Remembering David McCullough (1933-2022)
Posted by Gilder Lehrman Staff on Tuesday, 08/09/2022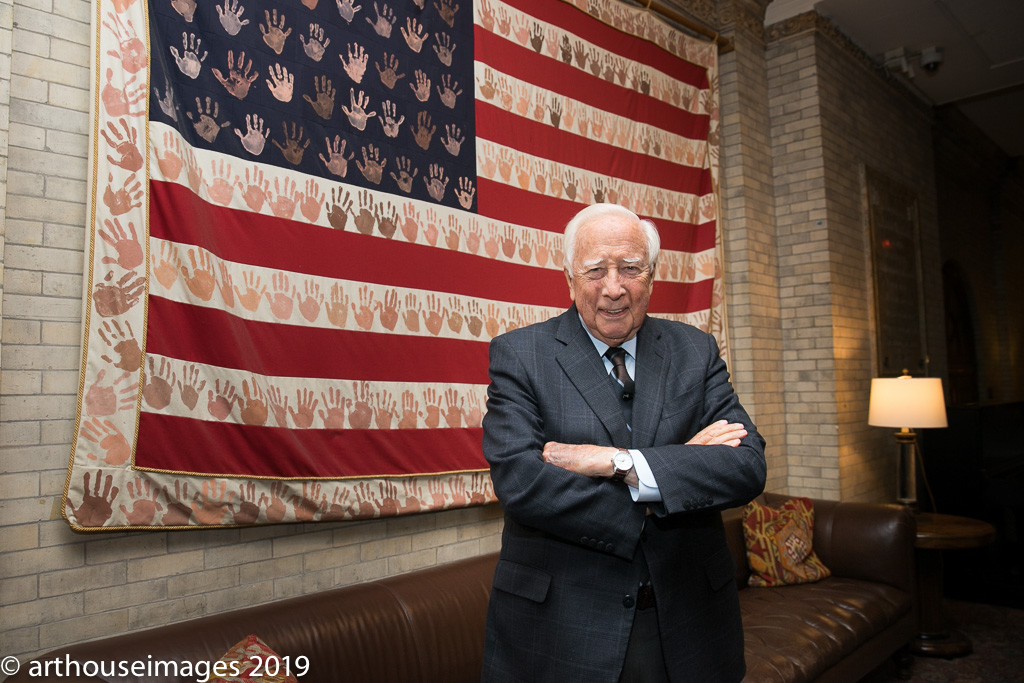 The Gilder Lehrman Institute, along with millions of readers, educators, and history enthusiasts around the world, mourns the passing of David McCullough.
David McCullough was widely acclaimed as a "master of the art of narrative history" and "a matchless writer." He was twice winner of the Pulitzer Prize and twice winner of the National Book Award, and received the Presidential Medal of Freedom, the nation's highest civilian award.
The Gilder Lehrman Institute was fortunate to have a rich and longstanding relationship with David McCullough. This includes numerous book talks he gave and educational programs he led for GLI over the past two decades, the thousands of copies of his books distributed to teachers and students in our Affiliate School Program, and the annual McCullough Student Essay Prize competition, which attracts hundreds of submissions every year and awards prizes up to $10,000.
In addition, David was a longtime Trustee of the Gilder Lehrman Institute, and the honoree at our first History Gala in 2012. This summer an anonymous donor started the David and Rosalee McCullough Endowment Fund in his honor to support history programs for K–12 children.
Gilder Lehrman Institute President Jim Basker says: "The Institute, and the country, have lost a treasure. David McCullough was our nation's greatest storyteller. He taught millions of us to enter imaginatively into our country's history, and to value the people we find there—their struggles, their failings, and their achievements. There may never be another like him. Everyone at the Institute extends their condolences to his family, who lost Rosalee only a few months ago, and now David. His memory will live on in his wonderful books and in the faith in humankind he shared with everyone he met."
To commemorate McCullough's life and legacy, we invite you to explore a selection of videos that showcase both his acclaimed books and documentaries as well as his tremendous insights into the essential role of history education in society.
Videos: