Study The Kennedy Era with Barbara Perry, Gerald L. Baliles Professor and Director of Presidential Studies, University of Virginia
Posted by Gilder Lehrman Staff on Thursday, 04/30/2020
The Gilder Lehrman Institute of American History and Pace University are pleased to announce that registration for Summer 2020 courses is open for the online Master of Arts in American History Program. We highlight here one of the six courses offered in the coming semester.
The Kennedy Era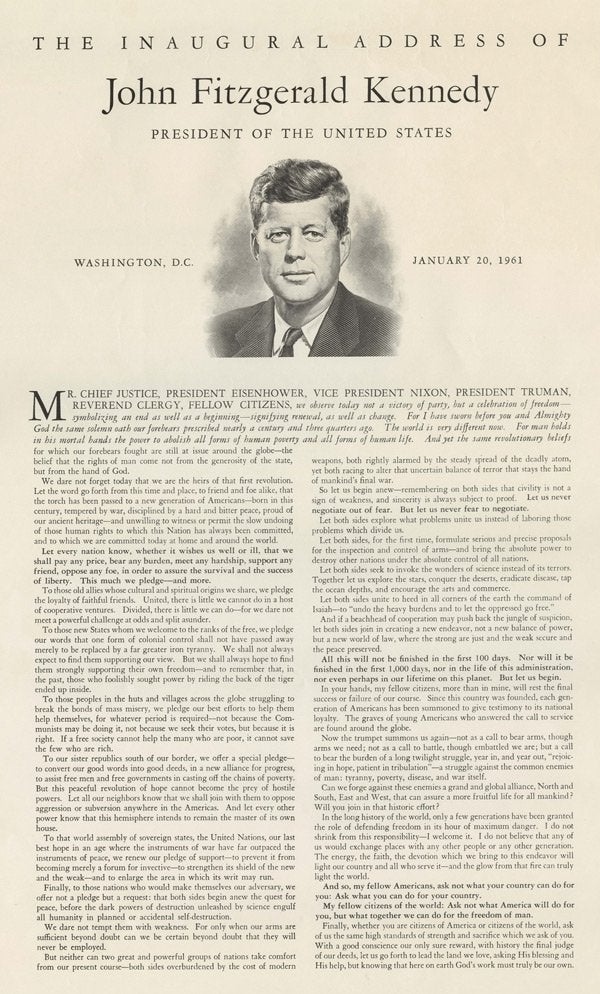 At the dawn of the 1960s, polls showed that three-quarters of Americans trusted the national government to do what is right; by 1974, that percentage had plummeted to one-third. In the Kennedy Era, we will explore this crucial turning point in American history when the hope engendered by the Kennedy presidency was dashed by assassinations, racial tensions, Vietnam, and Watergate. John F. Kennedy's biography, career, rhetoric, and policies give context to the United States' shift from the relative calm of the postwar era into the turbulent 1960s. Followed by Lyndon Johnson's Great Society and Richard Nixon's Southern Strategy, the fraught era concluded with the unprecedented resignation of a US president, which continues to resonate in today's polarized politics.
Register for The Kennedy Era here.
Professor Barbara A. Perry is a Senior Fellow in and Co-Chair of the Miller Center's Presidential Oral History Program at the University of Virginia, where she directs the Edward M. Kennedy Oral History Project. She has been named the inaugural director of the Miller Center's new Institute for Presidential Studies. The author of eleven books and more than thirty-five articles, Professor Perry has lectured throughout the United States and is a frequent media commentator on public affairs for CBS, PBS, CNN, C-SPAN, MS-NBC, Fox News, NPR, PRI, BBC, Canadian Broadcast Corp., Swiss TV, the NewsHour, the Diane Rehm Show, HuffPost Live, the New York Times, the Washington Post, the Sunday Times of London, USA Today, Bloomberg News, and the Associated Press. A native of Louisville, Kentucky, Professor Perry earned a PhD in government from the University of Virginia, an MA in politics, philosophy, and economics from Oxford University, and a BA in political science, with highest honors, from the University of Louisville.