Study Women in the American Revolution with Carol Berkin, Presidential Professor American Colonial and Revolutionary History, Baruch College, CUNY
Posted by Gilder Lehrman Staff on Tuesday, 11/26/2019
The Gilder Lehrman Institute of American History and Pace University are pleased to announce that registration for Spring 2020 courses is now open for the online Master of Arts in American History Program for K–12 teachers affiliated with the Gilder Lehrman Institute. We highlight here one of the five courses offered in the coming semester.
Study Women in the American Revolution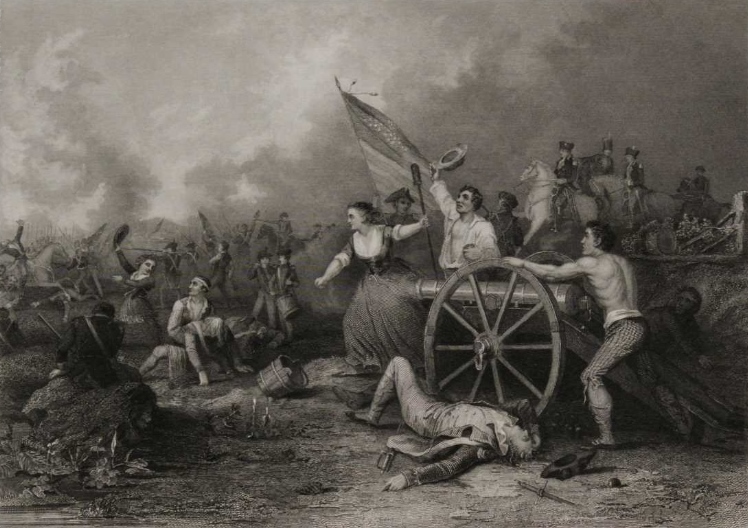 This course examines the many roles women played in the War for Independence, from the earliest protests and boycotts to the American victory at Yorktown. It also looks at the changing gender roles and ideal—from "notable housewife" to "Republican woman"—spurred by women's participation in the creation of the new republic. The course does not focus solely on white women who favored independence. we will also explore the impact of the war on Native American, African American, and loyalist women as well as the impact of the colonial victory on their communities and their lives. Over the course of these lectures students will encounter—possibly for the first time—women propagandists, poets, and fund-raisers; thousands of women who traveled with the army; and the many spies, messengers, soldiers, and saboteurs who risked their lives to aid the political cause they embraced.
Carol Berkin received her BA from Barnard College and her MA and PhD from Columbia University, where she won the Bancroft Dissertation Award. She is Presidential Professor of History at Baruch College and a member of the history faculty of the Graduate Center of CUNY. She teaches early American and women's history. Her publications include Jonathan Sewall: Odyssey of an American Loyalist (1974); First Generations: Women of Colonial America (1996); A Brilliant Solution: Inventing the American Constitution (2001); Revolutionary Mothers: Women in the Struggle for America's Independence (2004); and Civil War Wives: The Life and Times of Angelina Grimke Weld, Varina Howell Davis, and Julia Dent Grant (2009). Professor Berkin has worked as a consultant on several PBS and History Channel documentaries, including The Scottsboro Boys, which was nominated for an Academy Award as the best documentary of 2000. She has also appeared as a commentator on screen in the PBS series New York by Ric Burns, the Middlemarch series Benjamin Franklin and Alexander Hamilton on PBS, and the series The Founding Fathers. She serves on the advisory board of the Gilder Lehrman Institute of American History and the board of the National Council for History Education.