Watch Jon Meacham and Jonathan W. White in Highlights from the 2023 Lincoln Prize Ceremony
Posted by Gilder Lehrman Staff on Monday, 04/17/2023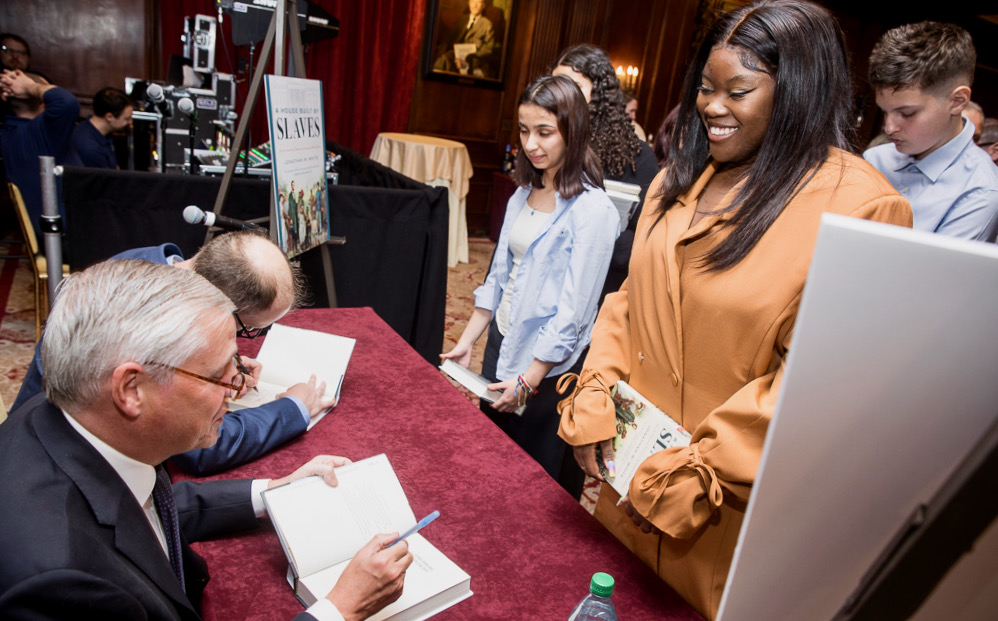 The Gilder Lehrman Institute is pleased to share a recording of the 2023 Gilder Lehrman Lincoln Prize ceremony, held on April 11, 2023, in New York City.
The ceremony honored this year's laureates, Jon Meacham for his book And There Was Light: Abraham Lincoln and the American Struggle and Jonathan W. White for his book A House Built by Slaves: African American Visitors to the Lincoln White House.
Jonathan W. White speaks at 26:00.
Jon Meacham speaks at 39:50.
Both authors answer student and other audience questions at 49:43.
In addition to the laureates' remarks, watch the full video for remarks by James G. Basker, the president of the Gilder Lehrman Institute of American History; Thomas Lehrman on behalf of Lewis E. Lehrman; and Gettysburg College Trustee Larry Walker; and introductions by Student Advisory Council members Samaria Noel and Spencer Segura.
The Gilder Lehrman Lincoln Prize is awarded annually for the finest scholarly work in English on Abraham Lincoln, the American Civil War soldier, or the American Civil War era. The $50,000 prize was established in 1990 by businessmen and philanthropists Lewis E. Lehrman and the late Richard Gilder in partnership with Gettysburg College and Professor Gabor Boritt, the director emeritus of the Civil War Institute at Gettysburg College.
To learn more about this year's laureates, please click here.