Pace–Gilder Lehrman MA Spotlight: "Women in the American Revolution"
Posted by Gilder Lehrman Staff on Tuesday, 08/28/2018
The Gilder Lehrman Institute of American History and Pace University offer a Master of Arts in American History through online courses for K–12 educators. Applications are now open. Click here to apply.
Course Spotlight: Women in the American Revolution
with Professor Carol Berkin, Presidential Professor of American Colonial and Revolutionary History, The Graduate Center and Baruch College, CUNY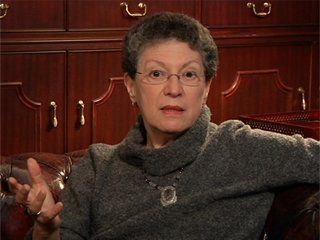 This course examines the many roles women played in the War for Independence, from the earliest protests and boycotts to the American victory at Yorktown. It also looks at the changing gender roles and ideal—from "notable housewife" to "Republican woman" spurred by women's participation in the creation of the new republic.
The course looks at the impact on the course of the war of Native American, African American, and Loyalist women as well as the impact of the colonial victory on their communities and their lives. Over the course of these lectures students will encounter—possibly for the first time—women propagandists, poets, and fund-raisers; thousands of women who traveled with the army; and the many spies, messengers, soldiers, and saboteurs who risked their lives to aid the political cause they embraced.
For additional courses being offered this fall, click here.