John L. Nau, III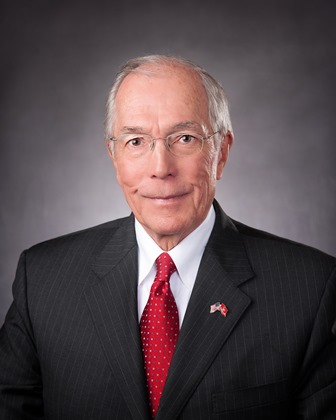 John L. Nau, III, is chairman and chief executive officer of Silver Eagle Distributors, LP, the nation's largest distributor of Anheuser-Busch products. Silver Eagle employs more than 1,400 people who serve sixteen counties in Texas through operations in Houston, San Antonio, and six other cities across the state.
Nau's commitment to service is apparent through a broad spectrum of participation in civic, community, and philanthropic organizations in Houston and throughout the country. Chairman of the Advisory Council on Historic Preservation during the Bush administration and currently chair of the Texas Historical Commission, John also serves on the boards of the Civil War Trust, the Abraham Lincoln Presidential Library Foundation, the Vicksburg National Military Park, and the Admiral Nimitz Foundation. His philanthropy and service extend to education as well: formerly on the Board of Visitors for the University of Virginia, where he endowed the John L. Nau, III Professorship in History and the Nau Center for Civil War History, he currently serves on the boards of the Baylor College of Medicine and the University of Houston. His civic involvement ranges from the local, such as the Greater Houston Convention and Visitors Bureau and the San Antonio Parks Foundation, to the national, in his activity and generosity on the board of the National Parks Foundation.
Nau is one of the longest serving trustees of the Gilder Lehrman Institute of American History, after Mr. Gilder and Mr. Lerhman themselves. A supporter since 2003, he helped launch the National History Teacher of the Year program in 2004, and he has sponsored several Gilder Lehrman Teacher Seminars and more than one hundred individual fellowships for Texas teachers.
Nau is a graduate of the University of Virginia, where he earned a Bachelor of Arts in History. From 2011 through 2015 he served on the Board of Visitors, a position appointed by the governor of the Commonwealth of Virginia.