Shaiza Rizavi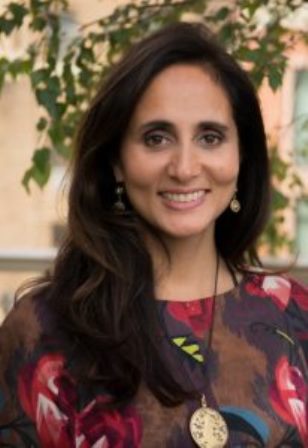 Shaiza Rizavi is a partner at Gilder, Gagnon, Howe & Co., a growth equity brokerage firm committed to giving the small investor who possesses long-term patience and fortitude an opportunity to create wealth. She finds stocks of companies with disruptive, innovative approaches that, when well executed, can change people's lives while building capital.
While a student at Vanderbilt University, Rizavi worked in Mexico raising awareness of best sanitation practices. After graduating, she worked in Southeast Asia analyzing opportunities for global replication of successful youth development programs and then went on to obtain an MBA from Columbia Business School.
Rizavi remains active at Columbia Business School where she serves on the Advisory Board of the Social Enterprise Program and on the Columbia Alumni Arts League. She sits on the Board of Trustees of the Calhoun School, the Gilder Lehrman Institute of American History, and the American Museum of Natural History and is a member of the Economic Club of New York. She is also a member of the Board of Directors of Acumen, where she learns about businesses creating successful social change in emerging economies in East and West Africa and South Asia.