The Gilder Lehrman Institute is excited to announce a new program that features Hamilton cast members reading award-winning children's books followed by a discussion of the history behind the story led by Gilder Lehrman Education Fellow Keisha Rembert.
Past Hamilton Cast Read Alongs
July 15, 2020 - Sabrina Sloan - Memphis, Martin, and the Mountaintop by Alice Faye Duncan (Boyd Mills & Kane)
July 17 - Renée Elise Goldsberry - Harlem's Little Blackbird: The Story of Florence Mills by Renée Watson (Penguin Random House)
July 22 - Euan Morton - Locomotive by Brian Floca (Simon & Schuster)
July 24 - Aubin Wise - How Sweet the Sound: The Story of Amazing Grace by Carole Boston Weatherford (Simon & Schuster)
July 29 - Christopher Jackson - The Escape of Robert Smalls: A Daring Voyage Out of Slavery by Jehan Jones-Radgowski  (Capstone Editions)
July 31 - Rory O'Malley - The Wall by Eve Bunting (Houghton Mifflin Harcourt)
August 5 - Elijah Malcomb - I See the Rhythm by Toyomi Igus and Michele Wood (Lee and Low Books)
August 7 - Kendyl Yokoyama - Grandfather's Journey by Allen Say (Houghton Mifflin Harcourt)
August 12 - Kim Taylor / Fry Bread: A Native American Family Story by Kevin Noble Maillard (Roaring Book Press)
August 14 - Marc delaCruz Dancing Hands: How Teresa Carreño Played the Piano for President Lincoln (Simon & Schuster)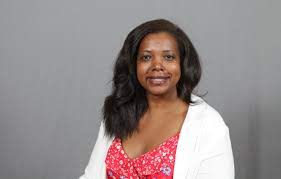 Keisha Rembert is the 2019 Illinois History Teacher of the Year. She's also a lifelong learner and Assistant Professor of Teacher Preparation at National Louis University. Prior to entering teacher education, Keisha spent over 15 years teaching middle school English and history in the Chicagoland area. In 2019, Keisha was also named the Outstanding Middle-Level English Educator by the National Council of Teachers of English. Her passion for equity, social justice, and youth literature and historical understanding and activism coalesce in her service on several boards and as an active member of numerous national organizations. Her work with the Institute has included her role as a master teacher and instructor for the History School course "The Paradox of Liberty."
The Gilder Lehrman Institute is proud to partner with the producers of Hamilton on the Hamilton Education Program. The Hamilton Education Program is part of the Gilder Lehrman Institute's broader mission to improve the teaching and learning of American history. Learn more and register for Eduham at Home.