The Gilder Lehrman Institute is excited to extend Hamilton Cast Read Alongs, a program that features Hamilton cast members reading award-winning children's books followed by a discussion of the history behind the story led by Gilder Lehrman Master Teacher Keisha Rembert.
The goal of this course is to give students an educational and literary experience once a week with members of the theater community. It is an interactive way to hear their favorite stories or new ones. 
Key Information
Read Along recordings will be posted once a week for eight weeks on this page. 
The first Read Along will be posted on June 25, 2021.
Read Alongs will be posted by 2:00 p.m. ET/11:00 a.m. PT on Friday of each week. 
Read Alongs have an estimated weekly commitment of 30 minutes. No additional reading or work is required.
Intended Audience
Read Alongs are for elementary school students who wish to learn more about American history with Hamilton cast members. Families and caregivers are also welcome to participate.
Class Schedule and registration
Each session is a stand-alone program. There is no need to register. If you are interested in receiving a notification when the first recording is posted, please complete this form:
Week 1

Posted June 25

Unspeakable: The Tulsa Race Massacre by Carole Boston Weatherford and Floyd Cooper (Lerner Publishing Group)

Read by Tamar Greene (George Washington, Broadway)

Week 2

Posted July 2

Bread for Words: A Frederick Douglass Story by Shana Keller and Kayla Stark (Sleeping Bear Press)

Read by Simon Longnight (Marquis de Lafayette/Thomas Jefferson, North American Tour)

Week 3

Posted July 9

A Ride to Remember by Sharon Langley and Amy Nathan (Abrams Books for Young Readers)

Read by Ashley De La Rosa (Peggy Schuyler/Maria Reynolds, Broadway)

Week 4 

Posted July 16

Exquisite: The Poetry and Life of Gwendolyn Brooks by Suzanne Slade and Cozbi A. Cabrera (Abrams Books for Young Readers)

Read by Krystal Joy Brown (Eliza Schuyler, Broadway)

Week 5

Posted July 23

The Voice That Won the Vote: How One Woman's Words Made History by Elisa Boxer and Vivien Mildenberger (Sleeping Bear Press)

Read by Jennifer Geller (The Bullet, North American Tour)

Week 6

Posted July 30

Martin & Anne: The Kindred Spirits of Dr. Martin Luther King, Jr. and Anne Frank by Nancy Churin and Yevgenia Nayberg (Lerner Publishing Group)

Read by Daniel Yearwood (John Laurens/Philip Hamilton, Broadway)

Week 7

Posted August 6

Eliza: The Story of Elizabeth Schuyler Hamilton by Margaret McNamara and Esmé Shapiro (Penguin Random House)

Read by Zoe Jensen (Eliza Schuyler, North American Tour)

Week 8 

Posted August 13

Brick by Brick by Charles R. Smith, Jr. and Floyd Cooper (HarperCollins)

Read by Vincent Hooper (Ensemble, North American Tour)
Order Hamilton Cast Read Along books at the Gilder Lehrman Book Shop.
Meet Your Teacher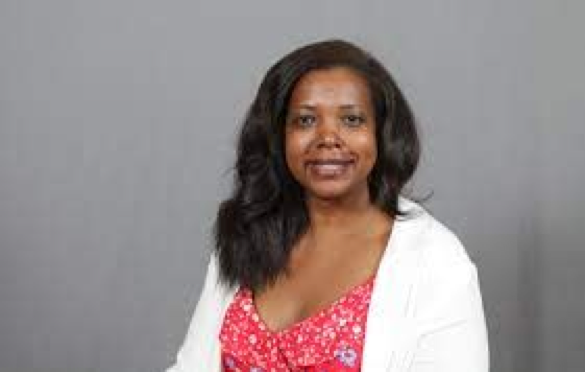 Keisha Rembert is the 2019 Illinois History Teacher of the Year. She's also a lifelong learner and Assistant Professor of Teacher Preparation at National Louis University. Before entering teacher education, Keisha spent over fifteen years teaching middle school English and history in the Chicagoland area. In 2019, Keisha was also named the Outstanding Middle-Level English Educator by the National Council of Teachers of English. Her passion for equity, social justice, youth literature, and historical understanding and activism coalesce in her service on several boards and as an active member of numerous national organizations. Her work with the Institute has included her role as a master teacher and instructor for the History School course The Paradox of Liberty.
Please email hamilton@gilderlehrman.org with any questions about the course.