The Gilder Lehrman Institute is excited to extend Hamilton Cast Read Alongs. A program that features Hamilton cast members reading award-winning children's books followed by a discussion of the history behind the story led by Gilder Lehrman Education Fellow Keisha Rembert.
The goal of this course is to give students an educational and literary experience once a week with members of the theater community. It is an interactive way to hear their favorite stories or stories they are just being introduced to.
The first Read Along is on Friday, October 9.
Read Alongs will occur once a week for eight weeks.
The Read Along will begin at 2:00 p.m. ET/11:00 a.m. PT.
Weekly sessions will be 45 minutes in length on Zoom.
Read Alongs have an estimated weekly commitment of 45 minutes. No additional reading or work is required.
Intended Audience
Read Alongs are for elementary school students who wish to interact with Hamilton cast members and learn more about American history. Families and caregivers are also welcome to participate.
Schedule and Registration
Each session is a stand-alone program and students are encouraged to sign up for multiple sessions. Students who are unable to attend sessions will be able to watch the videos at a later date.
October 9 - Antuan Raimone reading Let the Children March by Monica Clark-Robinson (Simon & Schuster)
October 16 - Morgan Wood reading Goin' Someplace Special by Patricia McKissack (Simon & Schuster)
October 23 - Ashley Brook Monroe reading Ticktock Banneker's Clock by Shana Keller (Sleeping Bear Press)
October 30 - Krystal Mackie reading The Bell Rang by James Ransome (Simon & Schuster)
November 6 - Cherry Torres reading Separate Is Never Equal: Sylvia Mendez and Her Family's Fight for Desegregation by Duncan Tonatiuh (Duncan and Abrams Books)
November 13 - Marcus John reading Underground: Finding the Light to Freedom by Shane W. Evans (MacMillan)
November 20 - Marja Harmon reading Before She Was Harriet by Lesa Cline-Ransome (Holiday House)
December 4 - Tiffany Mellard reading Ona Judge Outwits the Washingtons by Gwendolyn Hooks (Capstone)
Meet Your Teacher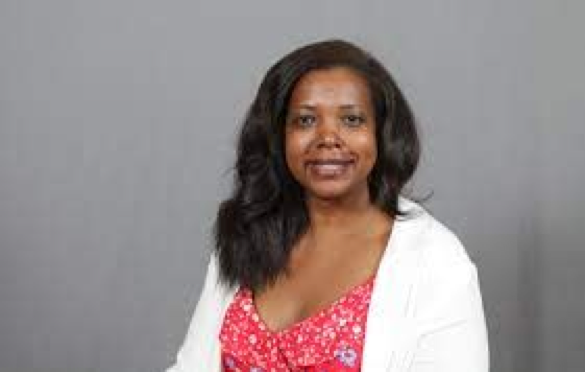 Keisha Rembert is the 2019 Illinois History Teacher of the Year. She's also a lifelong learner and Assistant Professor of Teacher Preparation at National Louis University. Before entering teacher education, Keisha spent over fifteen years teaching middle school English and history in the Chicagoland area. In 2019, Keisha was also named the Outstanding Middle-Level English Educator by the National Council of Teachers of English. Her passion for equity, social justice, youth literature, and historical understanding and activism coalesce in her service on several boards and as an active member of numerous national organizations. Her work with the Institute has included her role as a master teacher and instructor for the History School course The Paradox of Liberty.
Participation Certificates
Students who get 100% on the attendance quiz can get a certificate from the Gilder Lehrman Institute confirming their attendance in each Online History School session.
Please email hamilton@gilderlehrman.org with any questions.
Video Playlist
Class sessions are recorded and will be posted within 3 business days.