How did the United States become a country? How do we know that we have the real story? We know because we have evidence written and created by people who lived at that time. For four weeks we are going to look at some of that evidence and explore the birth of our nation through words and pictures that can tell us what really happened
Key Information:
The course begins on Tuesday, October 6.
Classes will occur once a week for four weeks.
Classes will begin at 7:00 p.m. ET/4:00 p.m. PT.
Weekly classes will be 45 minutes in length on Zoom (a 30-minute lesson and a 15-minute Q&A). These sessions will incorporate a combination of lectures, activities conducted on the Zoom chat, polls, and Q&A discussions.
This course has an estimated weekly commitment of 45 minutes. There is no additional work or reading required.
Intended Audience
This course is for upper elementary school and middle school students (grades 3–8). Parents, teachers, and families are welcome to audit the course but are asked not to participate in polls or submit discussion questions so that we may prioritize student learning.
Class Schedule and registration
Each class is a stand-alone lesson and students are encouraged to sign up for multiple classes. Video of each class will be uploaded and linked to quizzes to allow for asynchronous learning for those who cannot attend the live session. Links to class recordings and attendance quizzes will be posted within 48 hours of the live session.
Week 1

CLASS RECORDING from Tuesday, October 6, 7:00 p.m.–7:45 p.m. ET

Who Tells Your Story? The Boston Massacre and Bostonians Paying the Excise Man

Week 2

CLASS RECORDING from Tuesday, October 13, 7:00 p.m.–7:45 p.m. ET

The Shot Heard 'round the World: Lexington and Concord

Week 3

CLASS RECORDING from Tuesday, October 20, 7:00 p.m.–7:45 p.m. ET

Washington Crosses the Delaware: The Battle of Trenton

Week 4 

CLASS RECORDING from Tuesday, October 27, 7:00 p.m.–7:45 p.m. ET

The World Turned Upside Down: Cornwallis's Surrender
Meet Your Teacher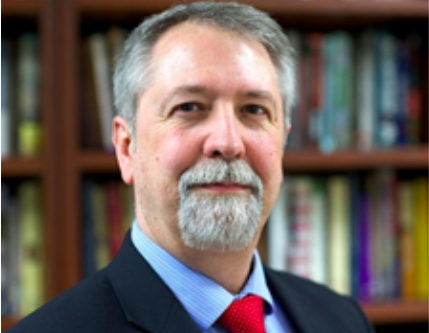 Tim Bailey is the Director of Curriculum Development and Instructional Design for the Gilder Lehrman Institute of American History. He developed the Hamilton Education Program and the Teaching Literacy through History program. He earned his bachelor's and master's degrees at the University of Utah. Before working with the Gilder Lehrman Institute Mr. Bailey taught 4th, 5th, and 8th grades in Salt Lake City. Among his distinctions are National History Teacher of the Year (2009) and Utah State Teacher of the Year (2001).
Participation Certificate
Students who get 100% on the attendance quiz can get a certificate from the Gilder Lehrman Institute confirming their attendance for each History School session.
Video Playlist
Class sessions are recorded and will be posted within 3 business days.
Please email hamilton@gilderlehrman.org with any questions about the course.