Livingston, Philip to Robert Livingston re: affections sent from son to father
High-resolution images are available to schools and libraries via subscription to American History, 1493-1943. Check to see if your school or library already has a subscription. Or click here for more information. You may also request a pdf of the image from us here.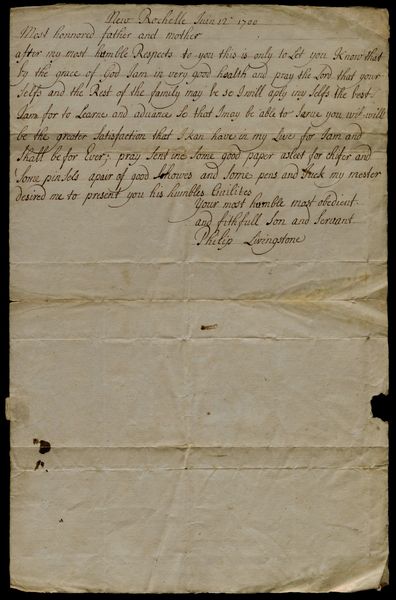 Summary of Content: Philip sends his respects and assures his parents that he is in good health and looking forward to his education. He also requests that his parents send him pens, pencils, and other school supplies. Docketed on address leaf.
People:
Historical Era: Colonization and Settlement, 1585-1763
Subjects: EducationChildren and Family
Sub Era: