Livingston, Philip to Robert Livingston, Jr. re: frustration with trade
High-resolution images are available to schools and libraries via subscription to American History, 1493-1943. Check to see if your school or library already has a subscription. Or click here for more information. You may also request a pdf of the image from us here.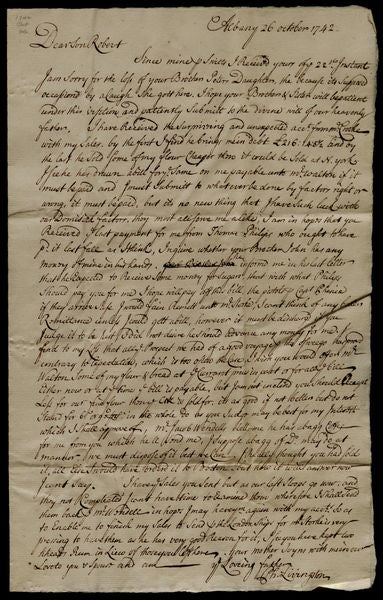 Summary of Content: Philip expresses sorrow at the death of his son Peter's daughter, and sends his condolences to Robert, Jr. He mentions some frustration with his trading agents, who are not getting the best prices for his goods, and expresses some disappointment with the recent voyages of the Oswego. Philip also requests that Robert, Jr. find out if his brother John has any money that needs to be handed over to him.
People:
Historical Era: Colonization and Settlement, 1585-1763
Subjects: Children and FamilyWomen's HistoryDeathMerchants and TradeCommerceFinance
Sub Era: