Livingston, Philip to Robert Livingston, Jr. re: plans to sell pig iron
High-resolution images are available to schools and libraries via subscription to American History, 1493-1943. Check to see if your school or library already has a subscription. Or click here for more information. You may also request a pdf of the image from us here.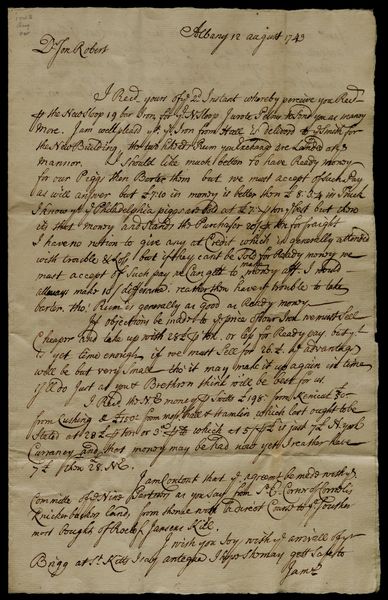 Summary of Content: Philip explains that he would like to sell their pig iron for cash rather than barter, and notes that they may have to lower their price on iron if people begin to regard it as too expensive.
People:
Historical Era: Colonization and Settlement, 1585-1763
Subjects: IndustryCommerceFinance
Sub Era: