Announcing Ten Winners of American History in 100 Documents: An Innovative Curriculum Contest
Posted by Gilder Lehrman Staff on Friday, 04/09/2021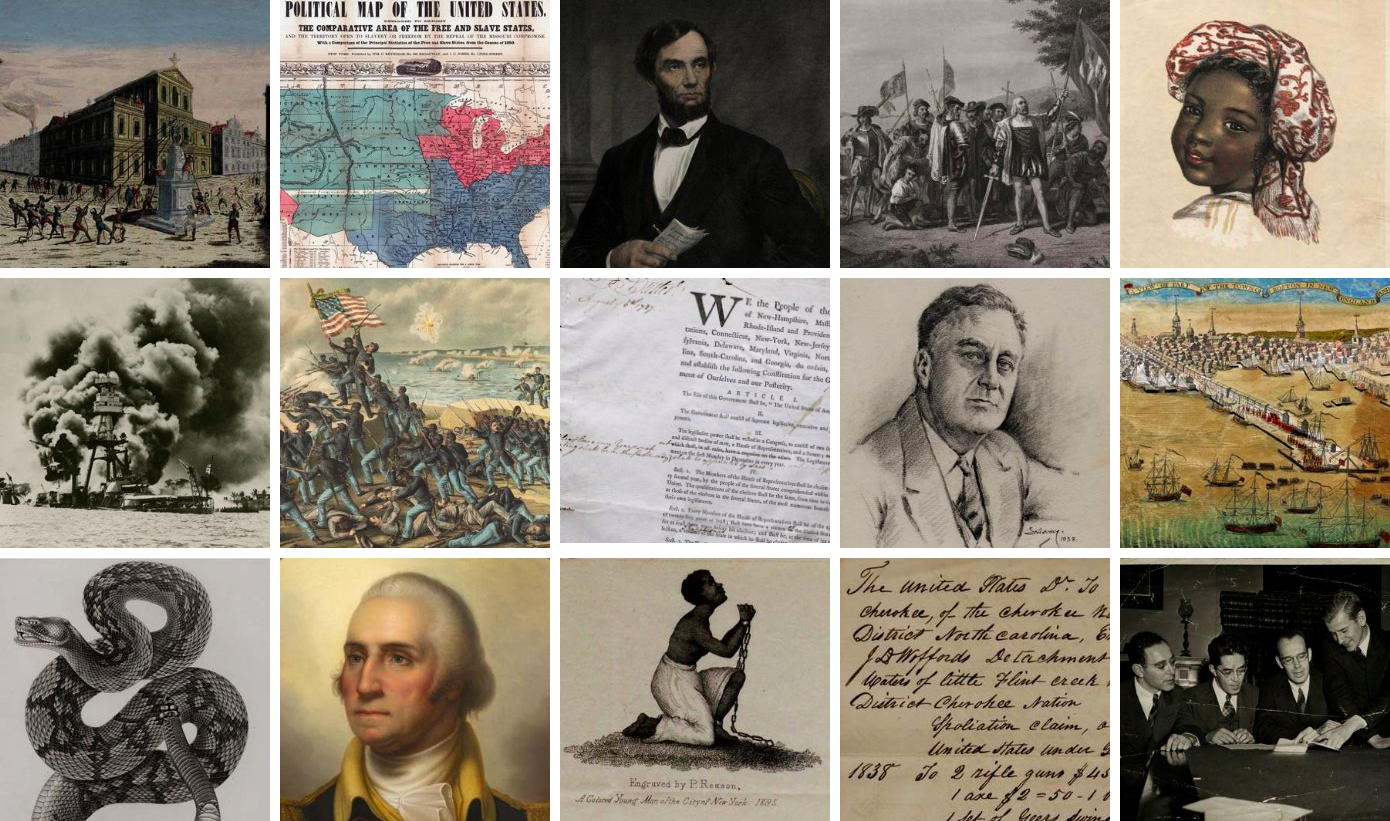 The Gilder Lehrman Institute is pleased to announce the ten winners of the inaugural American History in 100 Documents: An Innovative Curriculum Contest.
Open exclusively to teachers in the Gilder Lehrman Affiliate School network, the contest awarded each of the ten winners a $500 prize and a one-year subscription to American History: 1493-1945, the fully digitized Gilder Lehrman Collection.
Teachers who participated in the contest were asked to create a lesson plan using one or more primary source documents in American History: 1493-1945, which provides K-12 schools, universities, and institutions—including Harvard, Yale, and the Library of Congress—access to tens of thousands of rare letters, artwork, broadsides, and maps spanning six centuries of American history.
The winning lesson plans and teachers were
The United States Entry into the Great War, 1917-1918 submitted by Timothy Cullen of Leonia High School in Leonia, NJ
"If You Pay Taxes, Should You Get to Vote?" submitted by Kate Lukaszewicz of the Sewickley Academy in Sewickley, PA
The New Deal and WWII: Continuity or Change in the Lives of African Americans? submitted by Brandon Brown of Lake Norman Charter in Huntersville, NC
Treaty of Kanagawa, 1854 submitted by Orli P. Kleiner of Brooklyn Technical High School in Brooklyn, NY
Letters from the Brink submitted by Sam Gordon of York Preparatory School in New York, NY
The Road to Civil War: Is There a Detour? submitted by Leslie Kent of Regents School of Austin in Austin, TX
"This Nation Asks for Action": Contrasting Franklin D. Roosevelt's and Herbert Hoover's Perspectives on the Great Depression and New Deal submitted by Dennis Urban of John F. Kennedy High School in Bellmore, NY
"Challenging the Narrative": Gender Ideology during the Revolutionary Era submitted by Mark Will of St. Clements School in Toronto, ON
African American Veterans of the Revolutionary War submitted by Andrew Bedell of Red Clay Consolidated School District in Wilmington, DE
Bringing Forward the Unseen: Founding Fathers and Slavery submitted by Ellen Fisher of Frances C. Richmond Middle School in Hanover, NH
Learn more about American History, 1493-1945 here.
View the full press release for the announcement here.