Announcing the Winners of the Ham4Progress Award for Educational Advancement
Posted by Gilder Lehrman Staff on Wednesday, 10/13/2021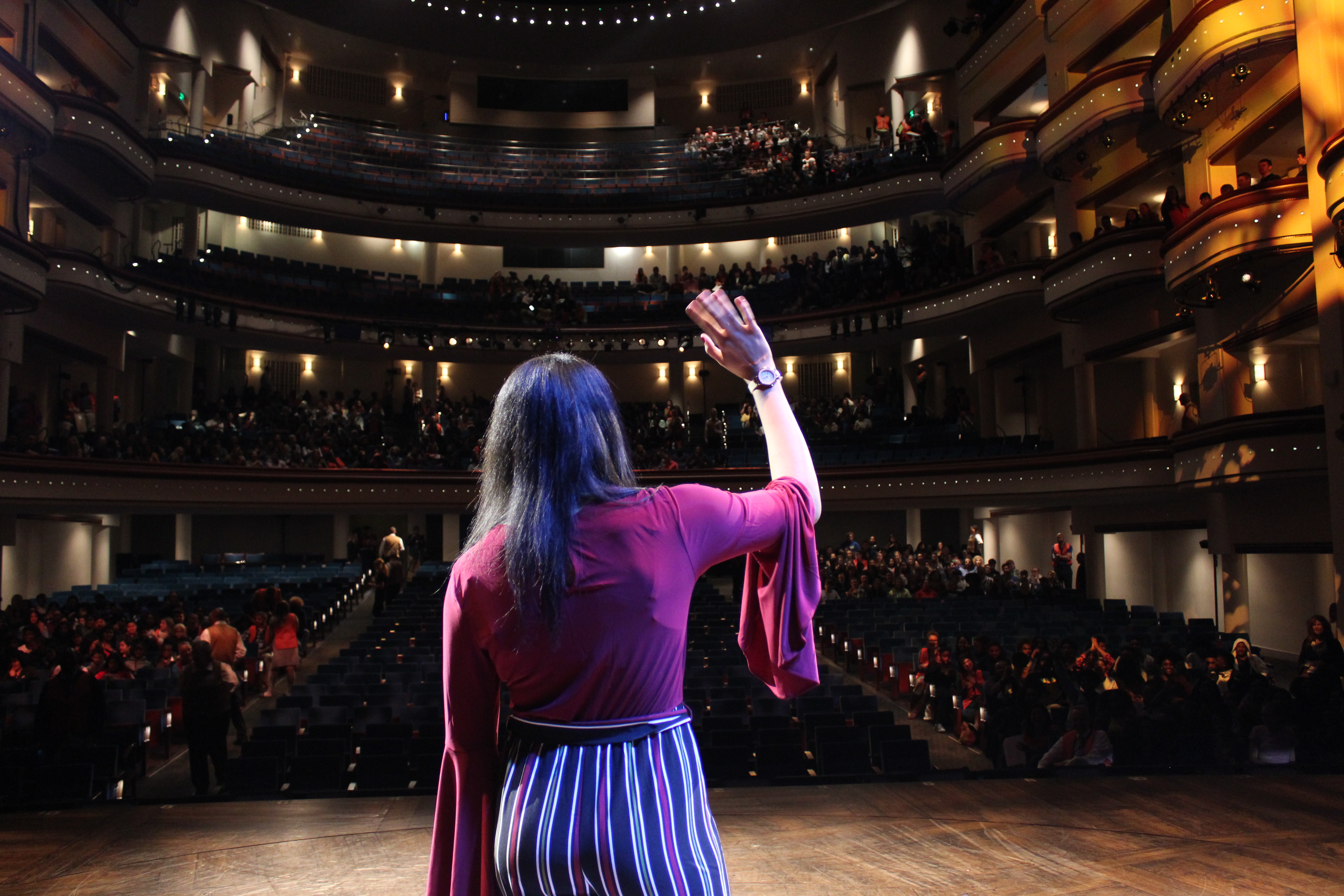 The Gilder Lehrman Institute of American History has been proud to partner with Hamilton on the Ham4Progress Award for Educational Advancement.
Ham4Progress supports college-bound high school students from communities that directly experience the consequences of injustice and discrimination. It was open to students enrolled in grade 11 in the 2020-2021 school year at a Gilder Lehrman Affiliate School in the 50 United States and District of Columbia.
In their applications students provided a letter of recommendation from a teacher, high school transcripts, and a personal statement about what the student is doing to further racial justice and why it is an important issue for the student to address. Students were also asked to explain how they exemplify Alexander Hamilton's qualities of the pursuit of knowledge, both inside and outside the classroom as well as his qualities of resilience, hard work, and initiative.
The Ham4Progress 2020-2021 winners are
Chinelo Agwuegbo from Franklin High School in Somerset, New Jersey
Joshua Alvarez from Rangeview High School in Aurora, Colorado
Paula Escobar from Evergreen Valley High School in San Jose, California
Rosa Lopez from Villa Rica High School in Villa Rica, Georgia
Toni Maxwell from Atlantic Technical High School in Coconut Creek, Florida
Jennifer Nguyen from James Martin High School in Arlington, Texas
Alexander O'Sullivan from BASIS DC in Washington, District of Columbia
Chimdindu Okafor from North Star Academy Lincoln Park High School in Newark, New Jersey
Jackie Okereke from Evanston Township High School in Evanston, Illinois
Gregory Perryman from Beachwood High School in Beachwood, Ohio
Winners will receive a $2,500 prize and in addition an extra $1,000 from The Hewlin Group for a total of $3,500 for educational purposes, which may include test preparation courses; tutoring; college visits; and technology, including laptops, tablets, or other electronic devices.
The Ham4Progress Award is an extension of Hamilton Education Program, the collaboration between the Gilder Lehrman Institute and Hamilton that, since 2016, has helped students in grades 6–12 see the relevance of the Founding Era by using primary sources to create performance pieces (e.g., a song, rap, poem, or scene) following the model used by Lin-Manuel Miranda to create the musical Hamilton.