Celebrate Independence Day with the Gilder Lehrman Institute
Posted by Gilder Lehrman Staff on Friday, 07/02/2021
THE GILDER LEHRMAN INDEPENDENCE DAY GIFT SHOP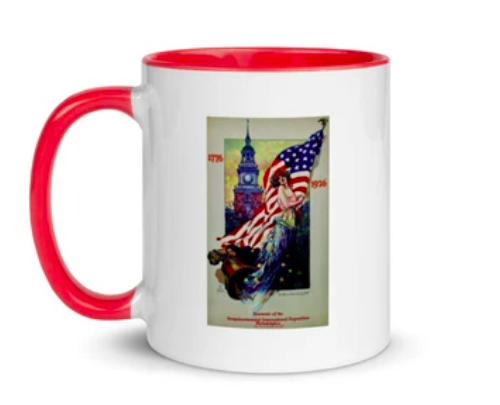 Get into the spirit of the 4th of July with the Gilder Lehrman Gift Shop, now offering images from the Gilder Lehrman Collection on coffee mugs, tote bags, t-shirts, and posters!
Click here to start shopping.
BOOK BREAKS: THE DECLARATION OF INDEPENDENCE: A GLOBAL HISTORY
On July 4, David Armitage discusses The Declaration of Independence: A Global History, which examines the Declaration as a political, legal, and intellectual document, and is the first book to treat it entirely within a broad international framework. Armitage shows how the Declaration arose within a global moment in the late eighteenth century similar to our own, using over one hundred declarations of independence written since 1776 to show the influence and role the US Declaration has played in creating a world of states out of a world of empires.
Sunday July 4, 2:00 to 3:00 p.m. ET (11:00 a.m. to 12:00 p.m. PT). Register here.
HISTORY RESOURCES: THE DECLARATION AT 250
"The Declaration at 250" is a multi-year, broad-based initiative by the Gilder Lehrman Institute to recognize the importance of the Declaration of Independence in the history of America, and of the world. The initiative will produce resources and programs that explore themes such as the intellectual and cultural origins of the Declaration, its unprecedented nature among traditional forms of government, the Declaration and the genesis of the African American civil rights movement, the influence of the Declaration on the formation of other countries, and the impact of the Declaration on later generations of Americans, from the Civil War to the twenty-first century.