GLI Celebrates LGBTQ History with New Collection Acquisitions
Posted by Gilder Lehrman Staff on Thursday, 06/24/2021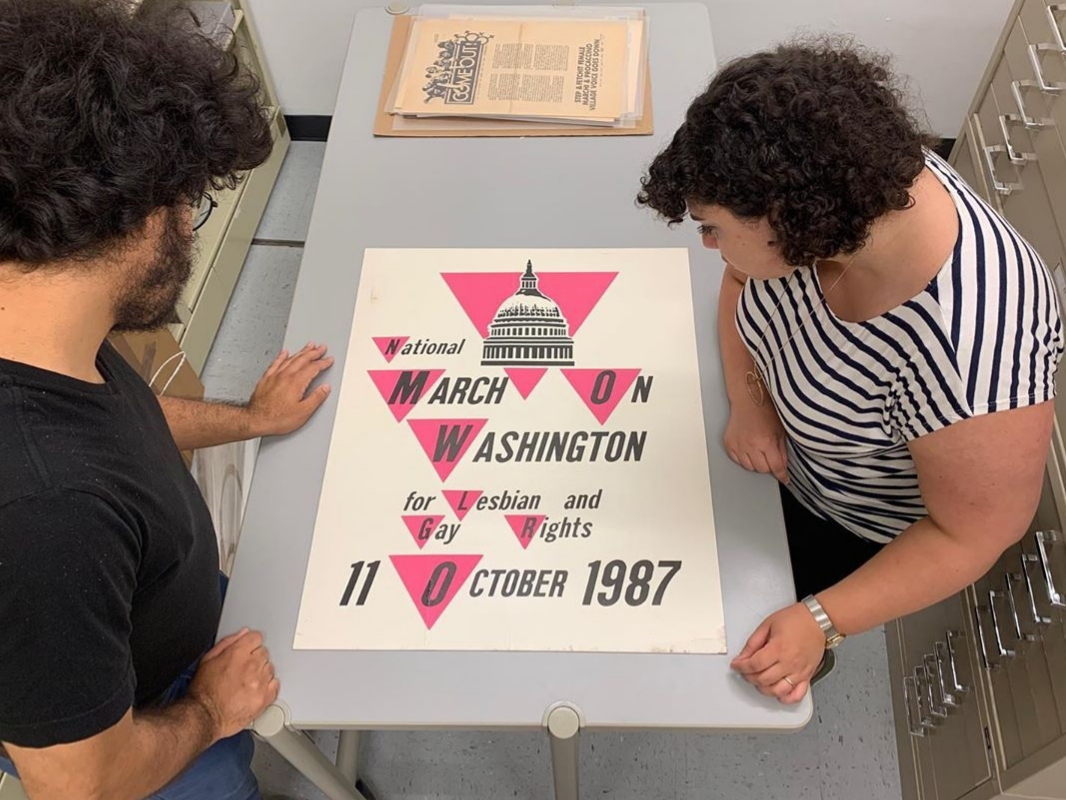 In celebration of Pride Month, the Gilder Lehrman Institute is proud to highlight recent acquisitions to the Gilder Lehrman Collection, including a poster from the 1987 National March on Washington for Lesbian & Gay Rights and issues of the publication Come Out!
The Gilder Lehrman Collection's issue of Gayvote from January 1978 documents a key moment in the life and career of Harvey Milk. The cover page depicts Milk's swearing in as San Francisco City Supervisor at City Hall on January 9, 1978, and is followed by a news article about the event. Other articles in the issue cover the San Francisco Gay Democratic Club and the boycotting of Coors beer, which made financial contributions to organizations "which oppose the rights of women, third-world and gay people."
Harvey Milk (1930–1978), born in Woodmere, New York, was the first openly gay American politician to be elected to an official position in California's history. He had moved to San Francisco in 1972. While in office, Milk was able to pass a bill that banned discrimination in housing and employment based on someone's sexual orientation. On November 27, 1978, he and Mayor George Moscone were assassinated by Dan White, a former city employee who had wanted his job back after a failed venture in the private sector.