Inside the Vault, July 29 and August 12: Immigration and Civil Rights
Posted by Gilder Lehrman Staff on Tuesday, 07/27/2021
Inside the Vault: Highlights from the Gilder Lehrman Collection is an online program that highlights unique primary sources from the Gilder Lehrman Collection. From iconic historical treasures, such as the Declaration of Independence, the Constitution, and the Emancipation Proclamation, to personal letters that reveal the contributions of ordinary American citizens, each session will investigate primary sources and discuss their background, impact, and potential use in the classroom.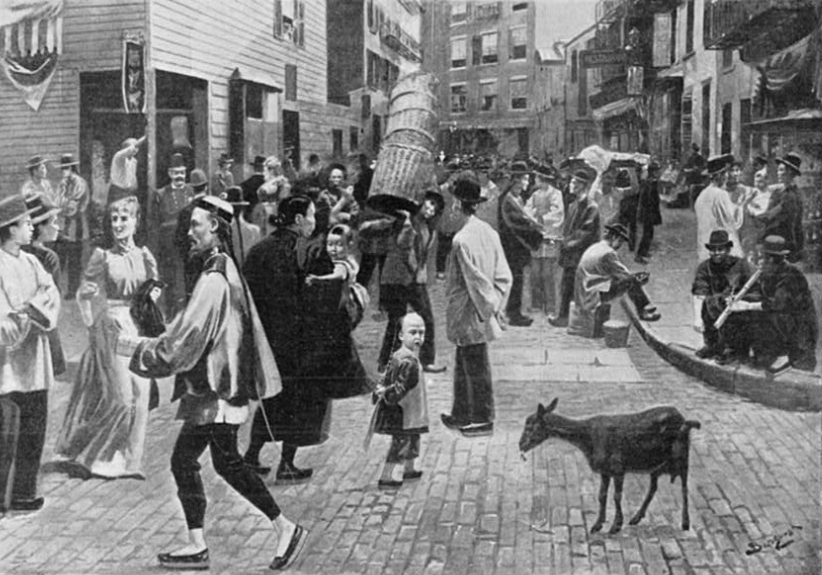 On Thursday, July 29, we examine the first act in American history to place broad restrictions on immigration.
In 1882, the US government passed legislation that prohibited Chinese immigration for ten years and declared Chinese immigrants ineligible for naturalization. In this session of Inside the Vault, we will examine documents from the 1870s, 1880s, and 1890s that document American attitudes toward Chinese immigration.
Join us on July 29, 2021, from 7:00 to 8:00 p.m. ET (4:00 p.m. to 5:00 p.m. PT) as we analyze and discuss these rare documents.
On Thursday, August 12, we delve into Robert F. Kennedy's 1963 report on civil rights. 
At the end of 1962, President John F. Kennedy asked his brother, Attorney General Robert Kennedy, to compile a report on the civil rights enforcement activities of the Justice Department over the previous year. In this report, submitted on January 24, 1963, Robert Kennedy notes progress overall, but reminds the President that difficult race problems remain "not only in the South . . . but throughout the country." What information did he share with his brother? What did he leave out?
Join us on August 12, 2021, from 7:00 to 8:00 p.m. ET (4:00 p.m. to 5:00 p.m. PT) as we analyze and discuss Kennedy's report. Registration coming soon here.