Inside the Vault on Thursday, February 3: David Blight's Favorite Frederick Douglass Documents
Posted by Gilder Lehrman Staff on Thursday, 01/27/2022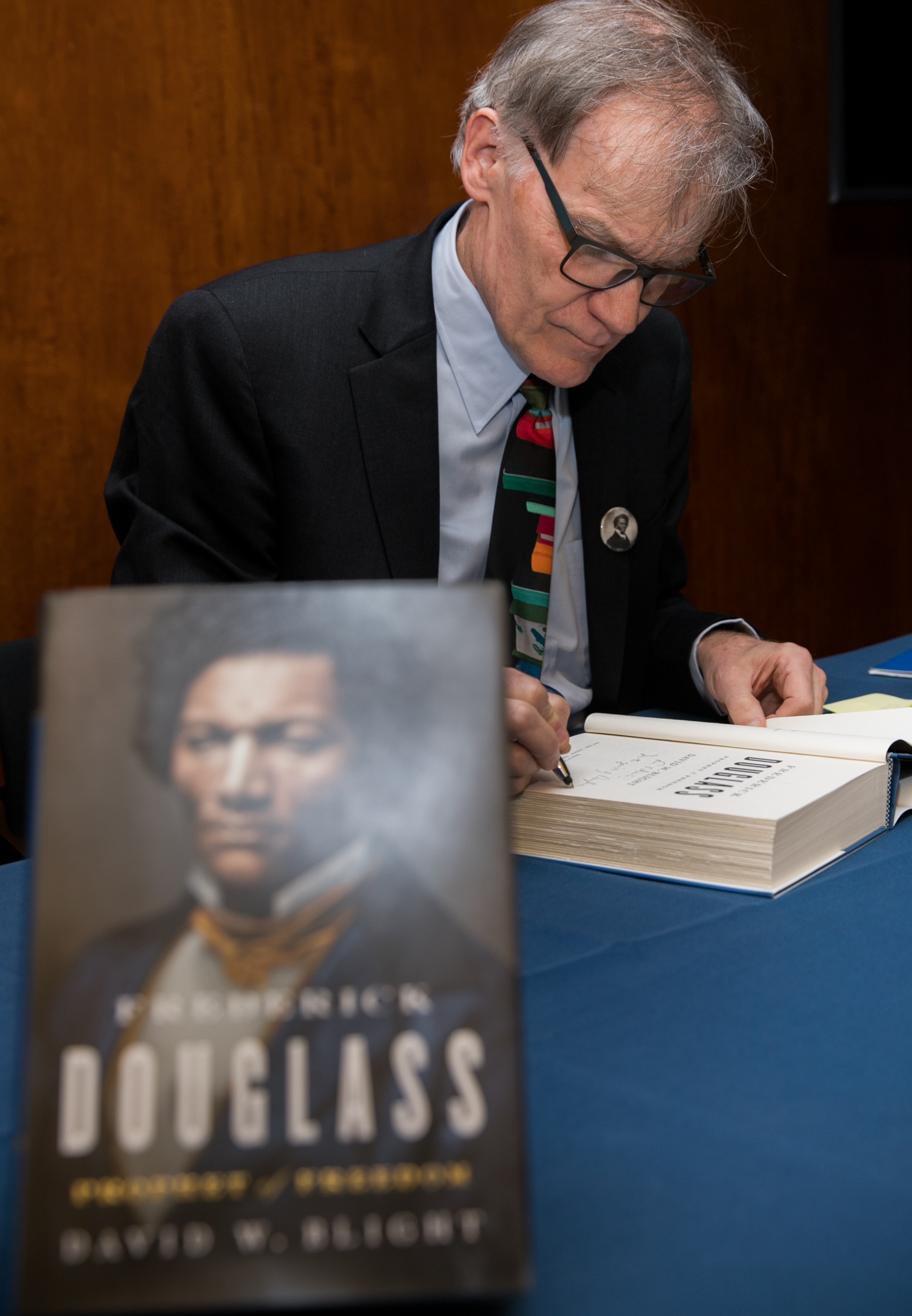 Inside the Vault: Highlights from the Gilder Lehrman Collection is an online program that explores unique primary sources from the Gilder Lehrman Collection. From iconic historical treasures, such as the Declaration of Independence, the US Constitution, and the Emancipation Proclamation, to personal letters that reveal the contributions of ordinary American citizens, each session investigates primary sources and features a discussion with expert historians and curators about the documents' background, impact, and potential use in the classroom.
David Blight's Frederick Douglass: Prophet of Freedom won the Pulitzer Prize and the Gilder Lehrman Lincoln Prize in 2019. Dr. Blight is the Sterling Professor of History, of African American Studies, and of American Studies and Director of the Gilder Lehrman Center for the Study of Slavery, Resistance, and Abolition at Yale University. A frequent scholar leading Gilder Lehrman Teacher Seminars, and teaching in the MA in American History program and for Self-Paced Courses, Dr. Blight is very familiar with the Gilder Lehrman Collection from using it for his own research.
Join us for a very special Inside the Vault on Thursday, February 3, when David Blight discusses his favorite Frederick Douglass Documents in the Collection, with special attention to how to teach them.
Please register now for this event on February 3, 2022, from 7 to 8pm ET.
This event is for teachers, students and their families—and everyone with an interest in history!
Everyone who registers will be sent a Zoom meeting link and instructions in the confirmation email.
PD certificates will be sent to all who attend the entirety of the program.
Register here.