Join Ken Burns on BOOK BREAKS this Sunday
Posted by Gilder Lehrman Staff on Tuesday, 03/21/2023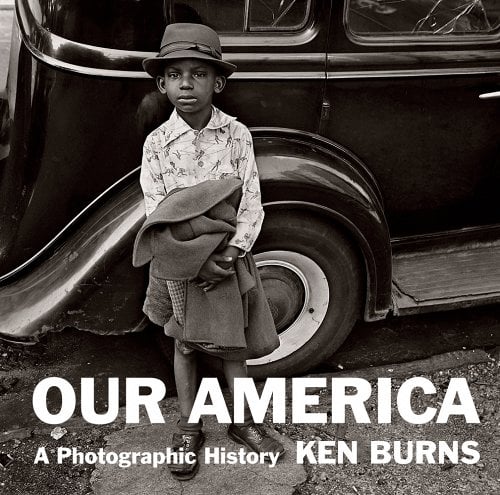 Sunday March 26 – Ken Burns on Our America: A Photographic History
Book Breaks is a weekly interview series with historians held every Sunday at 2 pm ET (11 am PT) on Zoom. Our hosts interview renowned scholars and discuss their acclaimed and frequently award-winning works, followed by a Q&A with the at-home audience.
This week we are thrilled to have longtime friend of the Institute Ken Burns join the program to discuss his new publication.
From one of the nation's most notable filmmakers, Our America is a pictorial history of America—a stunning and moving collection of some of Ken Burns's favorite photographs. There are striking images of war and civil conflict and of communities drawing together across lines of race and class. Taken together, they capture the diverse perspectives and places that comprise the American experience.
Ken Burns, the producer and director of numerous film series, including The Vietnam War, The Roosevelts: An Intimate History, and The War, founded his own documentary film company, Florentine Films, in 1976. His landmark film The Civil War was the highest-rated series in the history of American public television, and his work has won numerous prizes, including the Emmy and Peabody Awards, and two Academy Award nominations. 
Sunday, March 26 at 2 p.m. ET (11 a.m. PT) on Zoom. Register here.