Gilder Lehrman Book Breaks features the most exciting history scholars in America discussing their books live with host William Roka, followed by a Q&A with home audiences.
Programs take place on Sunday afternoons at 12 p.m. ET.
---
Student Question Submission Competition
Middle and high school students (age 13 and up), submit your questions for one of the historians being featured on Book Breaks. If your question is chosen, it will be announced live on the program and in recognition you and your teacher will each win a $50 gift certificate to the Gilder Lehrman gift shop! Your question can be about the book or the topic in general. Please, only one submission per program. 
Submit your question here.
Deadline to submit a question for the upcoming Book Breaks session is Thursday.
---
Upcoming Book Breaks
REGISTER FOR THE SUNDAY, DECEMBER 6 BOOK BREAKS WITH SUSAN EISENHOWER HERE 
December 6, 2020 - Susan Eisenhower discusses her book How Ike Led: The Principles Behind Eisenhower's Biggest Decisions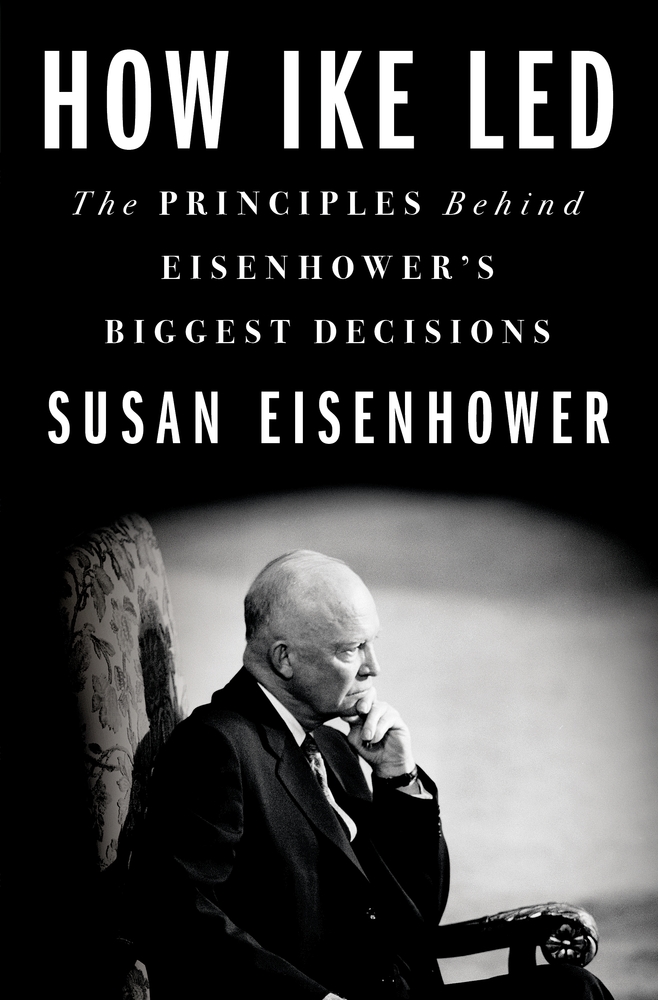 Few people have made decisions as momentous as Eisenhower, nor has one person had to make such a varied range of them. From D-Day to Little Rock, from the Korean War to Cold War crises, from the Red Scare to the Missile Gap controversies, Ike was able to give our country eight years of peace and prosperity by relying on a core set of principles. These were informed by his heritage and upbringing as well as his strong character and his personal discipline, but he also avoided making himself the center of things. He was a man of judgment, and steadying force. He sought national unity by pursuing a course he called the "Middle Way" that tried to make winners on both sides of any issue.
Ike was a strategic, not an operational leader, who relied on a rigorous pursuit of the facts for decision-making. His talent for envisioning a whole, especially in the context of the long game, and his ability to see causes and various consequences, explains his success as Allied Commander and as President. After making a decision, he made himself accountable for it, recognizing that personal responsibility is the bedrock of sound principles.
Susan Eisenhower, one of President Dwight D. Eisenhower's four grandchildren, is a consultant, an author, and a Washington, DC–based policy strategist with many decades of work on national security issues.
Order How Ike Led at the Gilder Lehrman Institute's Bookshop Store.
---
Coming Soon
Brenda Stevenson, What is Slavery?
Colin G. Calloway, The Indian World of George Washington
Victoria Phillips, Martha Graham's Cold War: The Dance of American Diplomacy
James Oakes, The Crooked Path to Abolition: Abraham Lincoln and the Antislavery Constitution
Amanda Bellows, American Slavery and Russian Serfdom in the Post-Emancipation Imagination
Kate Masur, Until Justice Be Done
---
Last Week's Book Breaks
November 22, 2020 - David Blight discussed his book Frederick Douglass: Prophet of Freedom
Order Frederick Douglass at the Gilder Lehrman Institute's Bookshop Store.
View full archive of past sessions
---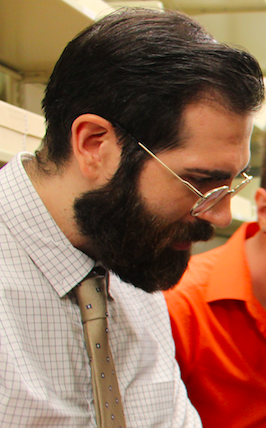 Discussion moderator William Roka is an independent researcher focusing on the history of travel and ocean liners in the early twentieth century. He has presented at conferences in the UK, Argentina, Australia, and across the US. He was the historian and public programs manager at the South Street Seaport Museum from 2016 to 2018, and curated the exhibition Millions: Migrants and Millionaires aboard the Great Liners, 1900–1914. His paper on ocean liners and travel in the early twentieth century was published in the inaugural edition of the Yearbook of Transnational History in 2018. He currently is an education coordinator for the Hamilton Education Program at the Gilder Lehrman Institute of American History. He studied history at University College London and international relations at King's College London.
---