Every Sunday at 2 p.m. ET (11 a.m. PT)
---
Upcoming Book Breaks
December 
December 3 - Stacy Schiff on The Revolutionary: Samuel Adams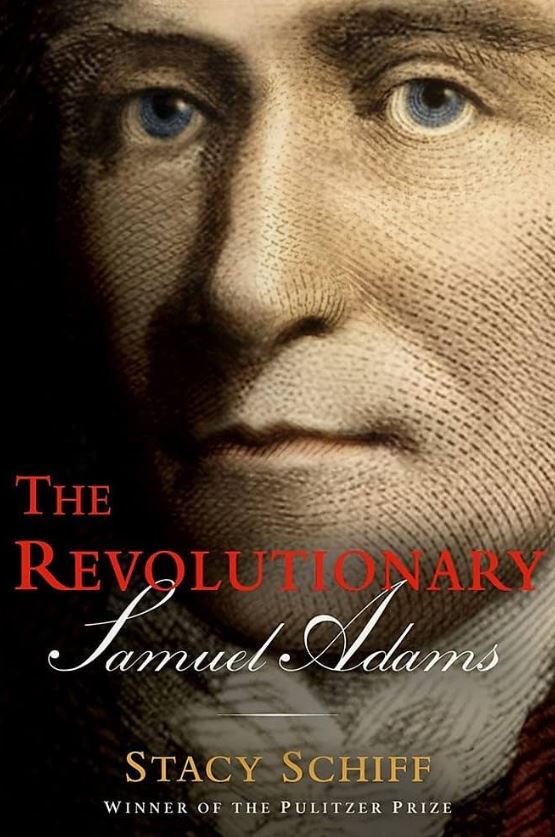 A singular figure at a singular moment, Samuel Adams amplified the Boston Massacre and helped mastermind the Boston Tea Party. He employed every tool available to rally a town, a colony, and eventually a band of colonies behind him, creating the cause that created a country. In The Revolutionary: Samuel Adams, Pulitzer Prize–winner Stacy Schiff illuminates Samuel Adams's transformation from aimless son of a well-off family to tireless, beguiling radical. 
Stacy Schiff has written six books, including Véra (Mrs. Vladimir Nabokov): Portrait of a Marriage, winner of the Pulitzer Prize; Saint-Exupéry: A Biography, a Pulitzer Prize finalist; and A Great Improvisation: Franklin, France, and the Birth of America, winner of the George Washington Prize.
---
Coming Soon
December 10 - Theresa Runstedtler on Black Ball: Kareem Abdul-Jabbar, Spencer Haywood, and the Generation that Saved the Soul of the NBA
December 17 - Mark Whitaker on Saying It Loud: 1966—The Year Black Power Challenged the Civil Rights Movement
---
History Scholar of the Week
Middle and high school students (age 13 and up), submit your questions for one of the historians being featured on Book Breaks! If your question is chosen, you will be named History Scholar of the Week, and it will be announced live on the program! In addition, both you and your teacher will win a $50 gift certificate to the Gilder Lehrman Gift Shop. Your question can be about the book or the topic in general. Please submit only one question per program.
Submit your question here.
The deadline to submit a question for the upcoming Book Breaks is Thursday.
---
Book Breaks Archive
The Book Breaks archive contains more than three years of past programs featuring historians such as David Blight, Eric Foner, Annette Gordon-Reed, H. W. Brands, Peniel Joseph, Jon Meacham, Elizabeth Varon, Ken Burns, and more. Still deciding whether to subscribe? You can watch Ada Ferrer's talk on Cuba: An American History (winner of the Pulitzer Prize) below to help you make up your mind.
View the full archive of past sessions
---
The Institute thanks Citizen Travelers, the nonpartisan civic engagement initiative of The Travelers Companies, Inc., for its support of Book Breaks.