Every Sunday at 2 p.m. ET (11 a.m. PT)
---
Upcoming Book Breaks
January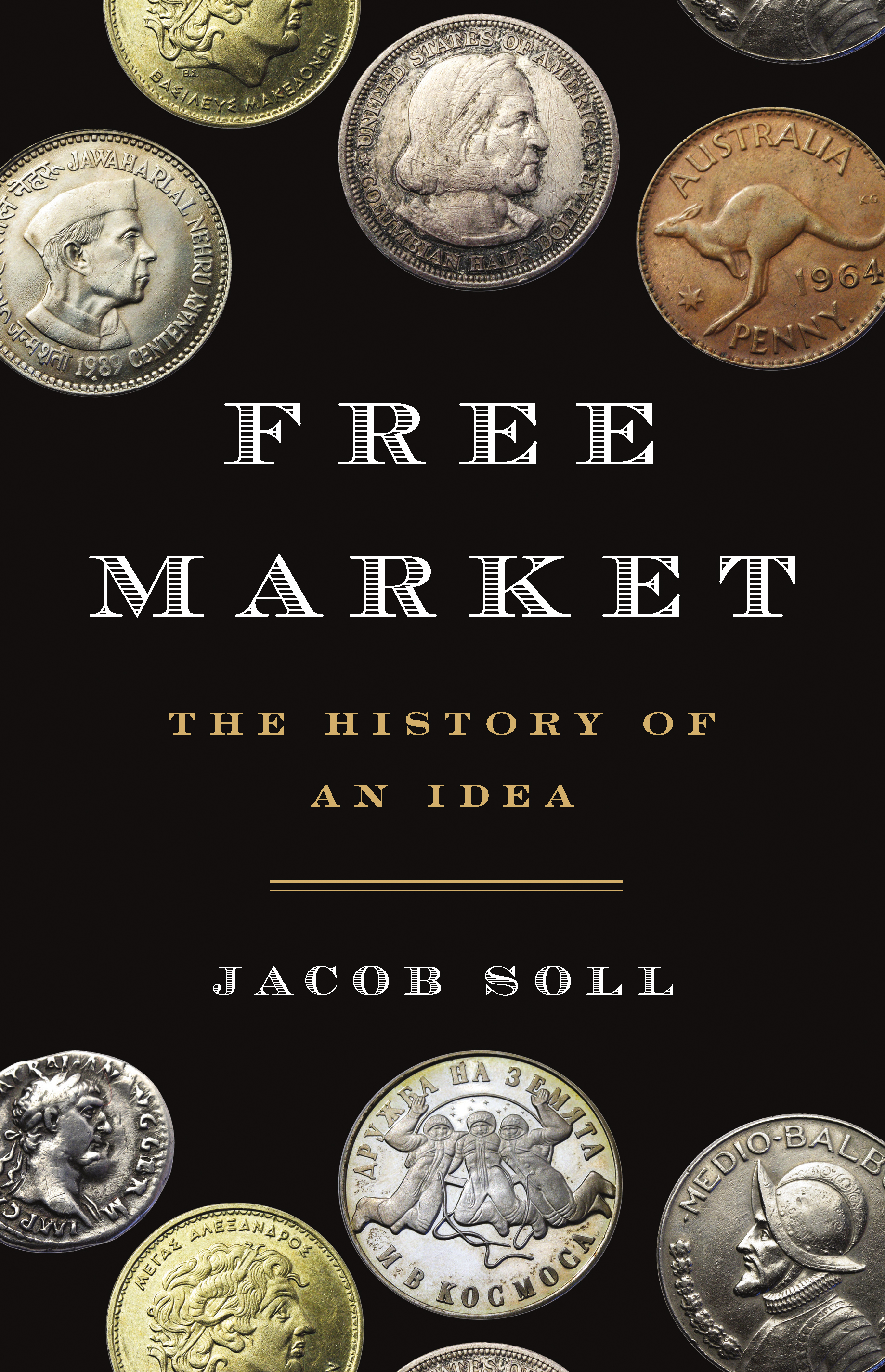 January 29, 2023 - Free Market: The History of an Idea
After two government bailouts of the US economy in less than twenty years, free market ideology is due for serious reappraisal. In Free Market, Jacob Soll details how we got to this current crisis, and how we can find our way out by looking to earlier iterations of free market thought. Contrary to popular narratives, early market theorists believed that states had an important role in building and maintaining free markets. But in the eighteenth century, thinkers insisted on free markets without state intervention, leading to a tradition of ideological brittleness. Tracing the intellectual evolution of the free market from Cicero to Milton Friedman, Soll argues that we need to go back to the origins of free market ideology in order to truly understand it—and to develop new economic concepts to face today's challenges.
Jacob Soll is a professor of philosophy, history, and accounting at the University of Southern California.
---
Coming Soon
February 5 - R. Isabela Morales on Happy Dreams of Liberty: An American Family in Slavery and Freedom
February 12 - Ilyon Woo on Master Slave Husband Wife: An Epic Journey from Slavery to Freedom
January 29 - José Manuel Guerrero Acosta on
Unveiling Memories: Spain and the Hispanic Contribution to American Independence by Iberdrola
---
History Scholar of the Week
Middle and high school students (age 13 and up), submit your questions for one of the historians being featured on Book Breaks! If your question is chosen, you will be named History Scholar of the Week, and it will be announced live on the program! In addition, both you and your teacher will win a $50 gift certificate to the Gilder Lehrman Gift Shop. Your question can be about the book or the topic in general. Please submit only one question per program.
Submit your question here.
The deadline to submit a question for the upcoming Book Breaks is Thursday.
---
Book Breaks Archive
The Book Breaks archive contains over eighteen months of past programs from historians such as David Blight, Eric Foner, Annette Gordon-Reed, Peniel Joseph, Elizabeth Varon, and more. Still deciding whether to subscribe? You can watch Ada Ferrer's talk on Cuba: An American History (winner of the Pulitzer Prize) below to help you make up your mind.
View the full archive of past sessions