Every Sunday at 2 p.m. ET (11 a.m. PT)
---
Upcoming Book Breaks
September
September 24, 2023 - What Sorrows Labour in My Parent's Breast? A History of the Enslaved Black Family
​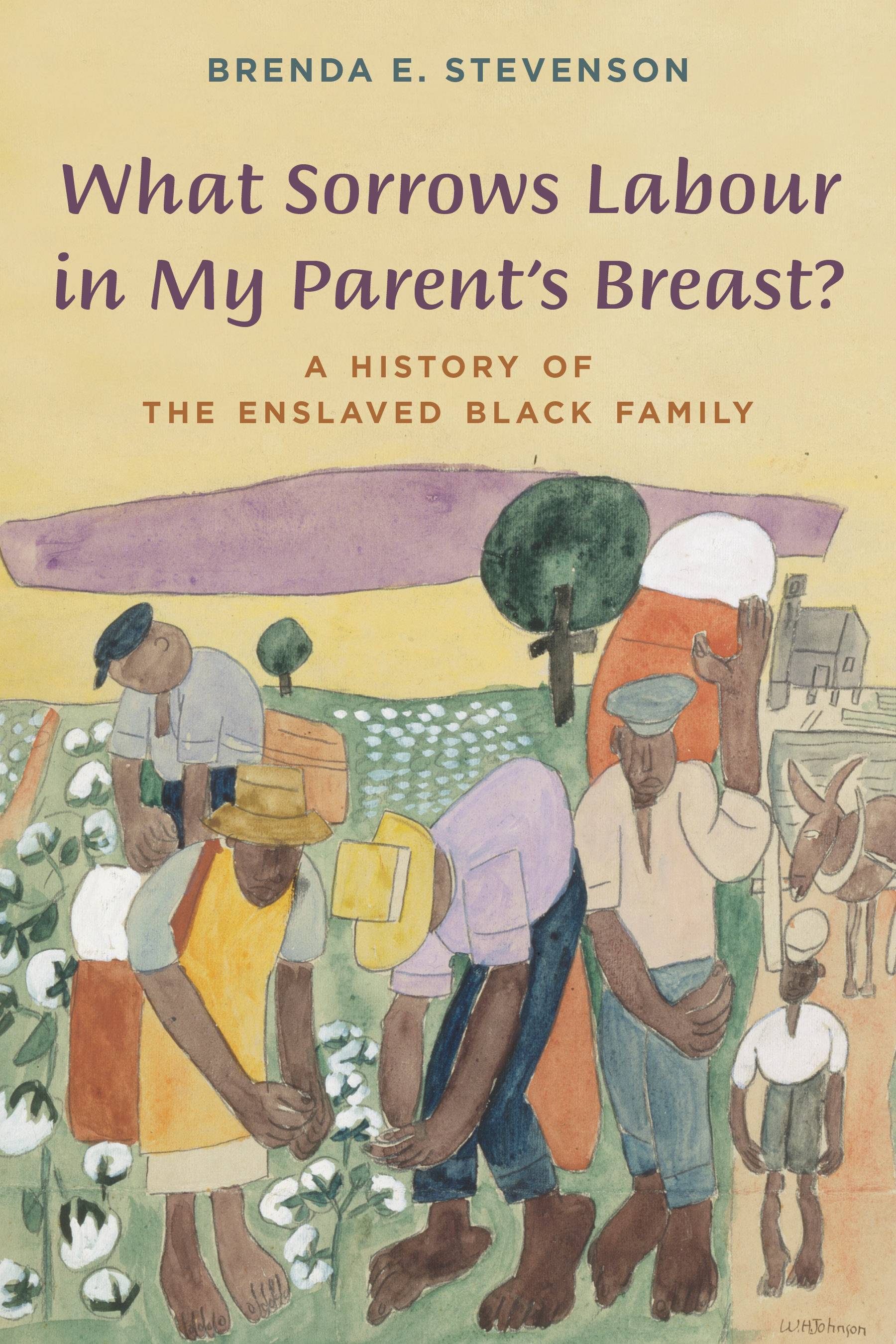 Enslaved poet Phillis Wheatley famously pondered "What sorrows labour in my parent's breast?" In a book honoring this question, Brenda Stevenson provides a concise history of enslaved people's family life. The family, she argues, was critical to maintaining enslaved peoples' resilience and resistance, because loving a family required commitment to a reality transcending legal bondage. Kinship perpetuated joy, spiritual well-being, and feelings of belonging. Stevenson traces how families were formed and maintained from the colonial era until emancipation, examining courtship and marriage rituals, parenthood, and communal activities. Brenda E. Stevenson is the inaugural Hillary Rodham Clinton Chair in Women's History at St. John's College, Oxford University and the Nickoll Family Endowed Chair in the Department of History and a professor of African American studies at the University of California, Los Angeles (UCLA).
Purchase books for Book Breaks at the Gilder Lehrman Book Shop. We receive a commission from every purchase through the link provided. Thank you for supporting our programs and independent bookstores!
---
Coming Soon
October 1 - Jon Meacham on And There Was Light: Abraham Lincoln and the American Struggle
October 8 - Drew Faust on Necessary Trouble: Growing Up at Midcentury
---
History Scholar of the Week
Middle and high school students (age 13 and up), submit your questions for one of the historians being featured on Book Breaks! If your question is chosen, you will be named History Scholar of the Week, and it will be announced live on the program! In addition, both you and your teacher will win a $50 gift certificate to the Gilder Lehrman Gift Shop. Your question can be about the book or the topic in general. Please submit only one question per program.
Submit your question here.
The deadline to submit a question for the upcoming Book Breaks is Thursday.
---
Book Breaks Archive
The Book Breaks archive contains more than two years of past programs from historians such as David Blight, Eric Foner, Annette Gordon-Reed, Peniel Joseph, Elizabeth Varon, Ken Burns, and more. Still deciding whether to subscribe? You can watch Ada Ferrer's talk on Cuba: An American History (winner of the Pulitzer Prize) below to help you make up your mind.
View the full archive of past sessions
---
The Institute thanks Citizen Travelers, the nonpartisan civic engagement initiative of The Travelers Companies, Inc., for its support of Book Breaks.