Gilder Lehrman Book Breaks features the most exciting history scholars in America discussing their books live with host William Roka, followed by a Q&A with home audiences.
Every Sunday at 2 p.m. ET.
---
Student Question Submission Competition
Middle and high school students (age 13 and up), submit your questions for one of the historians being featured on Book Breaks. If your question is chosen, it will be announced live on the program and in recognition you and your teacher will each win a $50 gift certificate to the Gilder Lehrman Gift Shop! Your question can be about the book or the topic in general. Please, only one submission per program.
Submit your question here.
Deadline to submit a question for the upcoming Book Breaks session is Thursday.
---
Upcoming Book Breaks
---
March
---
REGISTER FOR THE SUNDAY, MARCH 7 BOOK BREAKS WITH EDWARD L. AYERS HERE 
March 7, 2021 - Edward L. Ayers discusses his book The Thin Light of Freedom: The Civil War and Emancipation in the Heart of America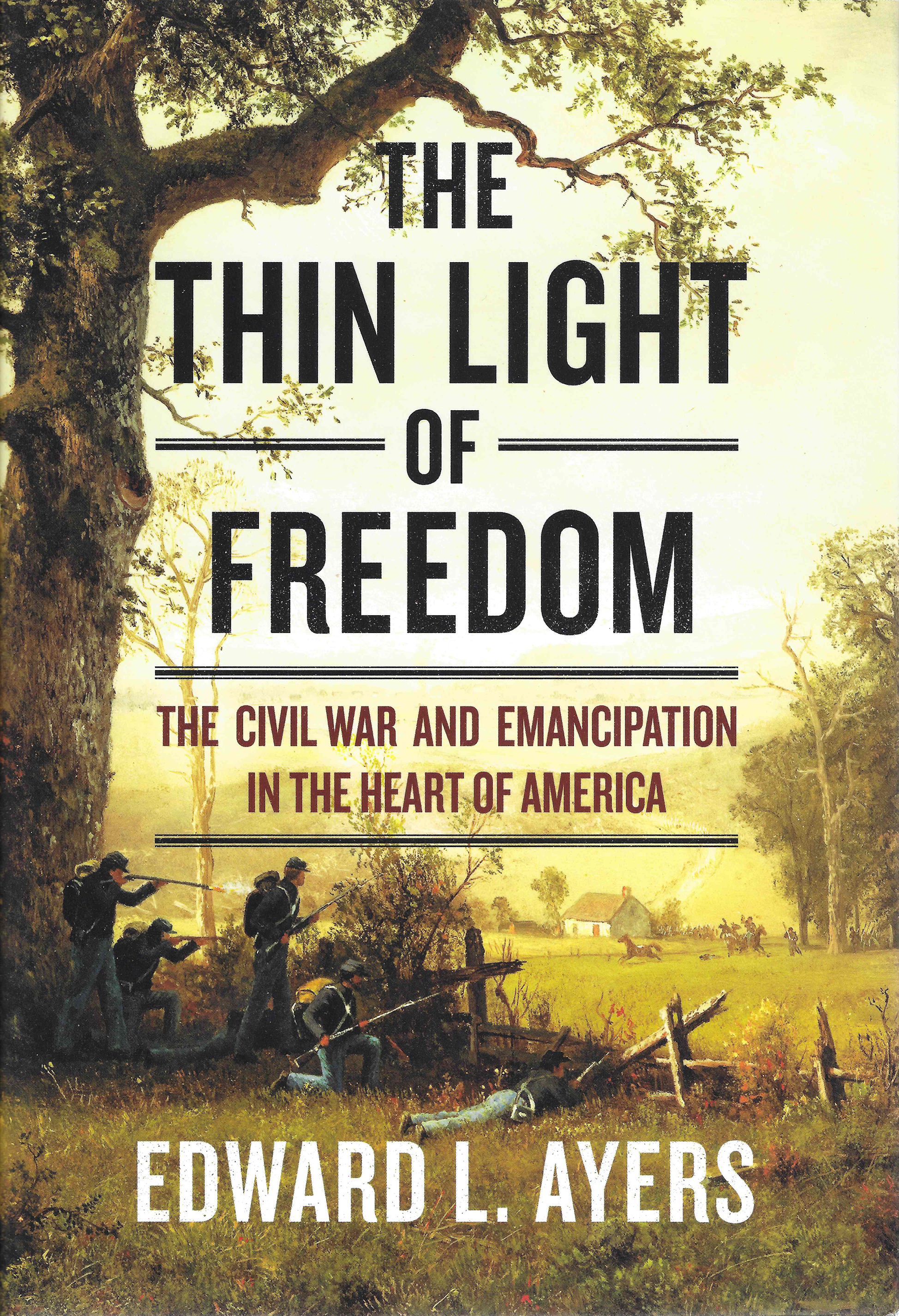 *Winner of the Lincoln Prize*
At the crux of America's history stand two astounding events: the immediate and complete destruction of the most powerful system of slavery in the modern world, followed by a political reconstruction in which new constitutions established the fundamental rights of citizens for formerly enslaved people. Few people living in 1860 would have dared imagine either event, and yet, in retrospect, both seem to have been inevitable.
Edward L. Ayers restores the drama of the unexpected to the history of the Civil War, its pitched battles punctuating a cycle of vicious attack and reprisal in which armies burned whole towns for retribution. In the weeks and months after emancipation, from the streets of Staunton, Virginia, we see Black and White residents testing the limits of freedom as political leaders negotiate the terms of readmission to the Union.
Edward L. Ayers is the Tucker-Boatwright Professor of the Humanities and President Emeritus at the University of Richmond. He has been named National Professor of the Year, received the National Humanities Medal from President Obama at the White House, served as president of the Organization of American Historians, and won the Bancroft Prize for distinguished writing in American history.
Order The Thin Light of Freedom at the Gilder Lehrman Institute's Book Shop.
---
REGISTER FOR THE SUNDAY, MARCH 14 BOOK BREAKS WITH THAVOLIA GLYMPH HERE 
March 14, 2021 - Thavolia Glymph discusses her book The Women's Fight: The Civil War's Battles for Home, Freedom, and Nation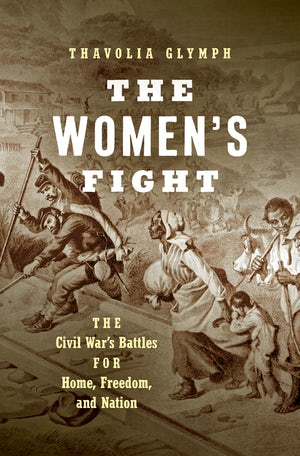 *Finalist for the Lincoln Prize*
Historians of the Civil War often speak of "wars within a war"—the military fight, wartime struggles on the home front, and the political and moral battle to preserve the Union and end slavery. In this broadly conceived book, Thavolia Glymph provides a comprehensive new history of women's roles and lives in the Civil War—North and South, White and Black, slave and free—showing how women were essentially and fully engaged in all three arenas. Glymph focuses on the ideas and ideologies that drove women's actions, allegiances, and politics. We encounter women as they stood their ground, moved into each other's territory, sought and found common ground, and fought for vastly different principles.
Glymph shows how the Civil War exposed as never before the nation's fault lines, not just along race and class lines but also along the ragged boundaries of gender. However, Glymph makes clear that women's experiences were not new to the mid-nineteenth century; rather, many of them drew on memories of previous conflicts, like the American Revolution and the War of 1812, to make sense of the Civil War's disorder and death.
Thavolia Glymph is professor of history and law at Duke University, faculty research scholar in the Duke Population Research Institute (DuPRI), and faculty affiliate in the Program in Gender, Sexuality, and Feminist Studies. Glymph is past president of the Southern Historical Association, an Organization of American Historians Distinguished Lecturer, a member of Scholarly Advisory Board of the Gilder Lehrman Institute of American History, and an elected member of the Society of American Historians, the American Antiquarian Society, and the Gettysburg Foundation Board of Directors.
Order The Women's Fight at the Gilder Lehrman Institute's Book Shop.
---
REGISTER FOR THE SUNDAY, MARCH 21 BOOK BREAKS WITH SOPHIE WHITE HERE 
March 21, 2021 - Sophie White discusses her book Voices of the Enslaved: Love, Labor, and Longing in French Louisiana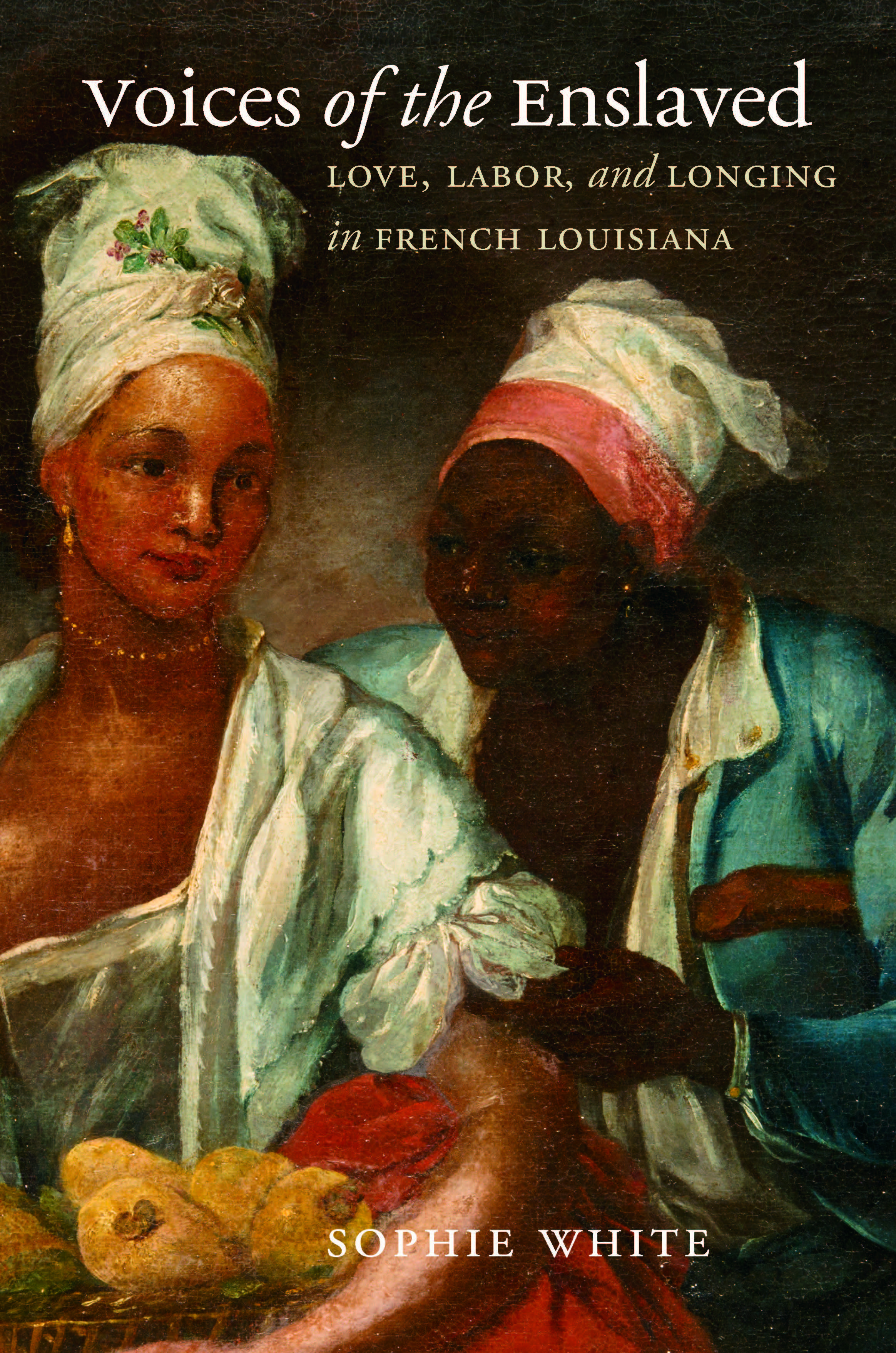 *Winner of the Frederick Douglass Book Prize*
In eighteenth-century New Orleans, the legal testimony of some 150 enslaved women and men—like the testimony of free colonists—was meticulously recorded and preserved. Questioned in criminal trials as defendants, victims, and witnesses about attacks, murders, robberies, and escapes, they answered with stories about themselves, stories that rebutted the premise on which slavery was founded.
Focusing on four especially dramatic court cases, Voices of the Enslaved draws us into Louisiana's courtrooms, prisons, courtyards, plantations, bayous, and convents to understand how the enslaved viewed and experienced their worlds. As they testified, these individuals charted their movement between West African, Indigenous, and colonial cultures; they pronounced their moral and religious values; and they registered their responses to labor, to violence, and, above all, to the intimate romantic and familial bonds they sought to create and protect.
Carefully assessing what we can discover, what we might guess, and what has been lost forever, Sophie White offers both a richly textured account of slavery in French Louisiana and a powerful meditation on the limits and possibilities of the archive.
Sophie White is professor of American Studies at the University of Notre Dame, and concurrent professor in the departments of Africana Studies, History, and Gender Studies. She is the recipient of seven book prizes (and finalist for another two) for Voices of the Enslaved: Love, Labor, and Longing in French Louisiana, including winning the 2020 Frederick Douglass Book Prize.
Order Voices of the Enslaved at the Gilder Lehrman Institute's Book Shop.
---
REGISTER FOR THE SUNDAY, MARCH 28 BOOK BREAKS WITH CATHERINE KERRISON HERE 
March 28, 2021 - Catherine Kerrison discusses her book Jefferson's Daughters: Three Sisters, White and Black, in a Young America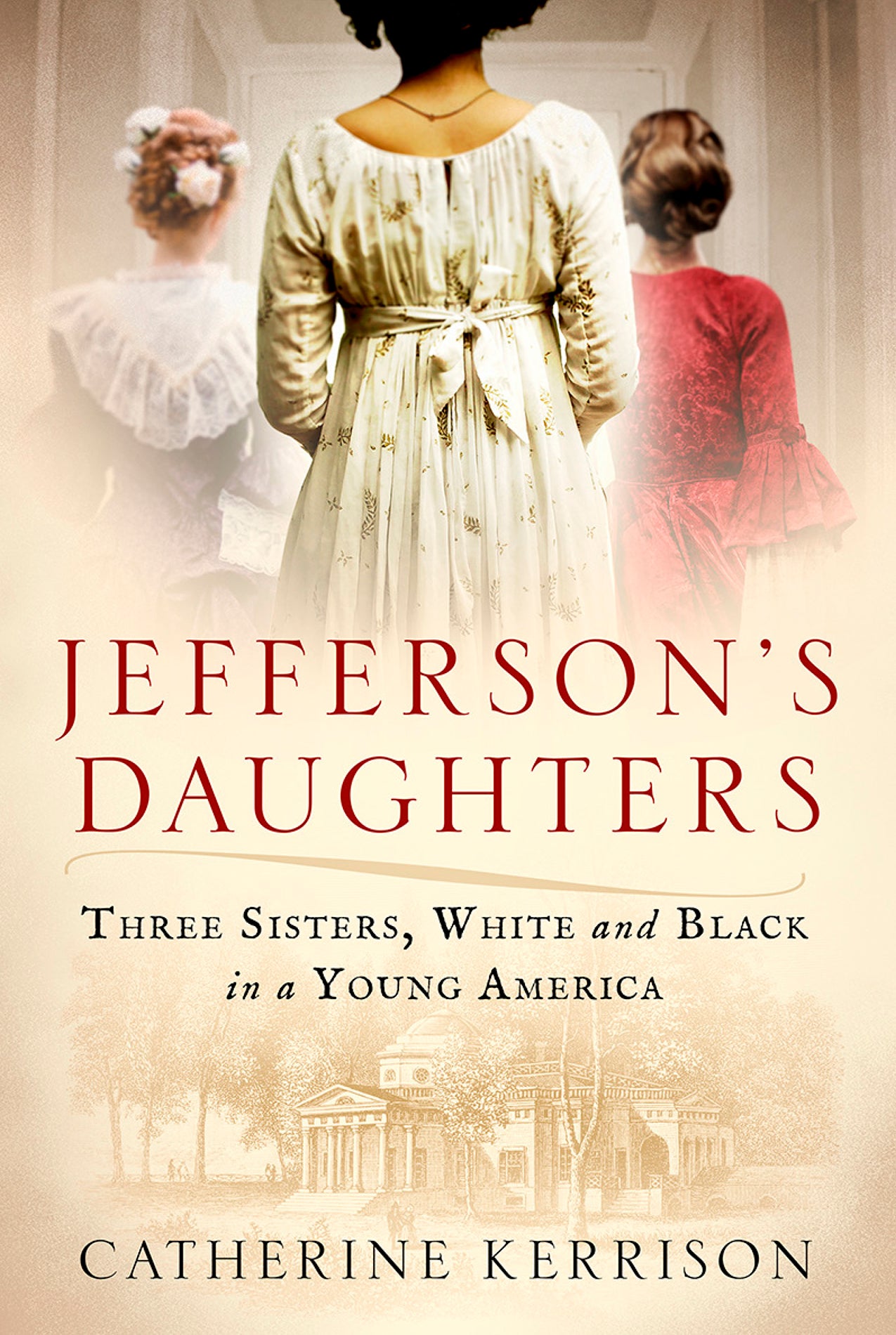 *Finalist for the George Washington Prize*
Thomas Jefferson had three daughters: Martha and Maria by his wife, Martha Wayles Jefferson, and Harriet by the enslaved woman Sally Hemings. Although the three daughters shared the same father, the similarities end there. Martha and Maria received a fine convent school education while they lived with their father during his diplomatic posting in Paris—a hothouse of intellectual ferment whose celebrated salonnières provided a model of female engagement in the worlds of literature, ideas, and even politics. Once they returned home, however, the sisters found their options limited by the laws and customs of the new republic.
Harriet Hemings followed a different path. She escaped slavery—apparently with the assistance of Jefferson himself. Leaving Monticello behind, she boarded a coach and set off for a decidedly uncertain future, passing as a freeborn White woman. Her disappearance into White society presents challenges to the historian who searched to uncover her historical tracks; but it also underscores our fundamental connectedness as a nation and people.
Catherine Kerrison is a professor of history at Villanova University, where she teaches courses in colonial and Revolutionary America and women's and gender history. Her second book, Jefferson's Daughters: Three Sisters, White and Black, in a Young America, won the Library of Virginia's 2019 Literary Award for Non-Fiction and was a finalist for the 2019 George Washington Prize.
Order Jefferson's Daughters at the Gilder Lehrman Institute's Book Shop.
---
April
---
REGISTER FOR THE SUNDAY, APRIL 4 BOOK BREAKS WITH MIA BAY HERE 
April 4, 2021 - Mia Bay discusses her book Traveling Black: A Story of Race and Resistance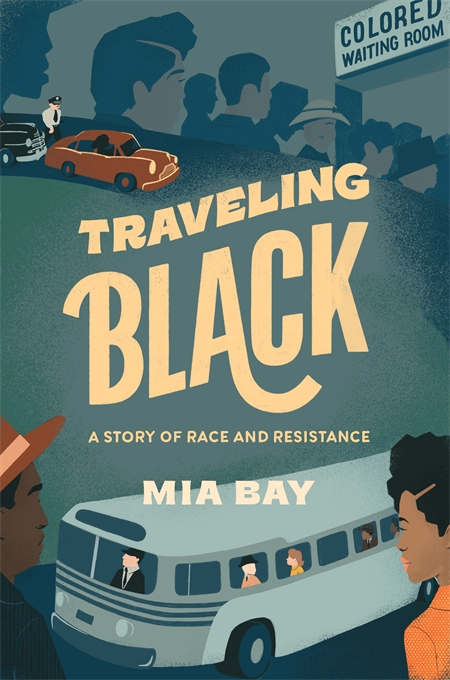 Why have white supremacists and Black activists been so focused on Black mobility? From Plessy v. Ferguson to #DrivingWhileBlack, African Americans have fought for over a century to move freely around the United States. Curious as to why so many cases contesting the doctrine of "separate but equal" involved trains and buses, Mia Bay went back to the sources with some basic questions: How did travel segregation begin? Why were so many of those who challenged it in court women? How did it move from one form of transport to another, and what was it like to be caught up in this web of contradictory rules?
From stagecoaches and trains to buses, cars, and planes, Traveling Black explores when, how, and why racial restrictions took shape and brilliantly portrays what it was like to live with them. "There is not in the world a more disgraceful denial of human brotherhood than the 'Jim Crow' car of the southern United States," W. E. B. Du Bois famously declared. Bay unearths troves of supporting evidence, rescuing forgotten stories of undaunted passengers who made it back home despite being insulted, stranded, re-routed, or ignored.
Mia Bay is the author of To Tell the Truth Freely: The Life of Ida B. Wells and The White Image in the Black Mind, and coauthor of Freedom on My Mind: A History of African Americans, with Documents. She is Roy F. and Jeannette P. Nichols Professor of American History at the University of Pennsylvania.
Order Traveling Black at the Gilder Lehrman Institute's Book Shop.
---
REGISTER FOR THE SUNDAY, APRIL 11 BOOK BREAKS WITH KATE MASUR HERE 
April 11, 2021 - Kate Masur discusses her book Until Justice Be Done: America's First Civil Rights Movement, from the Revolution to Reconstruction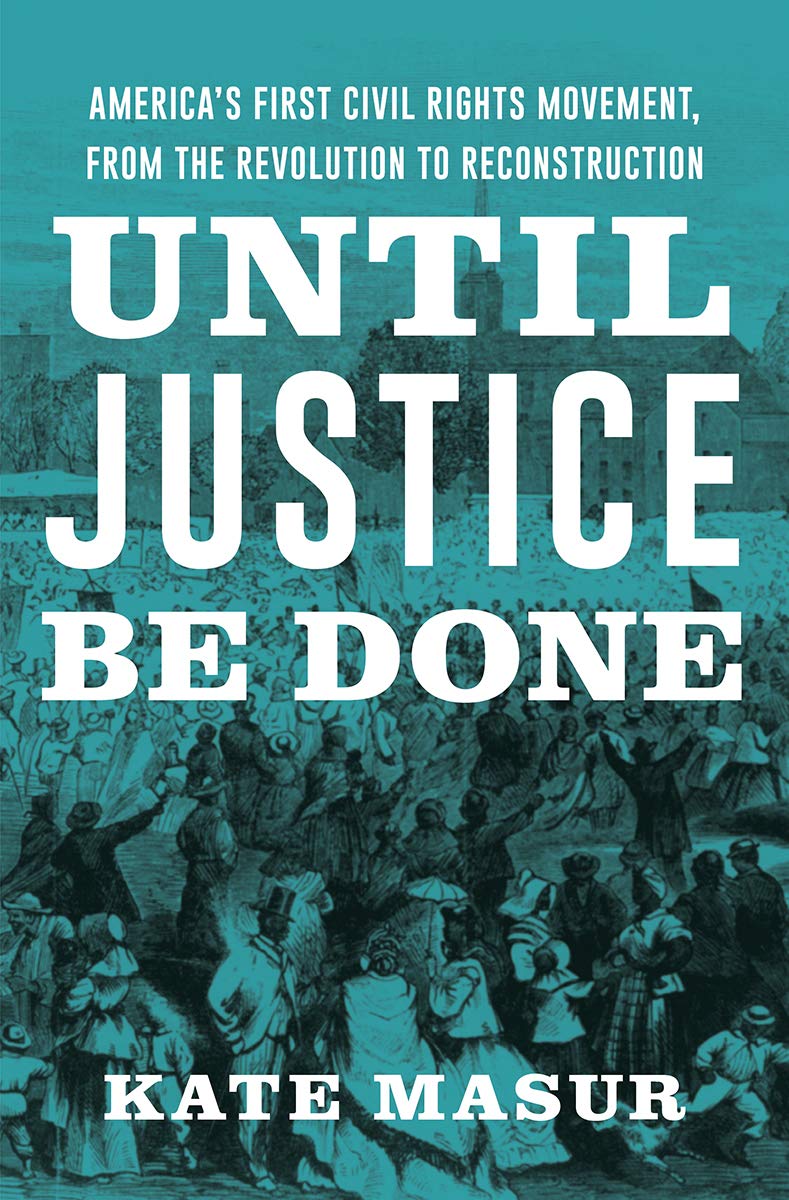 The half-century before the Civil War was beset with conflict over equality as well as freedom. Beginning in 1803, many free states, claiming the authority to maintain the domestic peace, enacted laws that discouraged free African Americans from settling their boundaries and restricted their rights to testify in court, move freely from place to place, work, vote, and attend public school. But African American activists and their white allies built a movement to fight these racist laws. They countered the states' insistence on local control with the equal-rights promises they found in the Declaration of Independence and the Constitution. Long stymied by hostile white majorities and unfavorable court decisions, the movement's vision became increasingly mainstream in the 1850s, particularly among supporters of the new Republican Party. When Congress began rebuilding the nation after the Civil War, Republicans installed this vision of racial equality in the 1866 Civil Rights Act and the Fourteenth Amendment. These were the landmark achievements of the first civil rights movement.
Kate Masur is a professor of history at Northwestern University. She specializes in the United States in the nineteenth century, with a primary focus on how Americans grappled with questions of race and equality after the abolition of slavery in both the North and South. Her books and articles examine the intersections of law, politics, and everyday life in US history.
Order Until Justice Be Done at the Gilder Lehrman Institute's Book Shop.
---
REGISTER FOR THE SUNDAY, APRIL 18 BOOK BREAKS WITH RICHARD HAASS HERE 
April 18, 2021 - Richard Haass discusses his book The World: A Brief Introduction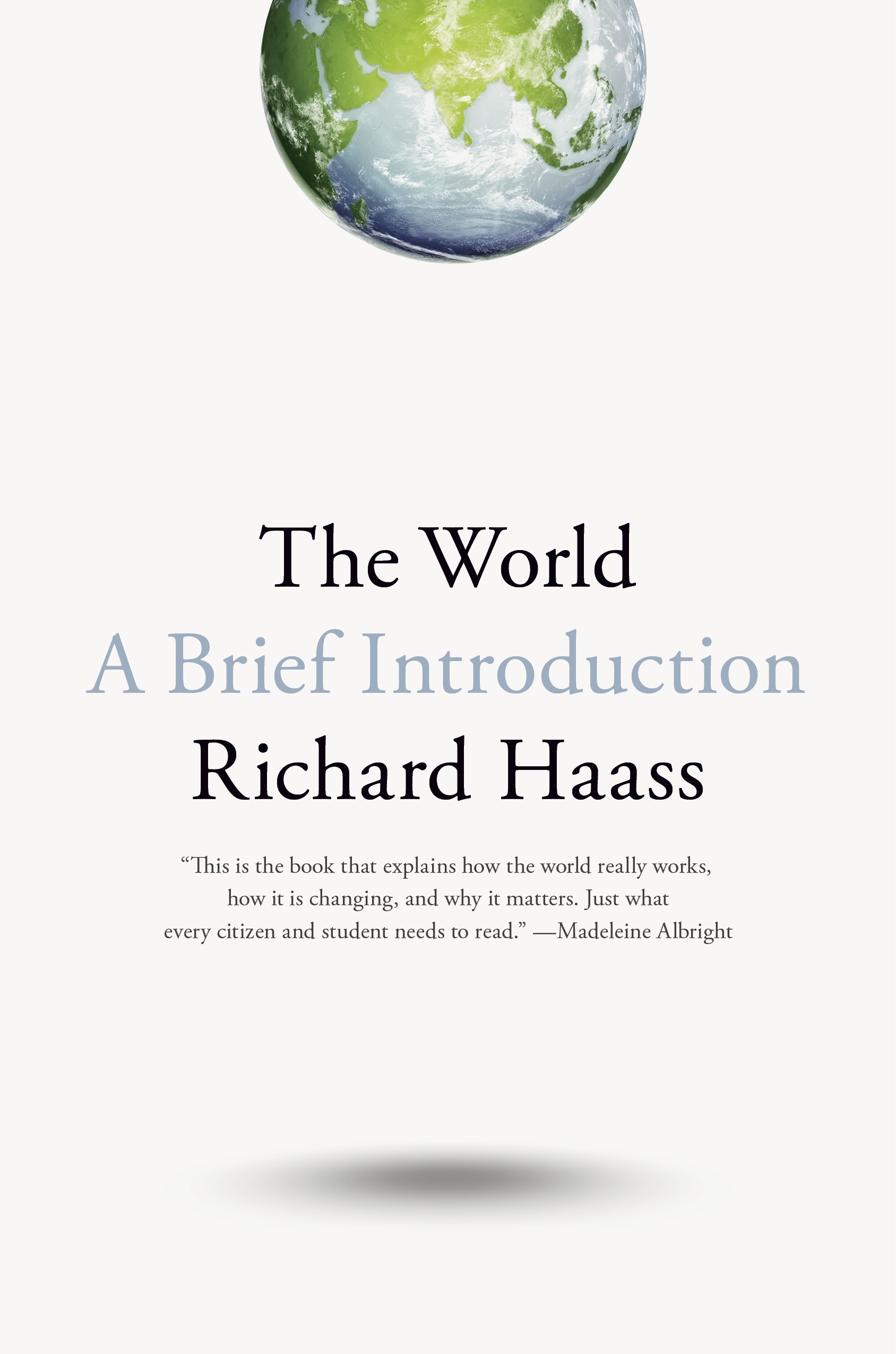 The World is designed to provide readers of any age and experience with the essential background and building blocks they need to make sense of this complicated and interconnected world. It will empower them to manage the flood of daily news. Readers will become more informed, discerning citizens, better able to arrive at sound, independent judgments. While it is impossible to predict what the next crisis will be or where it will originate, those who read The World will have what they need to understand its basics and the principal choices for how to respond.
In short, this book will make readers more globally literate and put them in a position to make sense of this era. Global literacy—knowing how the world works—is a must, as what goes on outside a country matters enormously to what happens inside. Although the United States is bordered by two oceans, those oceans are not moats. And the so-called Vegas rule—what happens there stays there—does not apply in today's world to anyone anywhere. US foreign policy is uniquely American, but the world Americans seek to shape is not. Globalization can be both good and bad, but it is not something that individuals or countries can opt out of. Even if we want to ignore the world, it will not ignore us.
Richard Haass is president of the non-partisan Council on Foreign Relations. An experienced diplomat and policymaker, he served as the senior Middle East advisor to President George H. W. Bush and as director of the Policy Planning Staff under Secretary of State Colin Powell. A recipient of the Presidential Citizens Medal, the State Department's Distinguished Honor Award, and the Tipperary International Peace Award, he is also the author or editor of fourteen other books.
Order The World at the Gilder Lehrman Institute's Book Shop.
---
Coming Soon
John Avlon and Washington's Farewell: The Founding Father's Warning to Future Generations
Alexander Keyssar and Why Do We Still Have the Electoral College?
David Head and A Crisis of Peace: George Washington, the Newburgh Conspiracy, and the Fate of the American Revolution
---
Last Week's Book Breaks
February 28, 2021 - Ilisa Barbash, Molly Rogers, and Deborah Willis (eds.) discussed their book To Make Their Own Way in the World: The Enduring Legacy of the Zealy Daguerreotypes
Order To Make Their Own Way in the World at the Gilder Lehrman Institute's Book Shop.
View full archive of past sessions
---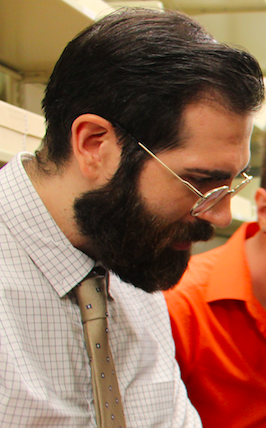 Discussion moderator William Roka is an independent researcher focusing on the history of travel and ocean liners in the early twentieth century. He has presented at conferences in the UK, Argentina, Australia, and across the US. He was the historian and public programs manager at the South Street Seaport Museum from 2016 to 2018, and curated the exhibition Millions: Migrants and Millionaires aboard the Great Liners, 1900–1914. His paper on ocean liners and travel in the early twentieth century was published in the inaugural edition of the Yearbook of Transnational History in 2018. He currently is an education coordinator for the Hamilton Education Program at the Gilder Lehrman Institute of American History. He studied history at University College London and international relations at King's College London.
---