Kathrine Mott Named Chief Operating Officer of the Gilder Lehrman Institute
Posted by Gilder Lehrman Staff on Wednesday, 03/04/2020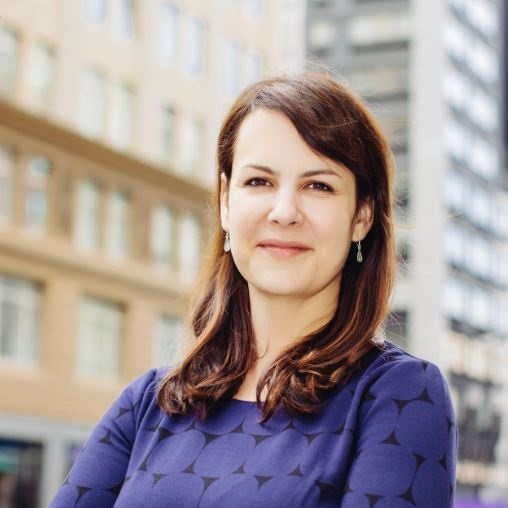 The Gilder Lehrman Institute is delighted to announce that Kathrine Mott will be joining us as our new chief operating officer, starting Monday, March 9.
Gilder Lehrman president Jim Basker said, "We are thrilled to have Kathrine join us. She brings all the skills and experience we need to develop our programs and pursue our mission with even greater success."
Kathrine Mott brings outstanding credentials and experience. She is a graduate of Northwestern University, where she also earned her MBA from the Kellogg School of Management. Mott has worked in a number of executive roles in education, including at Kaplan Test Prep and Admissions, and for nonprofits that focus on education and career access for communities historically denied access to those opportunities. Most recently she was CEO of Let's Get Ready, a college access and success nonprofit that serves students from low-income backgrounds and those who are the first in their families to attend college.
"I am excited to help bring the Institute's unique resources and innovative programs to students, teachers, and the public. As a history enthusiast, I'm passionate about the Gilder Lehrman Institute's mission to advance US history and civics education, and I look forward to joining Professor Basker's team," said Kathrine Mott.
Mott arrives in an exciting year for the Institute. From the upcoming 2020 Teacher Seminar Summit, to the nationwide launch of the Hamilton Education Program Online, to the continually expanding Pace–Gilder Lehrman MA in American History Program, the Gilder Lehrman Institute is, more than ever, where history lives.