Sergio de Alba Is the 2020 National History Teacher of the Year
Posted by Gilder Lehrman Staff on Thursday, 09/10/2020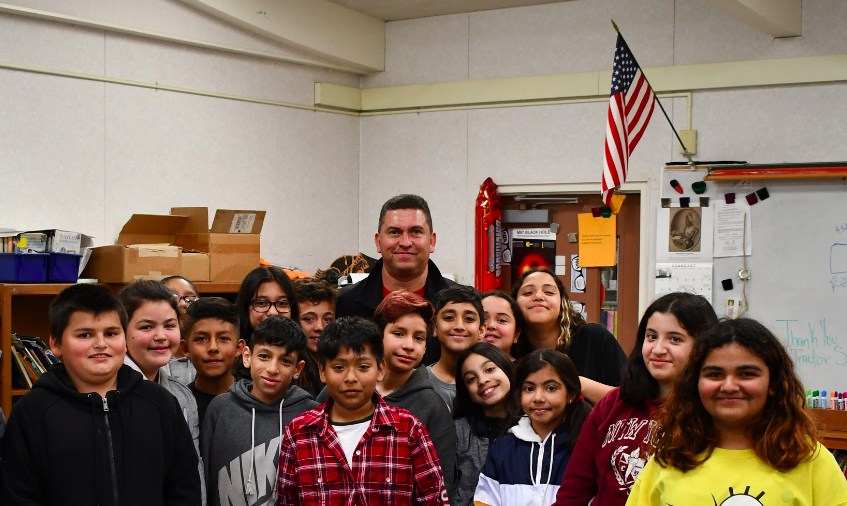 The Gilder Lehrman Institute is pleased to announce that Sergio de Alba, an elementary school teacher from Northern California, has been selected as the 2020 National History Teacher of the Year.
Sergio de Alba teaches at R. M. Miano Elementary School in Los Baños, California. He is a National Geographic Certified Teacher, a National Council for the Social Studies Elementary Teacher of the Year, and a 2020 Grosvenor Teacher Research Fellow in Antarctica. He created the award-winning Family Farm Citrus Project, in which students partake in a series of agriculture-based lessons and get to know the requirements of successful agricultural businesses. He developed and continues to supervise an annual Family Astronomy Night; facilitated a yearlong, award-winning, inquiry-based Patriotic Jeopardy competition; and ran a program for self-contained elementary classes that motivated and inspired English language learners.
Since 2001, he has received over 115 awards, grants, and donations, adding up to over $580,000, for programs designed to enrich and enhance his students' education.
Join us on Wednesday, October 7 to celebrate Sergio de Alba as the National History Teacher of the Year and also celebrate teachers everywhere—the lifeblood of the educational system and true heroes during this unprecedented year—in A Tribute to Teachers: Heroes of 2020. Lin-Manuel Miranda will present the 2020 National History Teacher of the Year award, and we will hear from historians, teachers, and students about the profound and lasting influence teachers have had on their lives. HISTORY, a sponsor of our NHTOY program, will produce a video about Mr. de Alba for this celebration.
Congratulations to all of our State History Teachers of the Year! See them here.
Support for the 2020 National History Teacher of the Year Award has been provided by HISTORY®.