Bradbury, John S. (fl. 1861-1865) Dear Brother
High-resolution images are available to schools and libraries via subscription to American History, 1493-1943. Check to see if your school or library already has a subscription. Or click here for more information. You may also request a pdf of the image from us here.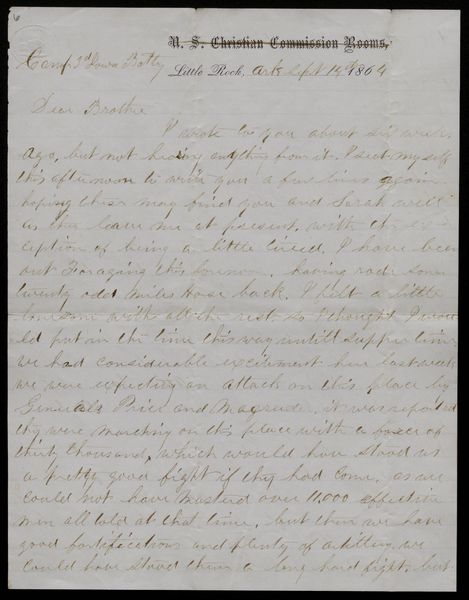 Summary of Content: Bradbury writes passionately about 1864 election politics, expressing disdain for the campaigns of Gen. McClellan and Gen. Fremont, and suggesting that Lincoln is "entitled" to reelection. He also comments on Union forces capturing Mobile, AL and Atlanta, GA, and he gives the prices of food staples.
People: Bradbury, John S
Fremont, John Charles, 1813-1890
Lincoln, Abraham, 1809-1865
McClellan, George B. (George Brinton), 1826-1885

Historical Era: Civil War and Reconstruction, 1861-1877
Subjects: Civil WarElectionGovernment and CivicsMilitary HistoryMilitary RationsPoliticsPresidentRepublican PartySoldier's LetterUnion ForcesUnion Soldier's Letter
Sub Era: The American Civil War