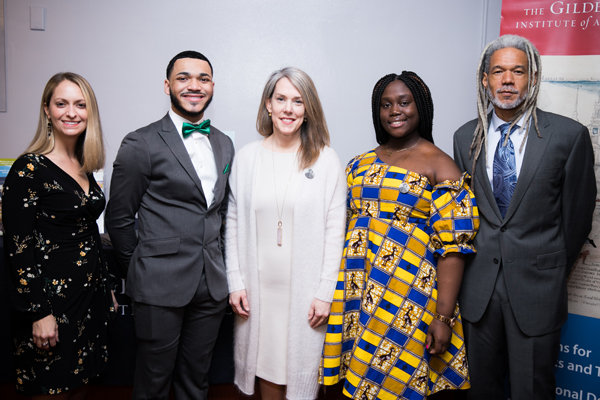 Created in 2014, the Gilder Lehrman Student Advisory Council is a diverse group of high-achieving middle and high school students with an interest in history who are nominated by their teachers to join this elite community of like-minded individuals. The Council provides valuable feedback on the Institute's programs and materials, helping the Institute refine its outreach with the needs of young people in mind.
The Council now has more than 100 members from across the country and internationally. Some students have served on the Council for more than four years and have extended their relationship with the Institute beyond high school graduation. Student Advisory Council members also often serve as speakers at the Institute's four book prizes, Board of Trustees meetings, and the annual Gala, among other special events. Past Student Advisory Council meetings have also included special presenters such as Eric Foner (DeWitt Clinton Professor Emeritus of History, Columbia University) and Adele Logan Alexander (Emeritus Professor of History, The George Washington University). 
Student Advisory Council membership is also a notable achievement to include on a student's college application. Council alumni have gone on to attend such colleges and universities as Brown University, Columbia University, Emerson College, George Washington University, Harvard University, New York University, Wheaton College.
Students in grades 8–12 are eligible to participate in the Council and act as the Gilder Lehrman Institute's student voice. For more information on how to join, email studentadvisorycouncil@gilderlehrman.org, and visit gilderlehrman.org/SAC-Application to apply.