History Now: The Journal Subscription
Image: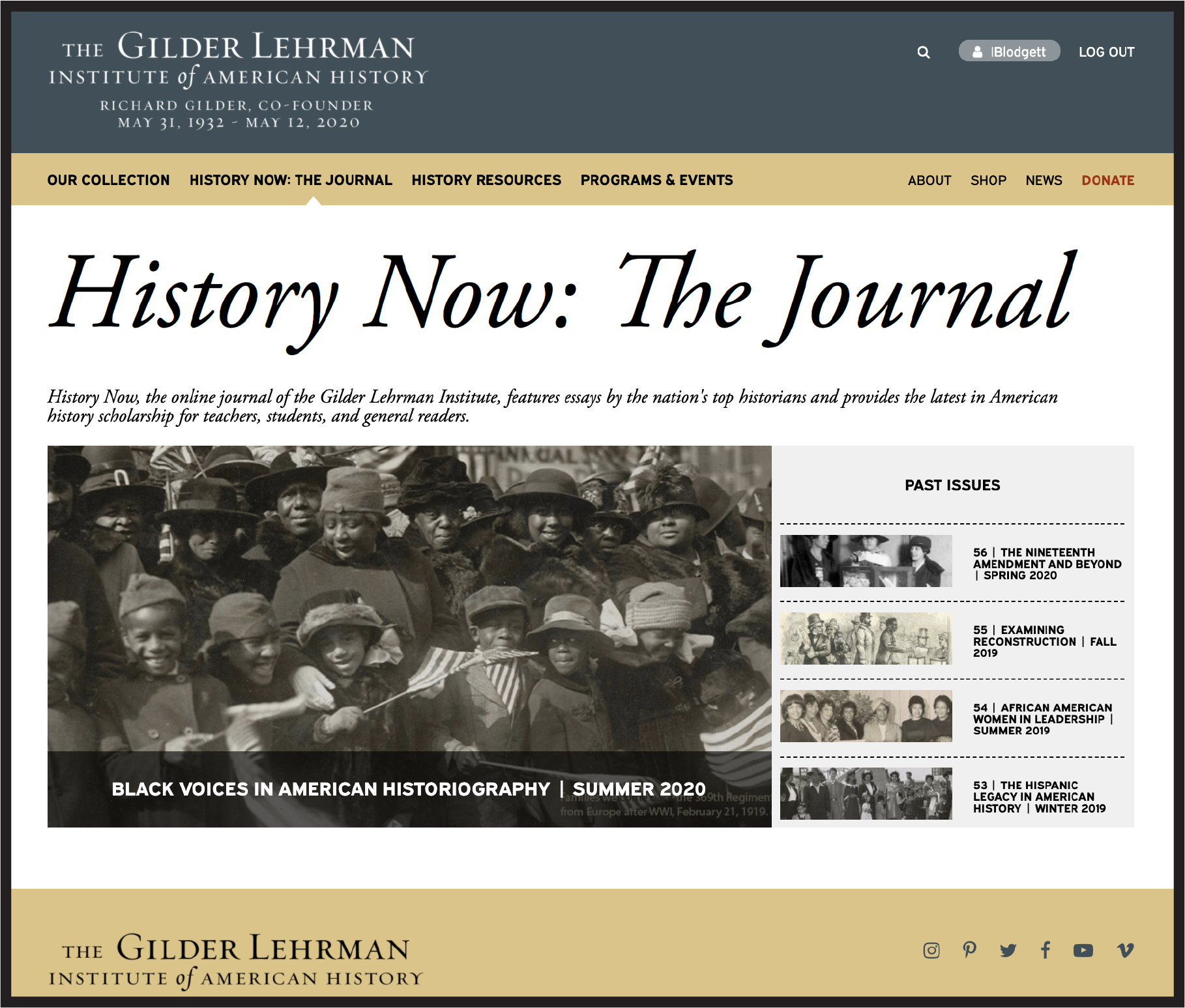 History Now is the online journal of the Gilder Lehrman Institute. Each issue features original essays by renowned historians on key topics, eras, and themes in American history. 
A one-year subscription includes access to the 3 new issues published annually and full access to the back catalogue of History Now , featuring hundreds of essays by leading US history scholars.