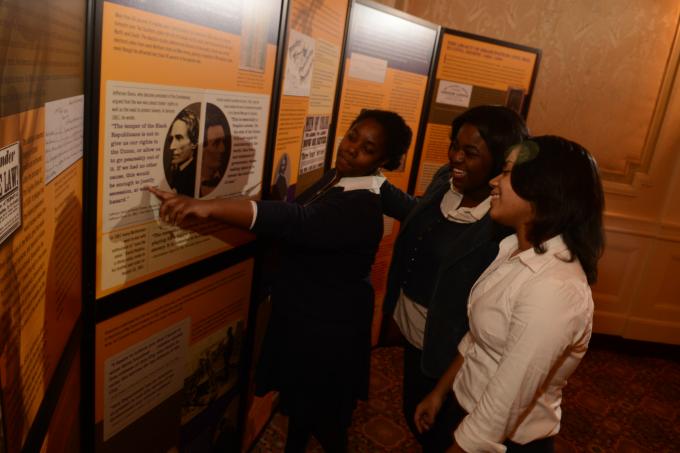 Traveling panel exhibitions are available for display at schools, libraries, and other sites in the continental United States. These informative, colorful exhibitions cover ten major topics in American history, from leading figures like George Washington, Alexander Hamilton, and Frederick Douglass to important moments like the Progressive Era, World War I, and the Freedom Rides. All the exhibitions feature primary source documents, many from the Gilder Lehrman Collection, that reveal the public and private words of people living at the time. In addition to the exhibition itself, the Institute provides supplemental materials and resources that bring the exhibitions to life for students, teachers, librarians, and the general public.
PLEASE NOTE: The traveling exhibitions program is on hold and will resume in January 2021. We are accepting booking requests through December 2021.
---
In 2019, 148 sites hosted twelve Gilder Lehrman Traveling Exhibitions in 33 states. Explore the map below to see where our exhibitions traveled.