One-Year Subscription to the Gilder Lehrman Website
Image: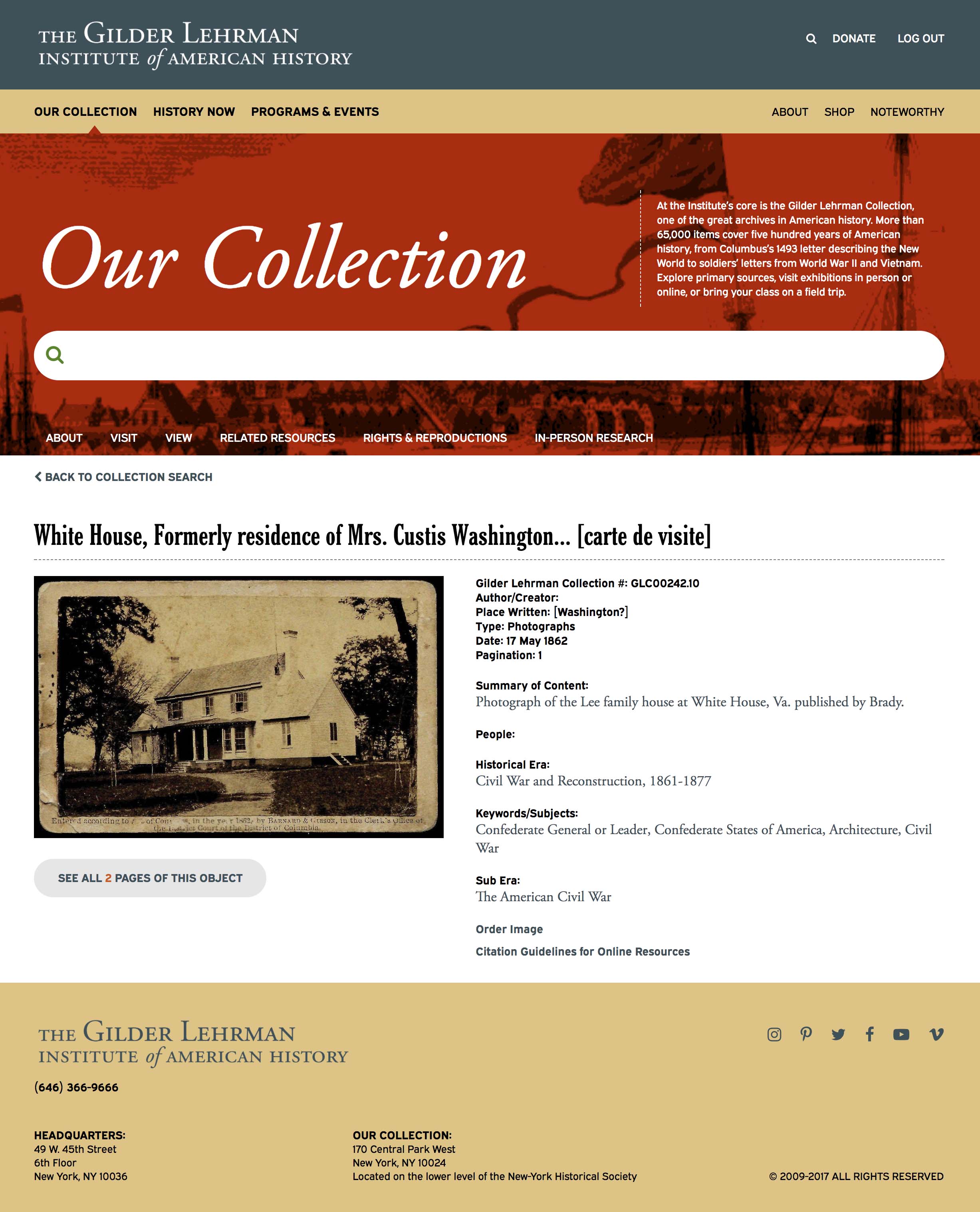 Please note that if you are a K-12 educator or K-12 student, you do not need to purchase a subscription to the Gilder Lehrman website. Please visit gilderlehrman.org/user/register to create a free account so you can gain access to all below materials, and further benefits as part of the Affiliate School Program. 
Subscribe for access to the vast offerings of the Gilder Lehrman Institute's website. Your subscription will allow you to read the latest work of leading historians, join a growing community of history enthusiasts, view available images in the Gilder Lehrman Collection, and help support history education in classrooms nationwide.
The Gilder Lehrman Institute's website features
History Now, a chronological and thematic approach to our shared national history, from Exploration to the New Millennium
Original essays by renowned historians offering a range of views on American history
More than 300 videos of lectures and talks by eminent scholars
Access to the online catalog of the Gilder Lehrman Collection with selected images
Spotlights on Primary Sources, Online Exhibitions and Timelines, and more
This subscription will last one year from date of purchase.