Commemorate Memorial Day with an American Veterans Exhibition
Posted by Gilder Lehrman Staff on Thursday, 05/25/2023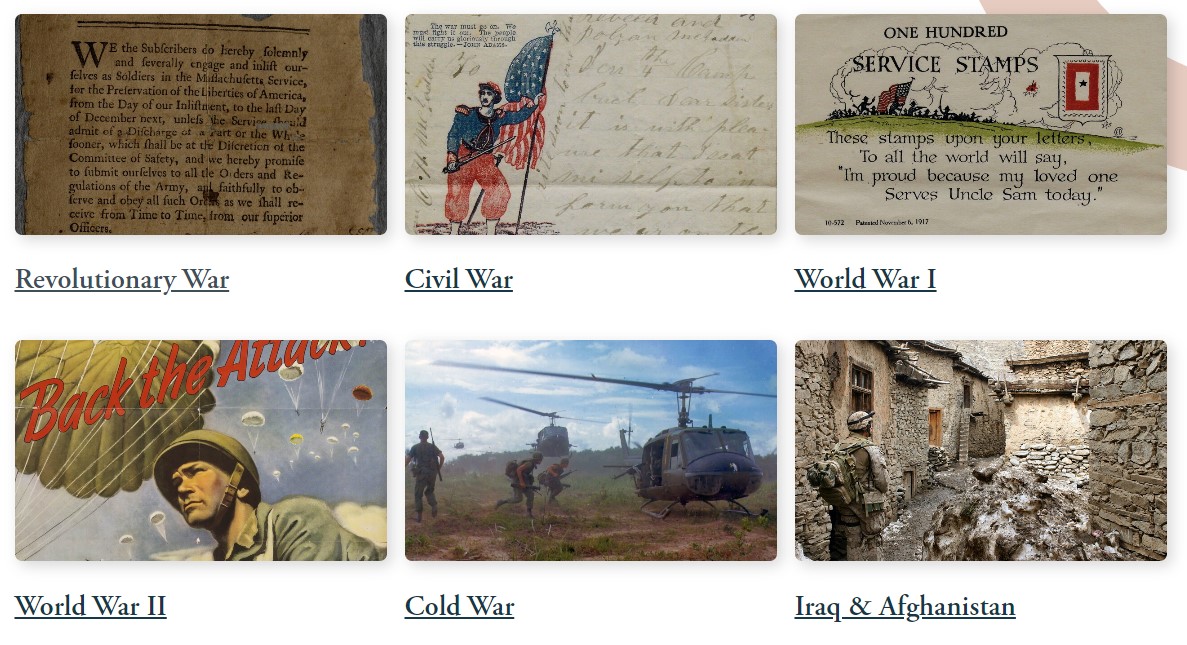 The Gilder Lehrman Institute is thrilled to announce the release of Their Full Measure, a digital exhibition created with the support of the National Cemetery Administration's Veterans Legacy Program.
This exhibition examines the experiences of nineteen military service personnel in the Revolutionary War, Civil War, World War I, World War II, the Cold War, and Iraq and Afghanistan.
Stories told in this exhibition include
Margaret Corbin, the first woman to earn a military pension
James Reese Europe, a bandleader and lieutenant in the Harlem Hellfighters
Perry Watkins, sergeant in the Korean war and gay rights activist
Explore Their Full Measure—free and open to all—here.
Along with the digital exhibition, the Veterans Legacy Program encompasses a mix of online and in-person PD sessions exploring American Veterans' and Service Members' lives on and off the battlefield and lesson plans focused on the service and sacrifice of military personnel.