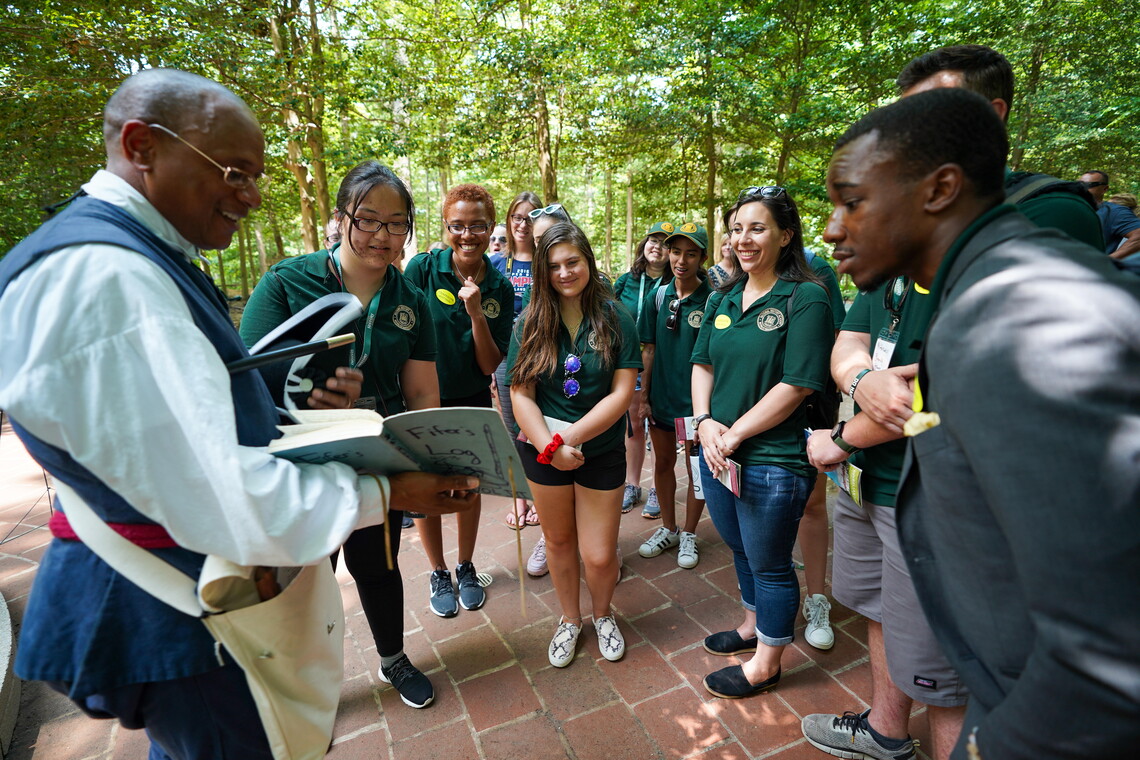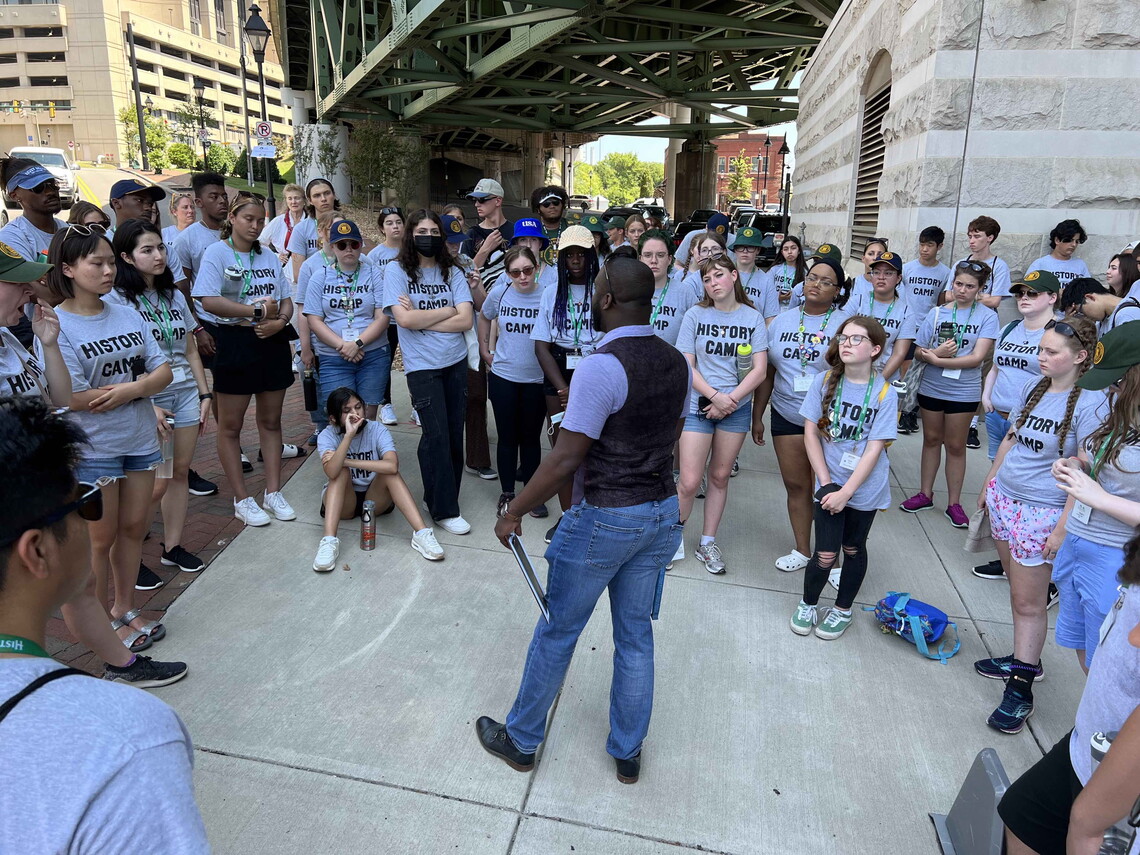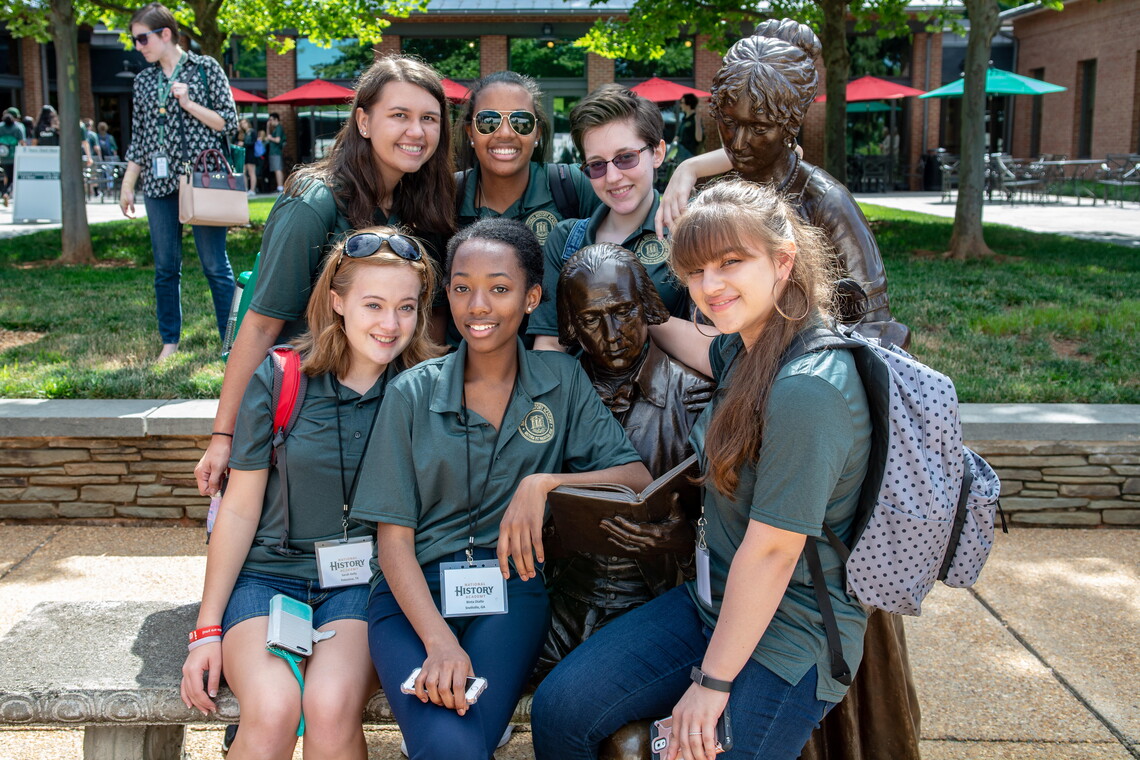 What if you had the opportunity, not just to learn American history, but to live it?
Spend your summer at the National History Academy's Residential Summer Program for rising 10th through 12th grade students, July 2–28, 2023, on the campus of the Foxcroft School just outside Washington, DC. Walk in the footsteps of leaders who helped define and shape the American story, including presidents, civil rights leaders, and soldiers who fought for the birth and survival of the nation. See and learn about seminal documents that shaped our history from subject matter experts and master teachers. Get behind-the-scenes access to historic sites no other program can provide.
The Gilder Lehrman Institute and the National History Academy are partnering to provide twenty scholarships exclusively to students at schools in our Affiliate School Program. These scholarships for the four-week residential summer program are inclusive of room, board, learning materials, and transportation and admission to historic sites. Transportation to and from the Foxcroft School for the program itself will not be covered by the scholarship.
To apply for the Gilder Lehrman–National History Academy Scholarships, click the link below to be taken to the National History Academy application. When asked how you heard about the National History Academy, choose "Gilder Lehrman Institute."
Applications are due by May 10 to be considered for the scholarship.