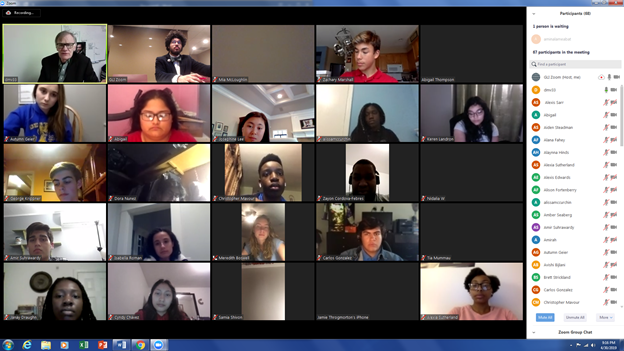 The Gilder Lehrman Institute is pleased to announce the Richard Gilder History Prize. This prize serves as an opportunity for Affiliate School teachers to honor a promising and passionate history student in their school.
For the 2nd Annual Richard Gilder History Prize, we have sent 3,500 copies of Why Documents Matter, our signature collection of foundational documents from the Gilder Lehrman Collection, in a special hardcover format, for each school to award to a student of their choosing. The book includes a commemorative bookplate allowing schools to personalize the prize, which makes a great award to include in an end-of-year classroom ceremony. In addition, students honored with the Richard Gilder History Prize have the opportunity to take advantage of two programs.
National Academy of American History and Civics
Students in grades 10–11 are invited to apply to the National Academy of American History and Civics, a free program launched in January 2020 and open to high school sophomores and juniors in Gilder Lehrman Affiliate Schools. Students who are admitted receive exclusive eligibility for scholarships at major universities; free online courses in American history; lectures and live Q&As with top professors at leading American universities; and a series of exclusive, inside-advice presentations by admissions officers on every aspect of the college application process. 
Honorees in grades K–9 can be nominated for the Institute's new National History Honor Roll, published on the Gilder Lehrman website, which will honor our youngest history students.