Fall 2018 Newsletter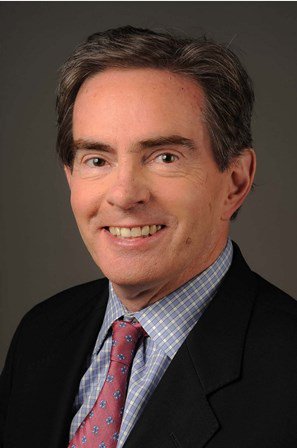 A Message from President Jim Basker
Dear Teachers, Supporters, and Friends of the Gilder Lehrman Institute,
I am pleased to present an exciting new edition of the Gilder Lehrman Institute Newsletter, which will come to you three times a year with updates on recent developments and new projects at the Institute.
Now that we have roughly 19,000 Affiliate Schools in all fifty states and in 52 countries and an array of national programs, such as the Hamilton Education Program, History Teacher of the Year, and twelve traveling exhibitions, it can be a challenge to keep everyone abreast of everything we are doing.
So we here present short articles about five of the most important recent developments at the Institute. For ongoing news and special features from the collection, be sure to stay tuned to the "Noteworthy" blog on our website.
Thank you all for everything that you do to make American history meaningful to today's students.
I welcome your comments, questions, and suggestions and look forward to hearing from you.
As ever,
Jim Basker
President
---
The Pace–Gilder Lehrman MA in American History
This fall the Gilder Lehrman Institute of American History and Pace University partnered to launch the Pace–Gilder Lehrman Master of Arts in American History for K–12 teachers. The online program offers the unique opportunity for educators to work with two eminent institutions dedicated to lifelong learning and career preparedness.
Led by top professors from Harvard, Columbia, Yale, Pace, and other esteemed universities, these courses allow students to learn from and interact with the best and brightest in the field as they explore American history from the pre-Columbian through the Vietnam War eras. Video lectures are complemented by live, face-to-face digital Q&A sessions with professors, run by Pace University, an institution with a strong record of delivering high-quality online degrees.
Pace–Gilder Lehrman courses allow participants in the Gilder Lehrman Affiliate School network to pursue a graduate degree or take individual courses on their own schedule, from anywhere in the world. Students can currently enroll for only $750 per course.
Gilder Lehrman Institute president Jim Basker explains: "Teachers are able to enroll in affordable graduate-level courses without leaving their jobs, their families, or their hometowns. Even teachers in remote areas can revitalize their knowledge of and interest in American history and pass on their excitement and enhanced knowledge to students. We are thrilled to work with a world-class university like Pace, with its wealth of resources and long track record in online education."
Marvin Krislov, president of Pace University, elaborates: "We at Pace have a great tradition of providing education and skills to our graduates so that they can succeed in the workplace. That's why we are so excited to be in partnership with the Gilder Lehrman Institute. This innovative graduate program will help history teachers across the country bring American history to life in the classroom."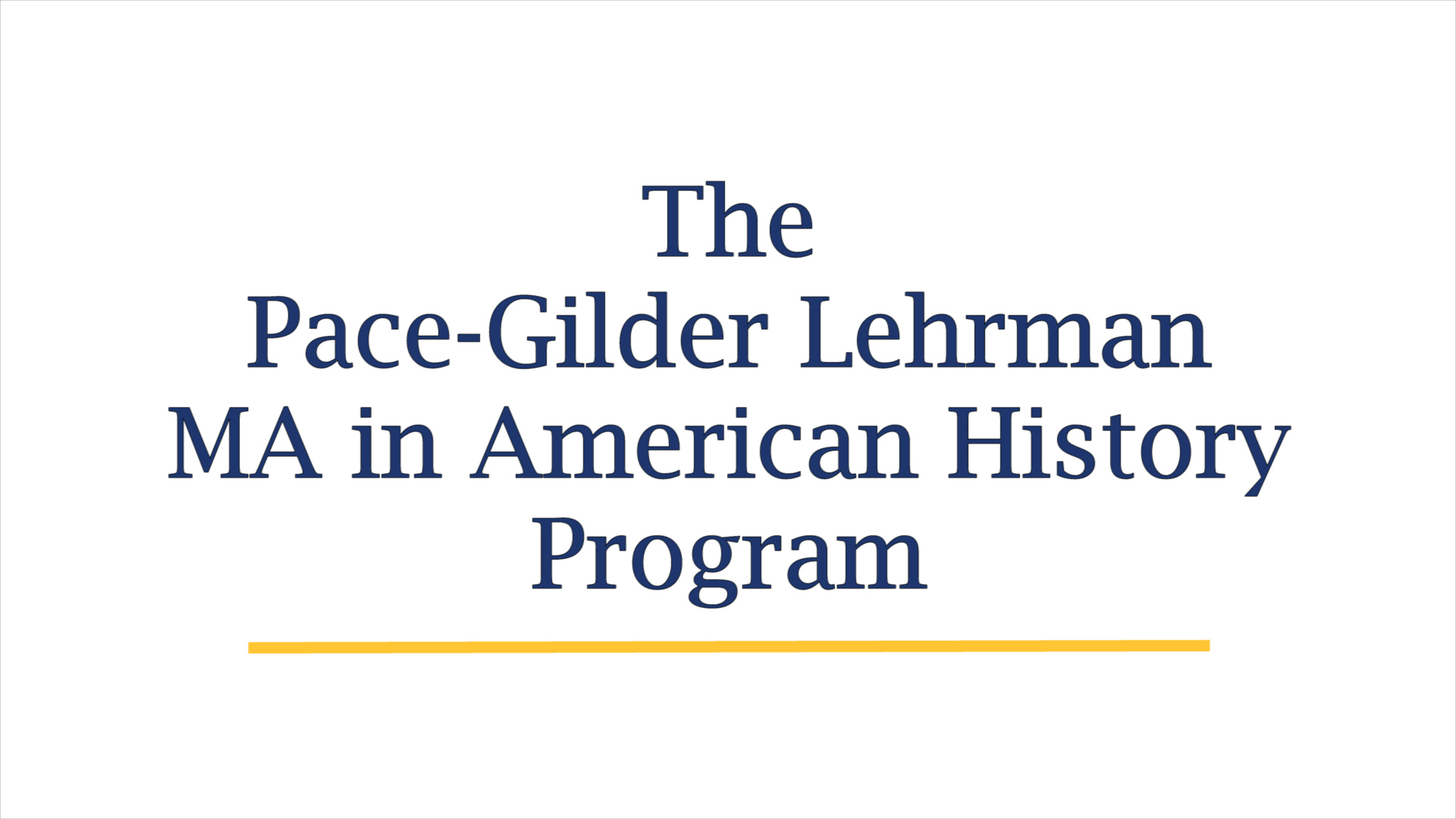 The program is in full swing for the Fall 2018 semester with four courses: "Women in the American Revolution" with Professor Carol Berkin of the CUNY Graduate Center, "The American Civil War" with Professor Allen Guelzo of Gettysburg College, "World War II" with Professor Michael Neiberg of the US Army War College, and "Race and Rights in America" with Professor Lucas Morel of Washington and Lee University.
Spring courses will include "The American Revolution" with Professor Denver Brunsman, George Washington University; "The Life and Writing of Frederick Douglass" with Professor David Blight, Class of 1954 Professor of American History and Director, Gilder Lehrman Center for the Study of Slavery, Resistance, and Abolition at Yale University; "The Kennedy Era" with Professor Barbara Perry, Gerald L. Baliles Professor and Director of Presidential Studies at the University of Virginia's Miller Center; and "The Vietnam War" with Professor Fredrik Logevall, Laurence D. Belfer Professor of International Affairs, John F. Kennedy School of Government at Harvard University and Professor of History, Harvard University.
Applications for the Spring 2019 semester are now being accepted.
---
New Acquisitions for the Collection: Letters from Kennedy, Nixon, and Eisenhower to Jackie Robinson about Civil Rights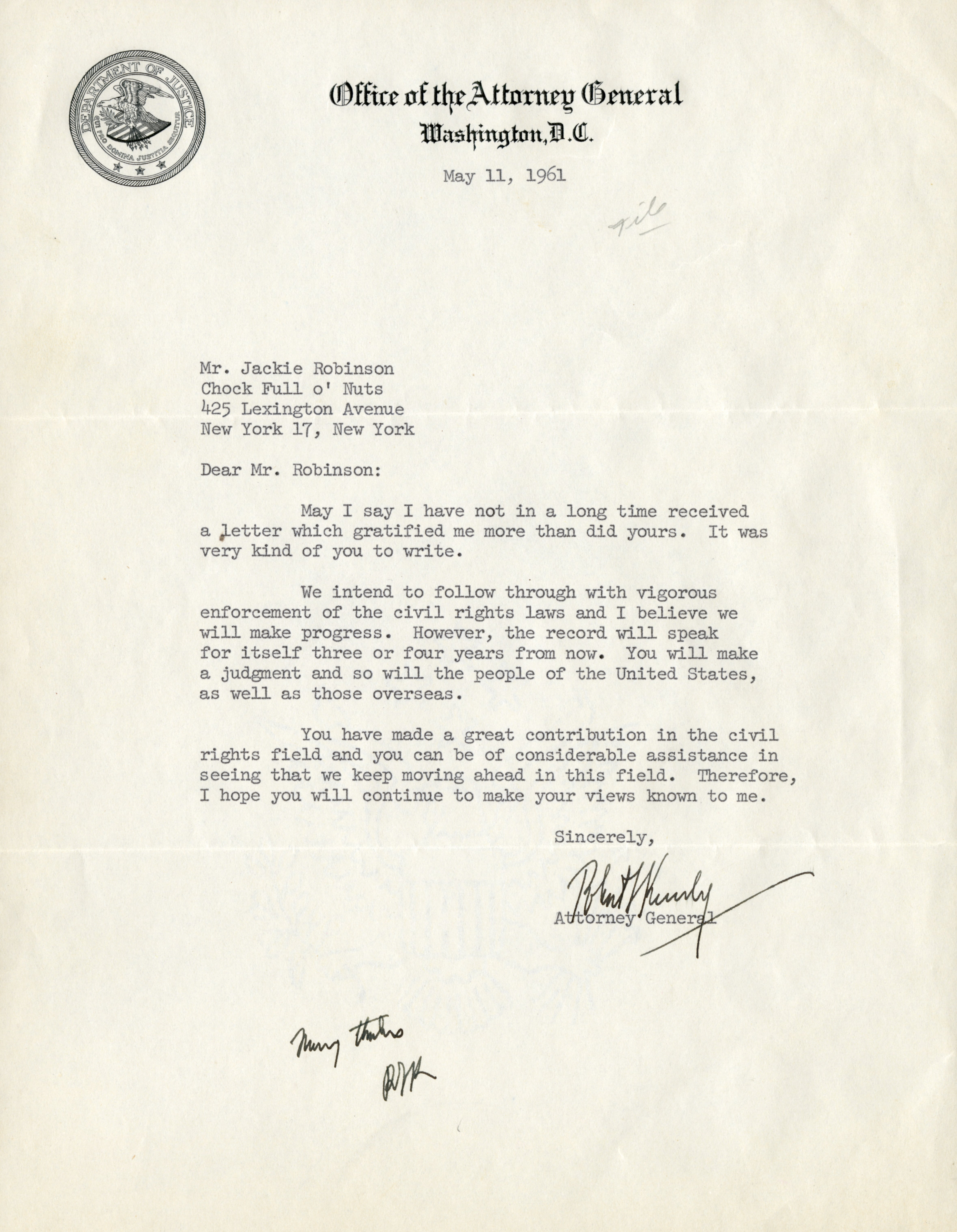 The Gilder Lehrman Institute of American History has acquired a fascinating collection of correspondence by Presidents Nixon, Eisenhower, and Kennedy written to baseball legend and prominent civil rights activist Jackie Robinson.
In a letter dated August 8, 1957, Richard Nixon writes to Robinson about the Senate vote on the Civil Rights Act of 1957, vowing to introduce a more "effective bill than the watered-down version." In another letter, written by Dwight D. Eisenhower, dated October 7, 1957, the President thanks Robinson for his letter pertaining to desegregation in Little Rock, Arkansas.
Robinson's most dynamic presidential relationship was with John F. Kennedy, whom he criticized in the early 1960s, endorsing Richard Nixon over Kennedy in the presidential election of 1960 because Kennedy seemed disinterested in civil rights. Perhaps the most intriguing letter from John Kennedy, written in May 1959, is a response to a scathing New York Post column in which Robinson called Kennedy to task for his weak civil rights record and his failure to make direct eye contact with Robinson when they met in person to discuss civil rights. Kennedy's response made him slip further in Robinson's esteem: "Foreign policy, farm policy, national defense, labor legislation, and other crucial problems must be weighed along with the stand of a candidate upon civil rights."
Their relationship evolved over the next two years, encouraged particularly by Attorney General Robert Kennedy's support of Robinson's work. In the first of four letters from Robert Kennedy to Jackie Robinson, written in May 1961, Robert Kennedy writes: "We intend to follow through with vigorous enforcement of the civil rights laws and I believe we will make progress."
Two years later, Robinson had changed his position on President Kennedy, whom he had seen make radical strides toward improved civil rights for African Americans, often at Robinson's direct urging. John Kennedy finally directly addressed the nation in June 1963 on the injustice of segregation and discrimination, saying that the United States "was founded on the principle that all men are created equal, and that the rights of every man are diminished when the rights of one man are threatened"—echoing the words of Martin Luther King Jr.'s "Letter from Birmingham Jail." Robinson sent a telegram to the White House thanking Kennedy for being "the most forthright President we have ever had and for providing us with the inspired leadership that we so desperately needed."
This collection of letters from the country's leaders to Robinson further enriches the Gilder Lehrman Institute's growing collection of significant civil rights–era documents, which are among the most requested by teachers nationwide.
---
The Institute and World War I Centennial Commission Collaborate to Educate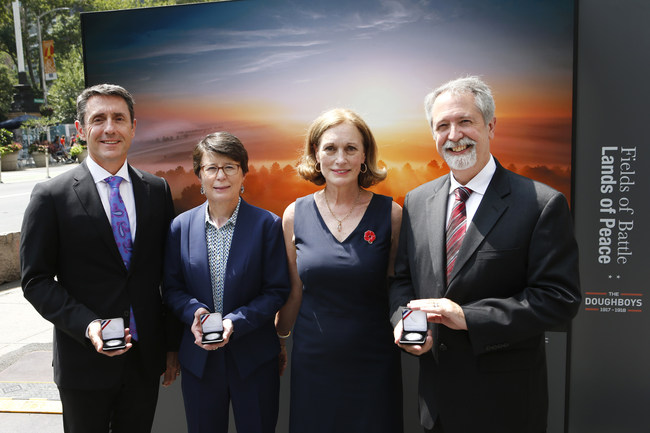 The Gilder Lehrman Institute of American History, in collaboration with the US World War I Centennial Commission, National History Day, and the National World War I Museum and Memorial, has embarked on a comprehensive program to educate teachers and students on World War I through a series of more than 100 teaching events nationwide, which will include workshops, webinars, and other means of instruction on the centennial of the end of World War I.
The Gilder Lehrman Institute will present 40 one-day professional development programs in 40 cities. These programs, which build on similar GLI/WWICC programs held in 2017 in Albuquerque, Anchorage, Detroit, Louisville, New York City, Providence, and San Diego, will offer an immersive WWI experience. They will include scholarly presentations by American history professors with expert knowledge in WWI, breakout pedagogy sessions with the Gilder Lehrman Institute's Master Teacher Fellows, and classroom-ready teaching materials, all in keeping with the Institute's ongoing mission to deliver high-quality professional development to teachers across the country.
The programming for this initiative complements the current two-year WWI traveling exhibition, multimedia website, and publication of an unprecedented anthology of writings by Americans who experienced World War I, presented by the Library of America in partnership with the Gilder Lehrman Institute, the National World War I Museum and Memorial, and other organizations, with generous support from the National Endowment for the Humanities.
Says Tim Bailey, director of education at the Institute: "As an organization dedicated to supporting American history education, we are honored to expand our relationship with the World War I Centennial Commission and are confident that this partnership will help advance the knowledge and understanding of the role World War I plays in our nation's history."
Bells will toll across the nation on November 11, 2018, to commemorate the end of active fighting in World War I and to remind Americans of an often forgotten war, though more Americans gave their lives in that war than in the Korean and Vietnam Wars combined. The Gilder Lehrman Institute, through its various World War I initiatives, is dedicated to preserving the Great War's legacy and teaching its lessons.
---
The 2018 History Teacher of the Year Finalists and Winner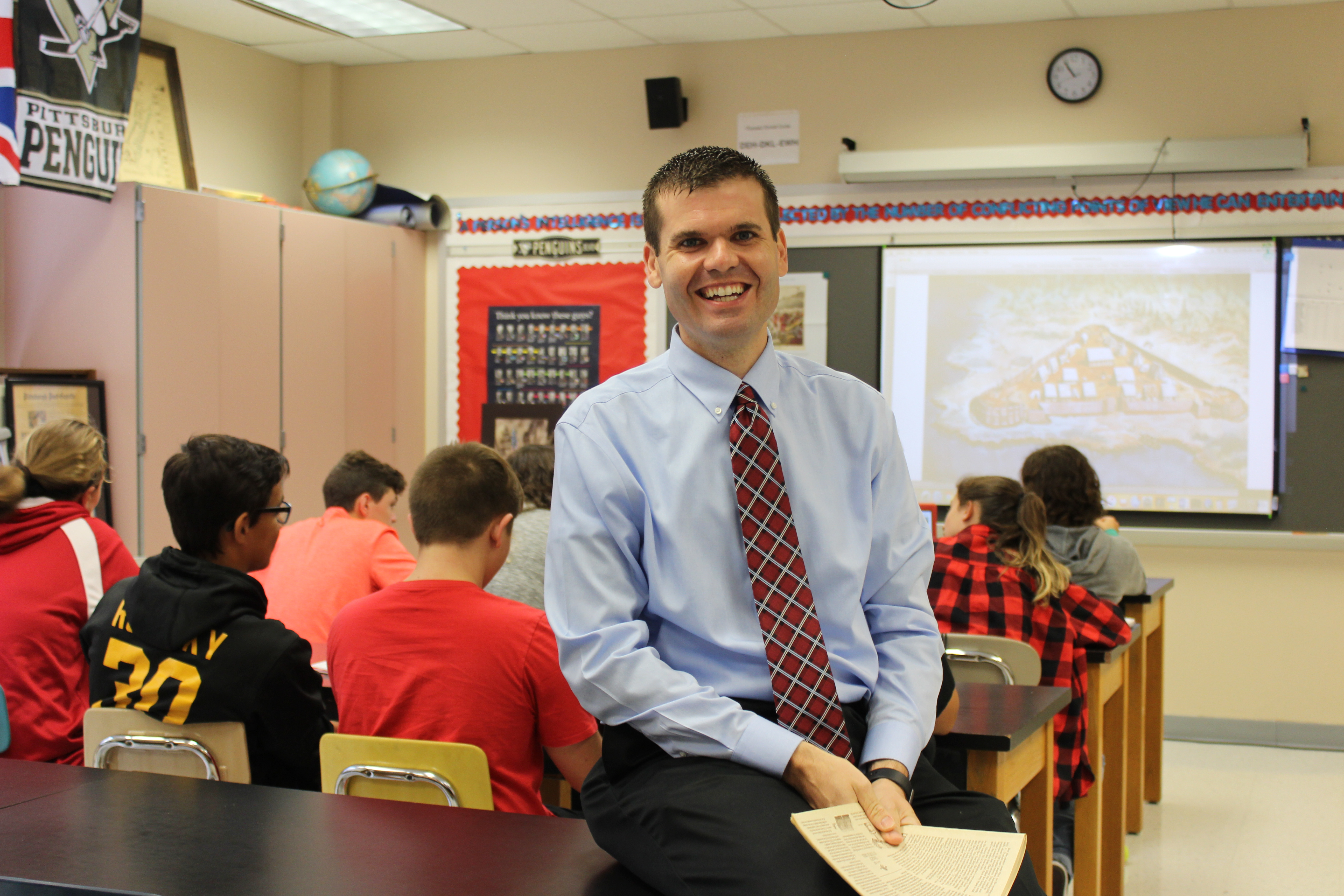 The History Teacher of the Year committee has selected the top ten finalists, out of fifty-three state winners, and the winner of the national award for this year: Pittsburgh North Hills Middle School teacher Joseph Welch, who will be honored on October 10, 2018, in New York City. Ed Ayers, historian and former president of the University of Richmond, will present the award.
Jamie Marcus, education program coordinator for the Gilder Lehrman Institute, has increased the outreach to Gilder Lehrman Affiliate Schools over the past two years to help grow the quantity and quality of nominations and submissions in all fifty states, Department of Defense schools, Washington DC, and US territories. As a result, we received a 100 percent increase in nominations this year over 2017. The numbers of nominees per state vary, with some of the highest coming from California, Arizona, and New York.
Throughout the year, the Gilder Lehrman Institute invites parents, students, administrators, and other educators to nominate teachers who have made measurable differences in their students' lives through American history education. The teachers are notified when they are nominated and invited to submit supporting materials. State coordinators, usually from state education departments, form committees to pick state winners. All selection committees include elementary school educators as adjudicators, putting elementary school nominees on equal footing with middle and high school teachers through a specialized rubric for evaluation.
Ceremonies for state winners are held in every state. Many state HTOY winners become future master teachers for the Institute, contributing to our broader mission across the nation.
A finalist selection committee ranks the state winners to reach a top ten. A national committee scores that group and arrives at the National History Teacher of the Year. The award comes with a $10,000 prize and a ceremony in the winner's honor in New York City.
The finalists for 2018 are
Dr. Diane L. Ball, East Mountain High School in Sandia Park, New Mexico
Deirdre Boyd, Steamboat Springs High School in Steamboat Springs, Colorado
Russell Carlock, Albemarle High School in Charlottesville, Virginia
Erin Coggins, Sparkman High School in Madison, Alabama
Mark Foley, Urbana High School in Urbana, Illinois
Erica Galinski, Freehold Township High School in Freehold, New Jersey
Connie Lopez-Fink, University School of Nashville in Nashville, Tennessee
Chuck Taft, University School of Milwaukee in Milwaukee, Wisconsin
Joseph Welch, North Hills Middle School in Pittsburgh, Pennsylvania
Jane Williams, Centennial Elementary School in Edmond, Oklahoma
We are pleased to honor these outstanding educators who are giving their students the foundation to become engaged and civic-minded adults.
---
Welcome to Three New Board Members: Annette Gordon-Reed, Thomas P. Hirschfeld, and Allen Guelzo
Pulitzer Prize winner and Harvard professor Annette Gordon-Reed, former Halcyon Asset Management COO turned New York Times bestselling author Thomas P. Hirschfeld, and Lincoln Prize–winning Civil War historian Allen Guelzo have joined the Board of Trustees at the Gilder Lehrman Institute.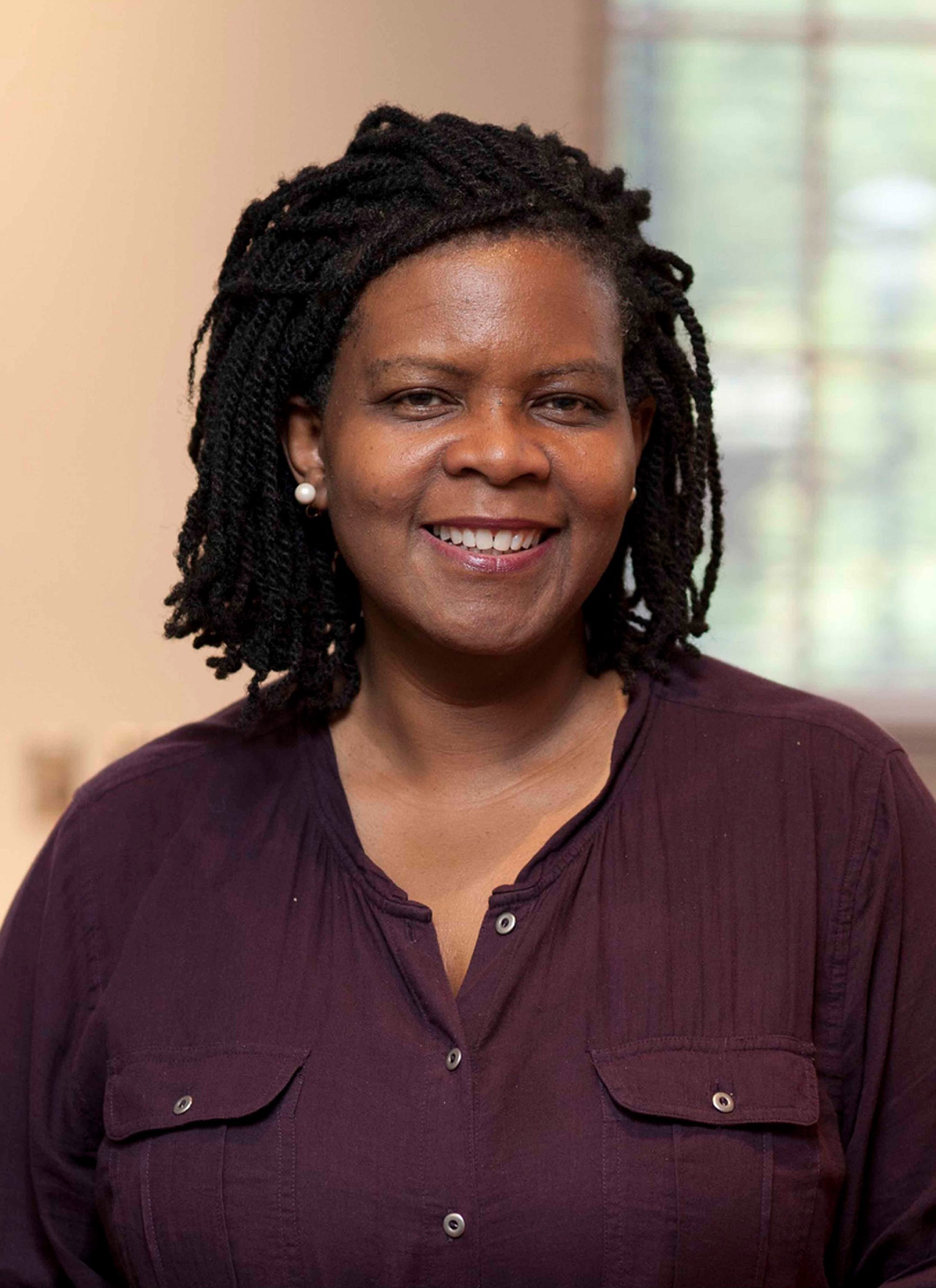 Renowned law professor and scholar of American history Annette Gordon-Reed is the Charles Warren Professor of American Legal History at Harvard Law School and a professor of history in the Faculty of Arts and Sciences at Harvard University. She was formerly the Carol K. Pforzheimer Professor at the Radcliffe Institute for Advanced Study (2010–2016) and the Harold Vyvyan Harmsworth Visiting Professor of American History at Queen's College, University of Oxford (2014–2015).
She has published six books, among them The Hemingses of Monticello: An American Family (2008), which won numerous awards, including the Pulitzer Prize in history, the George Washington Prize, and the National Book Award for nonfiction.
Her honors include the National Humanities Medal, a Guggenheim Fellowship in the humanities, a fellowship from the Dorothy and Lewis B. Cullman Center for Scholars and Writers at the New York Public Library, a MacArthur Fellowship, and the National Organization for Women in New York City's Woman of Power and Influence Award. Gordon-Reed was elected a fellow of the American Academy of Arts and Sciences in 2011 and is a member of the Academy's Commission on the Humanities and Social Sciences.
---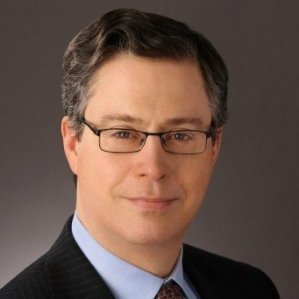 From 2005 to 2016, Thomas P. Hirschfeld was the chief operating officer of Halcyon Asset Management, a New York investment firm. He was previously managing director at J. & W. Seligman, where he managed a $1 billion venture capital portfolio and served as chief operating officer for investments. His earlier positions include partner at Patricof & Co. Ventures, assistant to the mayor of New York City, and vice president in corporate finance at Salomon Brothers.
Hirschfeld is currently chair of the Finance Committee at International House and co-chair of the Harvard College Fund Executive Committee.
He currently has over 1.5 million copies of his nonfiction books in print. His most recent title, Business Dad: How Good Businessmen Can Make Great Fathers (and Vice Versa), focuses on the skills businessmen can adapt from the workplace to be more effective parents. He is co-authoring a series of four biographies under contract with Random House.
---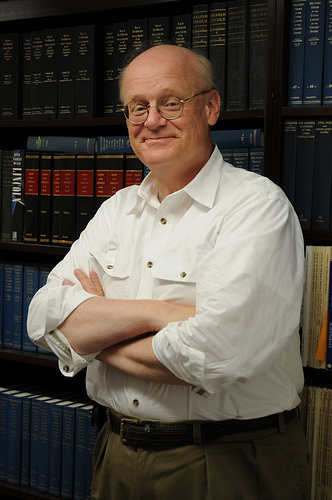 Allen C. Guelzo is the Henry R. Luce Professor of the Civil War Era and the director of Civil War Era Studies at Gettysburg College.
His published work on Lincoln includes Abraham Lincoln: Redeemer President, winner of the Lincoln Prize in 2000; Lincoln's Emancipation Proclamation: The End of Slavery in America, 2005 Lincoln Prize winner; Lincoln and Douglas: The Debates That Defined America, Abraham Lincoln Institute Prize winner in 2008; Abraham Lincoln As a Man of Ideas (a collection of essays published in 2009); and Lincoln, a volume in Oxford University Press's Very Short Introductions series.
His book on the Battle of Gettysburg, Gettysburg: The Last Invasion (Knopf, 2013), spent eight weeks on the New York Times best-seller list and won the Guggenheim-Lehrman (now Gilder Lehrman) 2013 Military History Book Award.
His articles and essays have appeared in scholarly journals and in the Christian Science Monitor, Los Angeles Times, New York Times, Wall Street Journal, and Washington Post. In September 2005 Guelzo was nominated by President Bush to the National Council on the Humanities, and in December 2005 he was awarded the Medal of Honor of the National Society of the Daughters of the American Revolution.
---
The Institute is proud to add these accomplished Trustees to its growing and dynamic board, which is central to the reach, impact, and success of our organization.