Introducing Adam Hellebuyck, the 2018 Michigan History Teacher of the Year
Posted by Gilder Lehrman Staff on Thursday, 02/07/2019
Adam Hellebuyck
Michigan History Teacher of the Year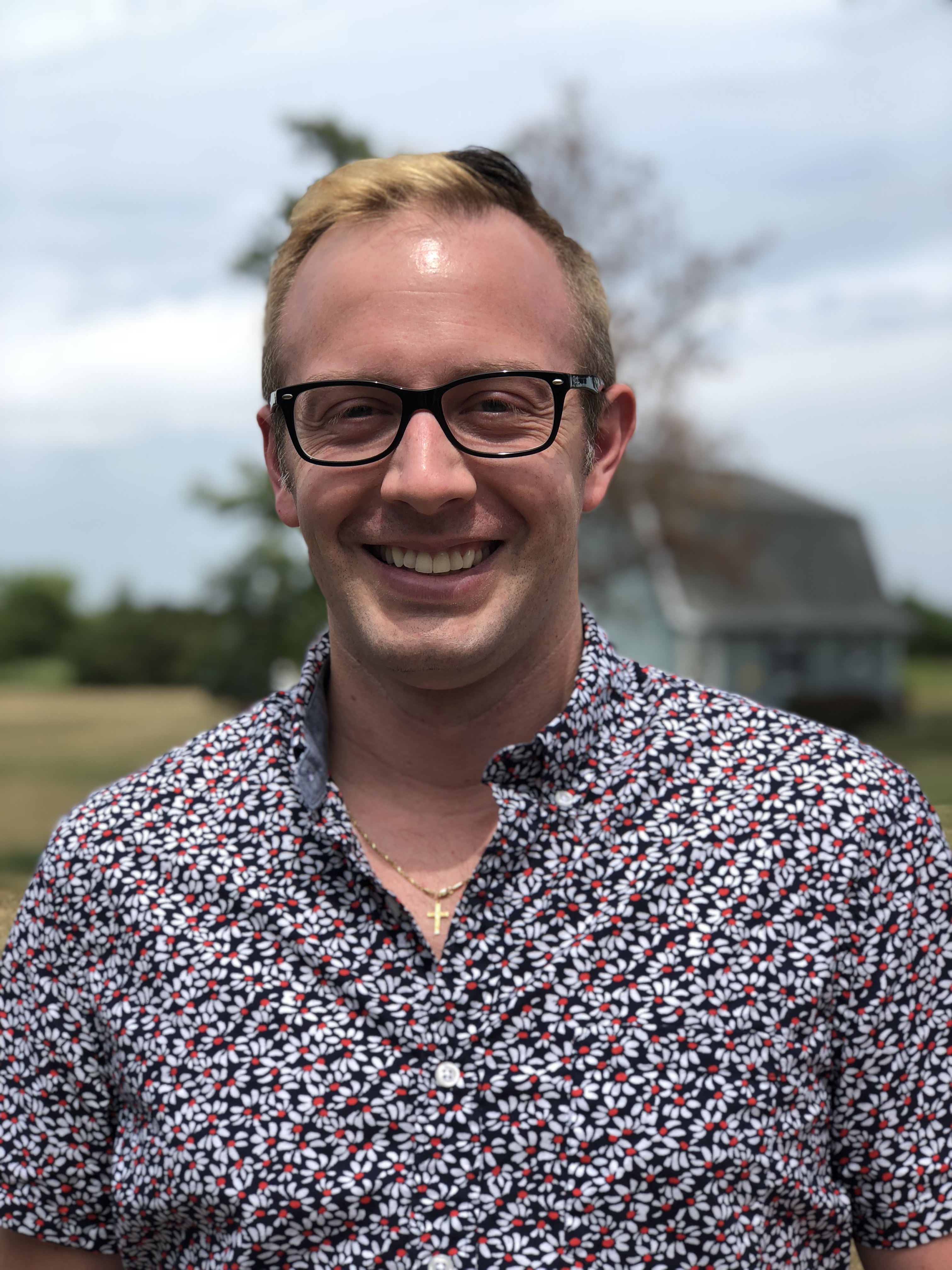 Since 2004, 749 exemplary American history teachers from elementary, middle, and high schools in all fifty states, Department of Defense schools, Washington DC, and US territories have been named State History Teacher of the Year. The National History Teacher of the Year is named in the fall. The 2018 State History Teachers of the Year were asked informal questions by the Gilder Lehrman Institute.
Do you have a favorite/funny moment from teaching?
My favorite moments from teaching involve taking students on site visits across Michigan. We take our US history students on a canoeing experience in northern Michigan when learning about the voyageurs. Watching students learn how to canoe, inevitably spinning in circles down the river while laughing and enjoying themselves, and then helping them unpack the experience and connect it to our history while cooking a voyageur meal together is truly a highlight for me.
Tell us one fun historical fact about the town you live in or grew up in.
I was born in Bay City, Michigan, which seemed to be involved in every major trend in nineteenth- and twentieth-century American history. One particular anecdote involves the lumber industry. At the end of the season, lumberjacks would make their way to Bay City to spend their earnings. They would find themselves on Water Street, which became known as "Hell's Half Mile" because of the debauchery the lumberjacks got up to during their rush to spend their paychecks. Rumor has it that many of the establishments had secret tunnels and trap doors leading down to the river to eject particularly unruly patrons (or quietly get rid of bodies!).
What was the last great history book you read?
I just finished Andrew Roberts's Napoleon: A Life. I think it has the perfect mix of storytelling and careful analysis that makes a strong work of history. The book also shows that there is always room for new interpretations and research into a topic or figure, even one as frequently studied as Napoleon Bonaparte.
What is your favorite historical film or series?
HBO's John Adams sparked my interest in the Revolutionary era. I was particularly enthralled by the relationship between Abigail and John Adams. Viewing the series also prompted me to read David McCullough's book to learn more about both the Adams family and the foundation of the United States.
What advice would you give to young people, in high school or college, who may be considering a career in education but are unsure?
While many people go into education because they love a certain content area, ultimately education is about building relationships with people. When you build meaningful relationships, you can help students learn by going on the journey with them. They are more willing to take learning risks and put themselves "out there" to craft new ideas when they trust you. Watching students do that on a regular basis is always a rewarding experience.