Introducing Dennis Urban, the 2018 New York History Teacher of the Year
Posted by Gilder Lehrman Staff on Thursday, 03/28/2019
Dennis Urban
New York History Teacher of the Year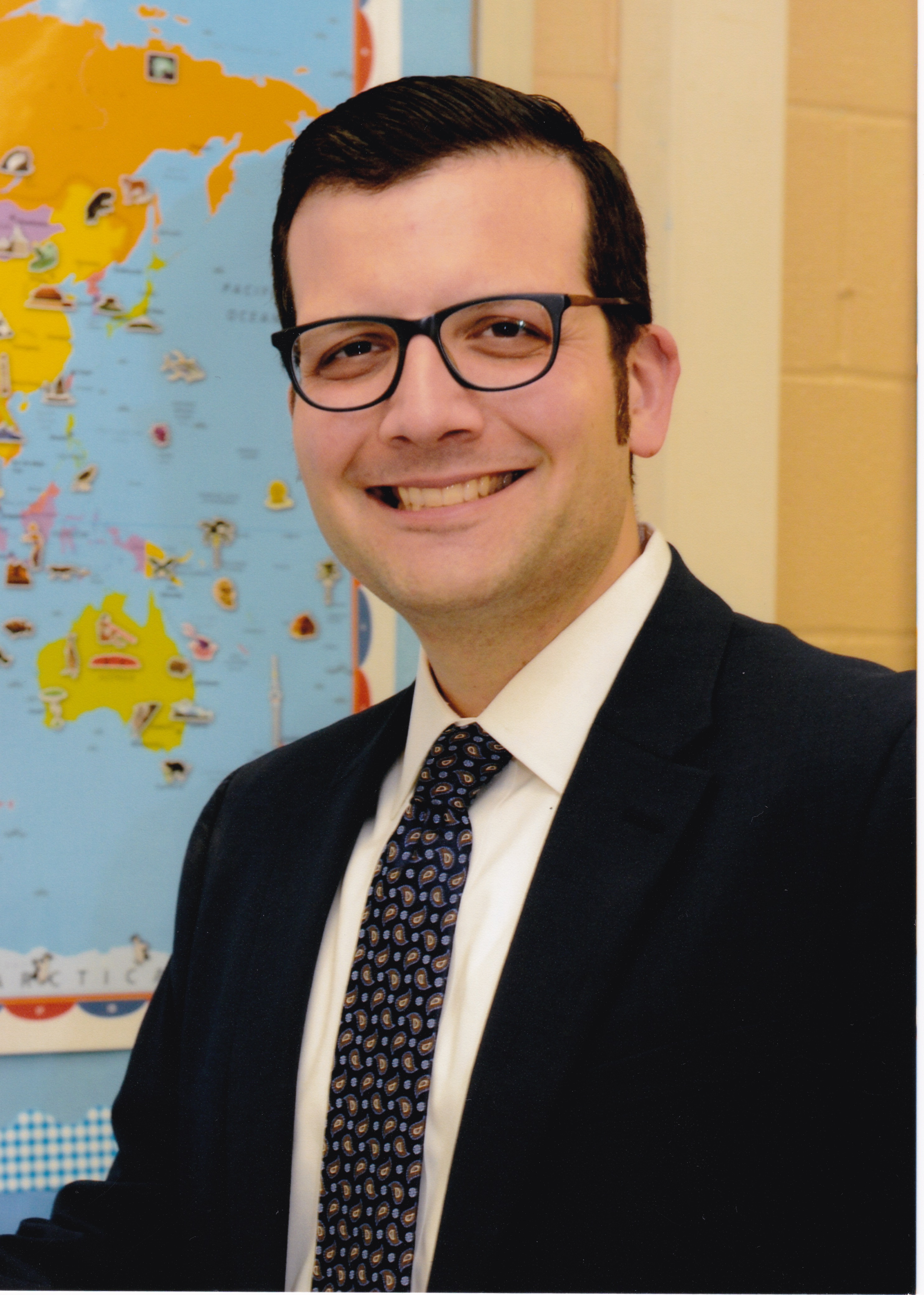 Since 2004, 749 exemplary American history teachers from elementary, middle, and high schools in all fifty states, Department of Defense schools, Washington DC, and US territories have been named State History Teacher of the Year. The National History Teacher of the Year is named in the fall. The 2018 State History Teachers of the Year were asked informal questions by the Gilder Lehrman Institute.
Do you have a favorite/funny moment from teaching?
The project I'm proudest of is the book that my students and I wrote on the history of John F. Kennedy High School. This was a semester-long project in which I taught students how to conduct local historical research using primary sources, and each student wrote an essay on one aspect of the school's history. After the semester, I edited and compiled the essays into a book, which we printed and distributed throughout the school, district, and community.
Tell us one interesting historical fact about the town you live in or grew up in.
The original inhabitants of Massapequa were the Lenape indigenous people. Throughout the 1700s and 1800s, most of the Lenape were displaced from the Northeast by Europeans and then by the United States government.
What was the last great history book you read?
Alexander Hamilton by Ron Chernow. It gave me a greater understanding of the American Revolution, the US Constitution, and the early national period. It also helped me appreciate the musical Hamilton on a much deeper level.
What is your favorite historical site or museum?
I love the American Museum of Natural History.
If you could travel back in time and meet any historical figure, who would it be and why?
I'd love to go back and attend one of the great Lincoln-Douglas debates of 1858. I've read a lot of Abraham Lincoln's letters and speeches, so I'd love to see and hear him hold forth on slavery, sectionalism, equality, and democracy.
What is your favorite historical film or series?
Oliver Stone's Platoon. There's so much religious and mythological symbolism in the film. It also captures the many divisions that the Vietnam War caused.
Do your students have a favorite historical topic or era?
My students love learning about the 1960s. It's a recent era, and it's marked by unprecedented social, political, and cultural transformation. Plus, it's got a pretty amazing soundtrack.
What advice would you give to young people, in high school or college, who may be considering a career in education but are unsure?
With education, you have to avoid getting too comfortable and doing the same thing year after year. That leads to student boredom and teacher burnout. Educators need to keep current, and they need to adapt to new students each year. Go into teaching because you're a lifetime learner, and because you want to instill that passion for learning in your students.
---

Click here to nominate a teacher for the 2019 state and national awards. Nominations for 2019 end on March 31!