Unknown The universal asylum, and Columbian magazine for May, 1790.
High-resolution images are available to schools and libraries via subscription to American History, 1493-1943. Check to see if your school or library already has a subscription. Or click here for more information. You may also order a pdf of the image from us here.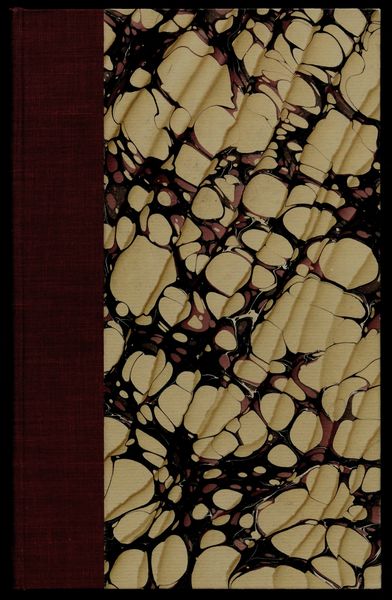 A high-resolution version of this object is available for registered users. LOG IN
Gilder Lehrman Collection #: GLC07485.03 Author/Creator: Unknown Place Written: Philadelphia, Pennsylvania Type: Magazine Date: May 1790 Pagination: 1 v. : 59 p. ; 23.3 x 14.8 cm.
Summary of Content: Pages numbered 267-326. Contains "History of the Life and Character of Benjamin Franklin, L.L.D. &c." (pages 268-72), "Plan for Improving the Condition of Free Blacks" (281-82), "Thoughts on Female Education by Benjamin Rush" (continued from previous issue, page 288). Covers medical topics, including hepatitis and influenza. Contains articles on a variety of subjects.
Full Transcript: [Excerpt created by crowdsourcing, p281]
Philadelphia, 26 October, 1789.
At a meeting of the Pennsylvania Society for promoting the abolition of Slavery, etc. An essay of a Plan for improving the conditions ...of Free Negroes, was presented by the committee appointed to prepare it, which after deliberate consideration was adopted as follows,

A PLAN for improving the condition of the FREE BLACKS.
THE business relative to the Free Blacks, shall be transacted by a committee of twenty-four persons, annually elected by ballot, at the meeting of this society in the month called April; and in order to perform the different services, with expedition, regularity and energy; this committee shall resolve itself into the following sub-committees, ''viz.''
I.
A committee of Inspection, who shall superintend the morals, general conduct, and ordinary situation of the Free Negroes, and afford them advice and instruction; protection from wrongs; and other friendly offices.
II.
A committee of Guardians, who shall place out children and young people with suitable persons, that they may (during a moderate time of apprenticeship, or servitude) learn some trade or other business of subsistence. The committee may effect this partly by a persuasive influence on parents, and the persons concerned; and partly by co-operating with the laws which are, or may be enacted for this, and similar purposes; in forming contracts on these occasions, the committee shall secure to the society, as far as may be practicable, the right of guardianship, over the persons so bound.
III.
A committee of Education, who shall superintend the school-introduction of the children, and youth of the Free Blacks; they may either influence them to attend regularly the schools already established in this city, or form others with this view; they shall in either case provide that, the pupils may receive such learning, as is necessary for their future situation in life: and especially a deep impression of the most important, and generally acknowledged moral and religious principles. They shall also procure, and preserve a regular record of the marriages, births, and manumissions of all Free Blacks.
IV.
A committee of Employ, who shall endeavour to procure constant employment for those Free Negroes, who are able to work: as the want of this would occasion poverty, idleness, and many vicious habits. This committee will, by sedulous enquiry, be enabled to find common labour, for a great number; they will also provide, that such as indicate proper talents, may learn various trades, which may be done by prevailing upon them to bind themselves for such a term of years, as shall compensate their masters for the expense and trouble of instruction, and maintenance. The committee may attempt the institution of some useful, and simple manufactures, which require but little shill; and also may assist in commencing business, such as appear to be qualified for it.

Whenever the committee of inspection, shall find persons of any particular description, requiring attention, they shall immediately direct them to that committee, of whose they are the proper objects.

In matters of a mixed nature the committees shall confer, and if necessary act in concert. Affairs of great importance, shall be referred to the whole committee.

The expense incurred by the prosecution of this plan, shall be defrayed by a fund to be formed by donations, or subscriptions for these particular purposes, and to be kept separate from the other funds of this society.

The committee shall make a report of their proceedings, and of the state of their stock to the society at their quarterly meetings, in the months called April and October.

[Excerpt created by crowdsourcing, p282]
IT is with peculiar satisfaction we assure the friends of humanity, that in prosecuting the design of our association, our endeavours have proved successful, far beyond our most sanguine expectations.

Encouraged by this success, and by the daily progress of that luminous and benign spirit of liberty, which is diffusing itself throughout the world; and humbly hoping for the continuance of the divine blessing on our labours, we have ventured to make an important addition to our original plan, and do therefore, earnestly solicit the support and assistance, of all who can feel the tender emotions of sympathy and compassion, or relish the exalted pleasure of beneficence.

Slavery is such an atrocious debasement of human nature, that its very extirpation, if not performed with solicitous care, may sometimes open a source of serious evils.

The unhappy man who has long been treated as a brute animal, too frequently sinks beneath the common standard of the human species. The galling chains that bind his body, do also fetter his intellectual faculties, and impair the social affections of his heart. Accustomed to move like a mere machine, by the will of a master, reflection is suspended; he has not the power of choice; and reason and conscience, have but little influence over his conduct; because he is chiefly governed by the passion of fear. He is poor and friendless - perhaps worn out by extreme labour, age, and disease.

Under such circumstances, freedom may often prove a misfortune to himself, and prejudicial to society.

Attention to emancipated black people, it is therefore to be hoped, will become a branch of our national police; but as far as we contribute to promote this emancipation, so far that attention is evidently a serious duty, incumbent on us, and which we mean to discharge to the best of our judgement and abilities.

To instruct; to advise; to qualify those who have been restored to freedom, for the exercise and enjoyment of civil liberty. To promote in them habits of industry; to furnish them with employments suited to their age, sex, talents, and other circumstances; and to procure their children an education calculated for their future situation in life. These are great outlines of the annexed plan, which we conceive will essentially promote the public good, and the happiness of these our hitherto too much neglected fellow creatures.

A Plan so extensive cannot be carried into execution, without considerable pecuniary resources, beyond the present ordinary funds of the society. We hope much from the generosity of enlightened and benevolent freemen, and will gratefully receive any donations or subscriptions for this purpose, which may be made to our treasurer, ''James Starr'', or to ''James Pemberton'', chairman of our committee of correspondence.

Signed, by order of the Society,
B. FRANKLIN, President.
Philad. 9th of Nov. 1789.

In pursuance where of the Society, at their meeting on the eighth of April, 1790, elected a committee of twenty-four members to put the said "Plan for improving the condition of the Free Blacks" into operation, which committee met on the tenth of the same month to confer together upon the important objects entrusted to their care; and after having appointed Nicholas Colin chairman, and Benjamin Say secretary, for the ensuing year, they proceeded to class themselves, which was done as follows, viz.

Nicholas Colin, John Evans, Thomas Harrison, Nathan Boys, John M'Crea, Amos Greg, committee of Inspection.

Thomas Armat, Joseph Crukshank, William M'Ilhenny, Joseph P. Norris, Abraham Liddon, Benjamin Say, committee of Guardians.

James Pemberton, John Todd, Samuel P. Griffitts, Caleb Lownes, Richard Wells, William Rogers, committee of Education.

Richard Jones, Thomas Rogers, Samuel Coates, John Blakely, Matthew Hale, William Lippencott, committee of Employ.

Published by Order,
BENJAMIN SAY, Sec'ry.

[Excerpt created by crowdsourcing, p283]
IT is worthy of observation, that unequivocal symptoms of disapprobation of the Slave Trade, have appeared within a few years, in almost every part of the world. The Congress of 1774 declared against the trade - The Convention of 1787 required, that Congress should have a right to tax the importation - The National Assembly of France have declared against the trade.-The minister of England and a powerful body of supporters in their government, and among their people, have firmly resolved to abolish this commerce - The legislature of South- Carolina have forbid the importation for three years - That of Pennsylvania, Virginia, and several other states, have forbid it - The Convention of Pennsylvania have determined that blacks, not being slaves, shall have all the rights of freemen - The British governor- general of India, Earl Cornwallis, has forbid the trade. Numerous and respectable societies for the gradual abolition of slavery have been formed in almost every part of the civilized world. The London society consists of near three thousand members, among whom are ten Baptist societies, and twelve colleges in the Universities of Oxford and Cambridge, each of which collective bodies is counted only as one, being represented by one signature. It appears, from an Act of the Grenada Assembly, and from two reports of a committee of the Assembly of Jamaica, that, even in those islands, the voice of Humanity is listened to, and powerful advocates have arisen to plead the cause of the oppressed Africans. A gradual emancipation must certainly be the result of these great and united exertions. Sound policy, however, seems to require, that government should first institute schools for instructing the children of negroes to read. Here also they might be taught some of the most plain and useful principles of religion and morality. This would prepare them for the enjoyment of freedom, and would be the best security for their industry and honesty.

[Excerpt created by crowdsourcing, p316]
TO THE EDITOR OF THE UNIVERSAL ASYLUM.
SIR,
Some years ago an African, who had fallen in love with his fellow-servant, a white woman, ran away, from his master, and had himself baptized, with a view to marry her; but bring taken, he was put on board a vessel in the river Thames, where he put a period to his experience, by shooting himself. The following poem, supposed to be written by the negro to his intended wife, may not be thought unworthy of a place in your Parnassiad. Yours, etc.
G.C.

THE DYING NEGRO

CURST be the winds, and curst the tides that bore
These European robbers to our shore!
O be that hour involv'd in endless night,
When their streamers met my wond'ing sight!
I call'd the warriors from the mountain's sleep,
To meet those unknown terrors of the deep;
Rous'd by my voice, their gen'rous bosoms glow;
They rush indignant, and demand the foe,
And poise the darts of death, and twang the bending bow.
When lo! advancing o'er the sea-beast plain,
I mark'd the leader of a warlike train,
Unlike his features to our swarthy race,
And golden hair play'd round his ruddy face,
While with insidious smile and lifted hand,
He thus accosts our unsuspending band;
"Ye valiant chiefs, whom love of glory leads,
To martial combats and heroic deeds,
No fierce invader your retreat explores,
No hostiles banner waves along your shores.
From the dread tempests of the deep fly,
Then lay, ye chiefs, those pointed terrors by,
And O, your hospitable cares extend,
So may ye never need the aid ye lend!
S may ye still repeat to every grove
The songs of freedom, and the strains of love."
Soft as the accents of this traitor flow,
We melt the pity and unbend the bow;
With lib'ral hand our choicest gifts we bring,
And point the wand'rers to the freshest spring.
Nine days we seated on the Gambian strand,
And songs on friendship echo'd o'er the land;
When the tenth morn her rising lustre gave,
The chief approach'd me by the sounding wave.
"O youth, he said, what gifts can we bestow,
Or how requite the mighty debt we owe?
For lo! propitious to our vows, the gale
With milder omen fills the swelling sail.
To-morrow's sun shall fee our ships explore
These deeps, and quit your hospitable shore.
Yet while we linger, let us still employ
The number'd hours in friendship and in joy;
Ascend our ships, their treasures are your own,
And taste the produce of a world unknown."
He spoke; with fatal eagerness we burn;
Ah! wretches, destin'd never to return!
The smiling traitors, with insidious care,
The goblet proffer, and the feast prepare,
Till dark oblivion shades our closing eyes,
And all disarm'd each fainting warrior lies;
O wretches! to your future evils blind!
O morn, for ever present to my mind!
When bursting from the treach'rous bonds of sleep,
Rous'd by the murmurs of the dashing deep,
I woke to bondage, and ignoble pains,
All the horrors of a life in chains.
When were your thunders in that dreadful hour,
Ye Goods of Afric! where your heav'nly power?
Did not my prayers, my groans, my tears invoke
Your slumbe'ring justice to direct the stroke?
No power descended to assist the brave,
No lightnings flash'd, and I became a ''slave;''
From lord to lord my wretched carcase fold:
In Christina traffic, for their sordid gold:
Fate's blackest clouds still gather'd o'er my head;
And now they burst, and mix me with the dead.
Yet when my fortune cast my lot with thine,
And bad beneath one roof our labours join.
Supris'd I felt the tumults of my breast
Lull'd by thy beauties, and subside to rest.
Delusive hopes my changing foul enflame,
And gentler transports agitate my frame.
What tho' obscure thy birth, superior grace
Beam'd in the glowing features of they face;
Ne'er had my youth such winning softness seen,
Where Afric's fable beauties danc'd the green,
When some bright maid receiv'd her lover's vow,
And bound the offer'd chaplet to her brow.
While on thy languid eyes I fondly gaze,
And tremble while I meet their azure rays,
A mildest virgin, thou did'st not despise
The humble homage of a captive's sighs.
By heav'n abandon'd and by man betray'd,
Each hope resign'd of comfort or of aid,
Thy generous love could every sorrow end,
In thee I found a mistress and a friend.
Still as I told the story of my woes,
With heaving sighs thy lovely bosom rose;
The trick'ling drops of liquid chrystal stole
Down thy fair cheek, and mark'd thy pitying soul;
Dear drops! upon my bleeding heart, like balm.
See More
People:
Historical Era: The New Nation, 1783-1815
Subjects: African American HistoryAbolitionReform MovementSlaveryAmerican StatesmenWomen's HistoryEducationHealth and MedicalEpidemicBlack Lives in the Founding EraTranscript Project: Black Lives in the Founding EraTranscript Available
Sub Era: The Early Republic