"In the end you are sure to succeed": Lincoln on Perseverance
by Harold Holzer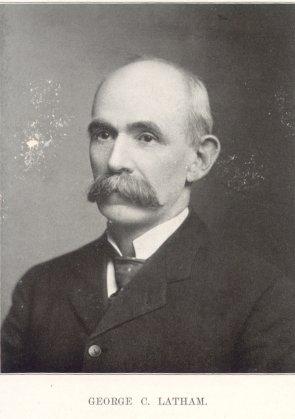 If there was one quality Abraham Lincoln believed essential both to individual success and to social advancement, it was industriousness. A child of the impoverished frontier who went on to take proud advantage of what historian Gabor Boritt has called "the right to rise"[1] in America, Lincoln expected others to share his ambition for advancement. As he put it: "I am always for the man who wishes to work."[2]
Politically, this meant opposing slavery and advocating full opportunity: the hope, as he put it once, that "the weights should be lifted from the shoulders of all men, and that all should have an equal chance."[3] Personally, it meant urging friends and relatives to pursue the unfettered path toward upward mobility. "Free labor," he insisted, "has the inspiration of hope."[4]
Lincoln occasionally provided such inspiration himself. When a school teacher from Pleasant Plains, Illinois, wrote in 1860 to inquire how best to transform himself into a lawyer, Lincoln's advice was simple and straightforward: "Work, work, work is the main thing."[5] Later, as US president, supervising the vast federal bureaucracy, Lincoln discovered that not everyone in government shared his enthusiasm for tireless labor. When asked by a needy mother in October 1861 to supply army jobs for her eager boys, the new president was barely able to contain a newfound cynicism when he obliged with a letter of referral. "Set them at it," he instructed an army major. "Wanting to work is so rare a merit, that it should be encouraged."[6]
Lincoln may have been thinking back to the period, ten years earlier, when his own shiftless stepbrother had proposed selling the family's Illinois homestead and relocating to Missouri. John D. Johnston was guilty of one sin that Lincoln could not pardon: laziness. "If you intend to go to work, there is no better place than right where you are," he wrote scathingly. "If you do not intend to work, you can not get along any where. Squirming & crawling about from place to place can do no good. . . . you are destitute because you have idled away all your time. . . . Go to work is the only cure for your case."[7]
Such was precisely the case with—and advice for—George Clayton Latham of Springfield, Illinois, a young man whose aching disappointments and unique relationship with the Lincoln family inspired one of the most rousing personal letters in the entire Lincoln canon. Young Latham was the son of Ohio native Catherine Rue Taber Latham and Kentucky-born Philip C. Latham, one of Springfield's early settlers. The elder Latham joined the county clerk's office in 1827, and within eleven years had built a new home in town. His name later appeared as a co-signatory on a notice for the April 1840 election of Springfield Town Trustees, further suggesting his emergence as an important citizen of the new state capital. Son George was born on May 16, 1842.
But then tragedy struck. On May 25, 1844, the elder Latham was hit and killed by lightning near the village of Shawneetown. George and his four brothers and sisters were left fatherless. But not friendless. The Latham house stood only a few blocks from the Lincolns' Jackson Street dwelling, and George grew close to the Lincolns' eldest son, Robert. Together, they attended the local Estabrook Academy, then, beginning in 1854, the preparatory school of the new Illinois State University, which held classes in a onetime Presbyterian Church called the Mechanics' Union.
Robert, who was a year younger than George, took the Harvard University entrance exams in 1859—and failed miserably. To prepare him to take the tests anew his parents sent him off that September to Phillips Exeter Academy in New Hampshire (annual tuition: $24). George Latham joined Robert at Exeter as a fellow student, and the two were soon rooming together at the home of Mr. and Mrs. Samuel B. Clarke (at an additional cost of $2.25 per week). They were allowed to live off campus and study on their own (a reform only recently introduced by the strict faculty) as long as they were securely in their rooms by 7 p.m. It is not known how successful the two boys were at honoring their curfew, but Abraham Lincoln certainly found them as inseparable as ever when he arrived for a visit at the end of February 1860.
Lincoln had been invited east to speak at the Plymouth Church in Brooklyn, an appearance that instead blossomed into his celebrated appearance at the Cooper Union in Manhattan. His stunning New York oratorical debut transformed him almost overnight from a western politician into a formidable candidate for the White House. With his round-trip fare already paid by his hosts, Lincoln decided to extend his publicity-generating stay in the East. He headed into New England to deliver additional speeches, and also to visit his son.
At Exeter, Lincoln was re-united on February 29 not only with Robert, but with George Latham. The two teenagers then accompanied Lincoln to Concord and Manchester, where the presidential contender delivered two well-received speeches. The boys were doubtless on the scene as well on March 3 when Lincoln returned to Exeter and spoke at the local Young Men's Working Club. The next morning, the three worshipped together at a local church. The boys may not have realized it, but they were bearing witness to a political and historical transformation. Within months, Lincoln would win the Republican nomination for President. Meanwhile, Robert would enjoy a triumph of his own: on his second attempt, he passed the rigorous entrance tests and entered Harvard.
Unfortunately, George Latham did not fare as well. He failed the Harvard entrance exams. The younger Lincoln reported the bad news to his father, prompting Lincoln on July 22 to compose the magnificent letter of encouragement that is reproduced here. The mere fact that the busy and preoccupied candidate took time to do so in the midst of his campaign gives the effort particular poignancy. True to tradition, Lincoln did not actively electioneer on his own behalf that summer. He remained in Springfield, but his days were devoted to answering voluminous correspondence and conferring with aides and supporters. At the very time Robert informed his father of George's bitter disappointment, Lincoln was working to arrange meetings with his onetime rival William H. Seward of New York and his current running mate, Hannibal Hamlin of Maine. Simultaneously, the nominee was struggling to quell a small crisis of false allegations that he had once visited a retrograde "Know-Nothing" lodge in nearby Quincy.
At just this time Lincoln was also under siege by artists who had been sent to Springfield to paint portraits that could be adapted into popular prints. The candidate invariably cooperated with such requests, requiring only that the painters work while he scribbled away at his correspondence. As it happened, on the very day he sat down to write to George Clayton Latham, Lincoln was also posing for Boston artist Thomas M. Johnston. In fact, Johnston was likely observing him at the precise moment Lincoln penned the Latham letter. That same day, Johnston reported home: "I believe no man's personal appearance has been so variously misrepresented as the Hon. Abraham Lincoln's. . . . Mr. Lincoln has a fine head and face the expression of which indicates an amiable disposition combined with great force of character." That "force of character" was much in evidence in Lincoln's letter to George Latham.
He began it by confiding that he had "scarcely felt greater pain" than on learning of George's disappointment, but hastened to insist that the young man "allow no feeling of discouragement to seize, and prey upon you." Surely George would have another opportunity, and when he did, Lincoln declared, "you can not fail, if you resolutely determine that you will not." Above all, the nominee advised, "having made the attempt, you must succeed in it. 'Must' is the word."​​​​​​​[8] Echoing throughout the letter was that Lincolnian ethic: "Work, work, work is the main thing." For George, it likely made all the difference.
That fall, Abraham Lincoln won the Presidential election. In February 1861 he left Springfield forever to make the long journey to Washington accompanied by his family—and by George Latham. Robert's friend traveled all the way to the capital with the Lincolns, and stayed in the White House for a week following the inauguration, before heading back to prep school at Exeter.
Eventually, Latham returned to live in Springfield, where he was reunited with Robert in May 1865 for a heartbreaking event: the martyred President's funeral and burial. Two years later, Latham married Olive Priest and entered his father-in-law's shoe business. The Lathams went on to raise three children of their own.
George Latham died in his old hometown on February 1, 1921, at the age of 78, and was buried in the same cemetery where Abraham Lincoln had been interred more than fifty years earlier. Saddened by the loss of his old companion, Robert Lincoln confessed: "With the death of . . . Mr. George Latham, there is not now in Springfield, I feel quite sure, a single one of my old men friends or even acquaintances who might write to me."
But Robert's father had written—famously and inspiringly—to George Latham, motivating him beyond a potentially crushing early failure. One of Lincoln's most accomplished personal letters, this gem of optimistic correspondence testifies as eloquently to Lincoln's own perseverance, discipline, and uncompromising work ethic as it does to his extraordinary ability to inspire others.
One thing is certain: Lincoln's words had not been lost on George Latham. The young man took Lincoln's advice to heart, studied hard, and went on to pass his college entrance exams and enter one of the great American universities. But not Harvard; George Clayton Latham went to Yale.
---