10 Reasons to Submit after Being Nominated for National History Teacher of the Year (from State and National Winners)
Posted by Gilder Lehrman Staff on Thursday, 06/02/2022
Nominations have been made for the 2022 National History Teacher of the Year Award. For all those nominated, we encourage you to submit your materials by June 15.
Take it from these past State and National winners: It is worth it.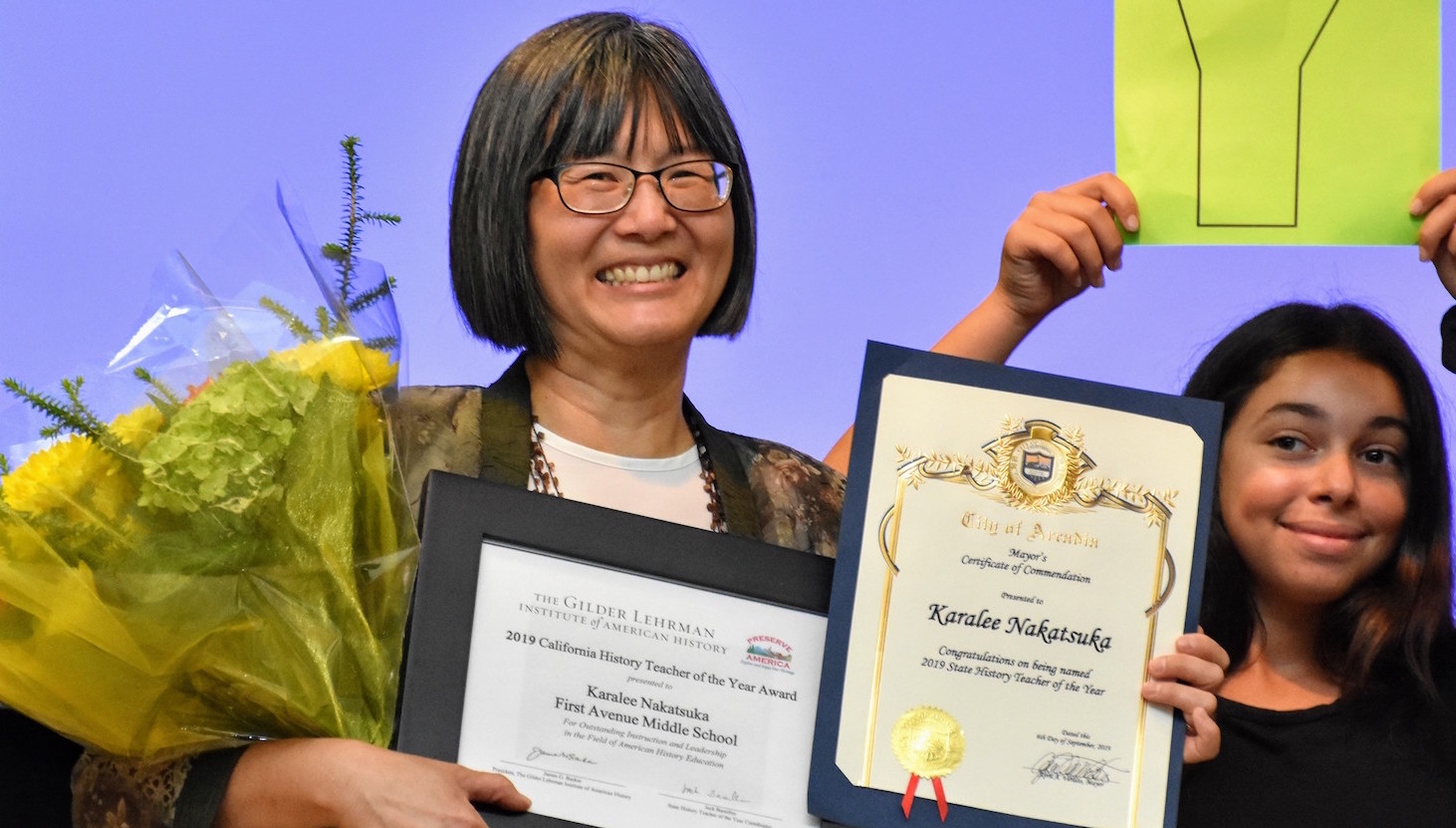 Karalee Nakatsuka, 2019 California State History Teacher of the Year, First Avenue Middle School, Arcadia
Winning this award has allowed me to recognize, celebrate and represent my fellow outstanding history teachers in California and across the country. Among many opportunities, this recognition provided me the chance to write curriculum for the ground-breaking PBS Asian Americans miniseries. I especially appreciate my fellow Gilder Lehrman History Teachers of the Year. We enjoy "hanging out" on Twitter along with other exceptional history teachers, learning from each other, learning with each other, having fun and encouraging each other.
Rosanne Lichatin, 2005 National and New Jersey History Teacher of the Year, West Morris Central High School, Chester
I was so honored to be recognized by the Gilder Lehrman Institute of American History and First Lady Laura Bush as the 2005 History Teacher of the Year. Receiving the award opened doors for me to be part of a larger dialogue about the study of history in my own state and across the nation. I was invited to participate in conversations about how teachers can make history instruction more meaningful and effective through the use of primary sources and enriching experiences both in and out of the classroom.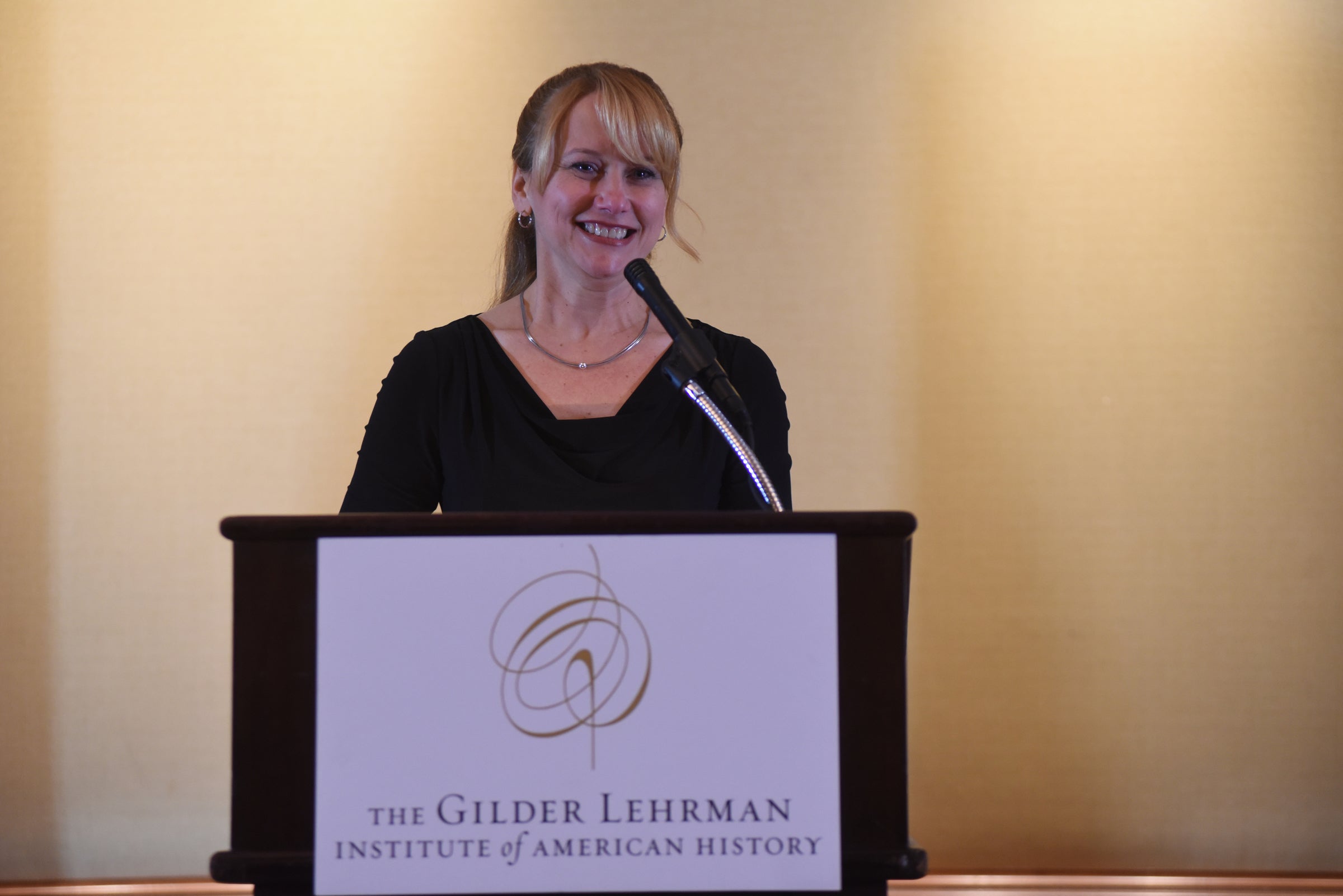 Michele Anderson, 2014 National and Michigan History Teacher of the Year, John Glenn High School, Westland
Winning the NHTOY award has allowed me to meet other amazing teachers while attending some of the best history seminars available. Teachers like Mary Huffman and historians like Dr. Donald Miller continue to inspire me to explore new avenues of teaching and learning that would not have been available if I had not received the NHTOY award in 2014.
Joshua Bill, 2012 National and Illinois History Teacher of the Year, Waukegan High School, Waukegan
Since winning the award, I have received training as a "Master Teacher" through the Gilder Lehrman Institute. As a result of that training, I have had the privilege of representing GLI at summer workshops across the country and in Europe. There, I was inspired by the incredible teachers who come to our seminars with exceptional talents and ideas that have made me a better teacher. The award also provided me with opportunities to shape curricula in my district and regionally. Now, students are more engaged with primary source materials beyond my classroom walls. Winning the award has made me a more reflective educator and has made me hopeful that the future of education is bright.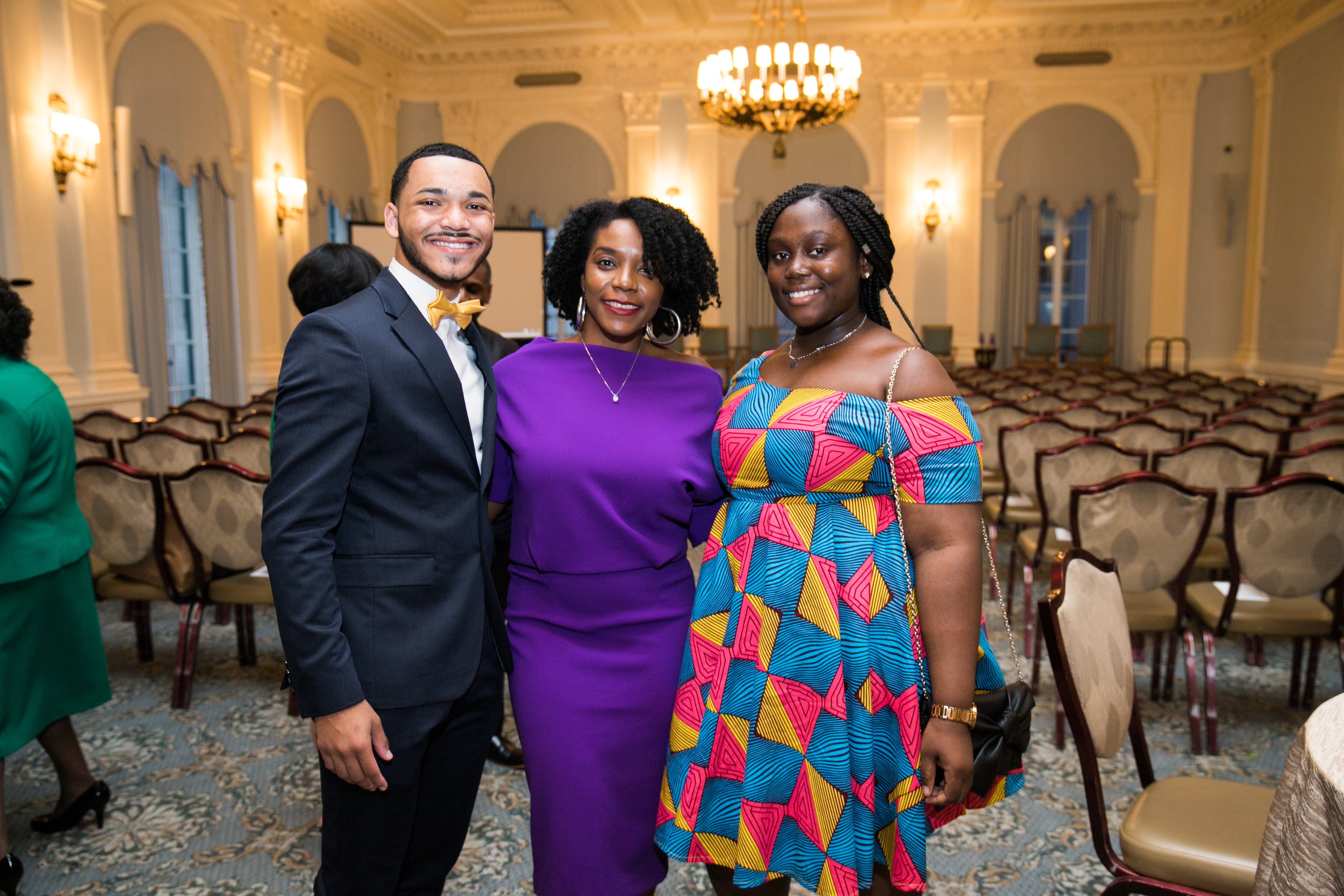 Alysha Butler, 2019 National and District of Columbia History Teacher of the Year, McKinley Technology High School
Winning the GLI National History Teacher of the Year Award has helped me form connections with institutions and organizations far beyond my immediate professional and geographic scope that I have not been able to establish on my own in my 20 years of teaching. It has also helped shine a positive spotlight on my school district and opened opportunities for guest lectures from influential historians and once in a lifetime field trips.
Scott Taylor Morris, 2019 Alabama History Teacher of the Year, Montgomery Academy, Montgomery
This award feels like a vindication. Extracurriculars, new courses, and new projects can be difficult to sustain, and having those efforts supported and recognized by Gilder Lehrman is greatly restorative.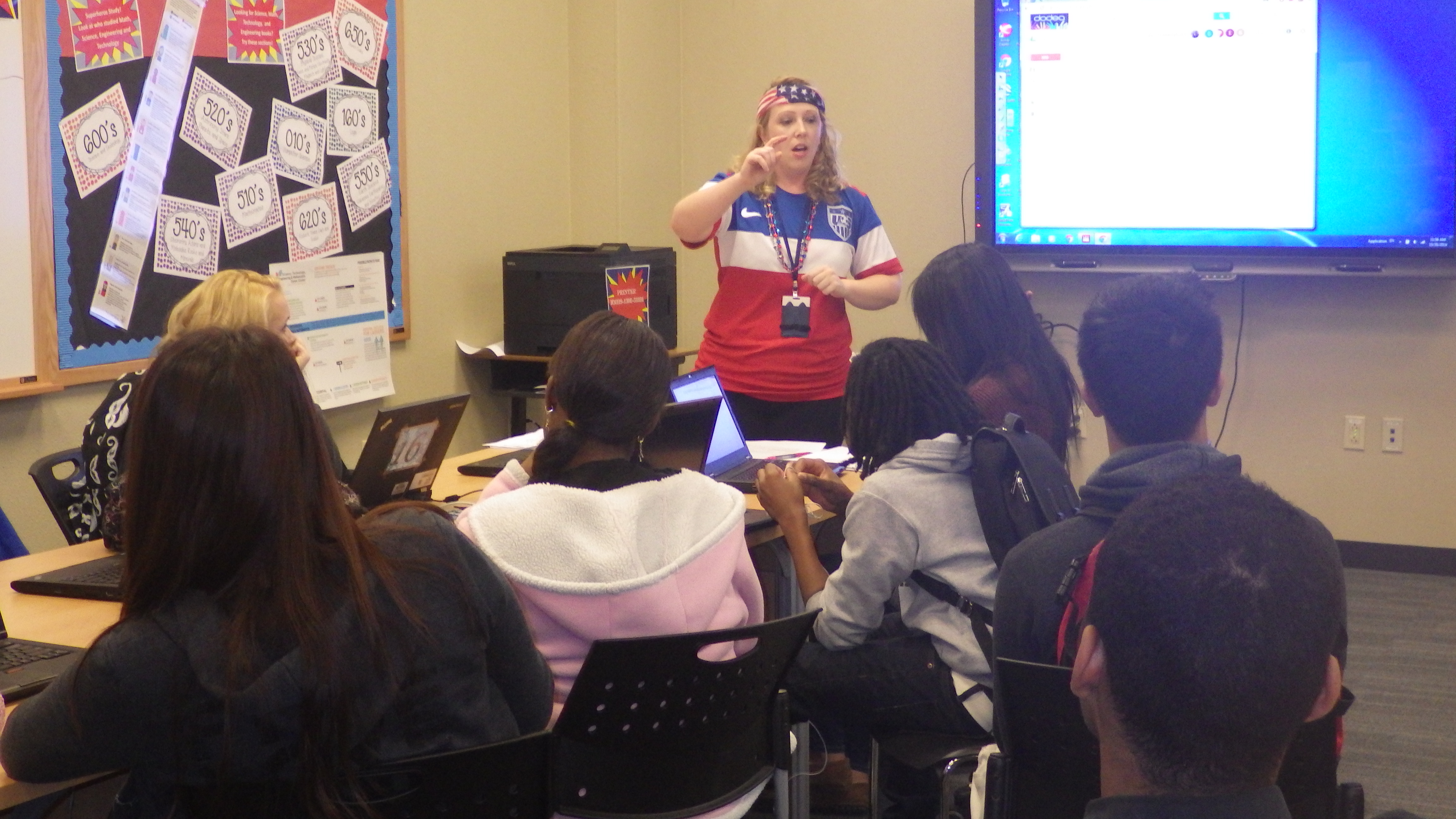 Andrea Petz, 2019 Department of Defense Education Activity History Teacher of the Year, Ryukyu Middle School, Japan
I am now part of a DoDEA Teacher leadership group where past and present Teachers of the Year share their ideas for leadership across all our school districts around the world. I have connected with colleagues and district leadership more so than I would have had I not won the award.
Nathan McAlister, 2010 National and Kansas History Teacher of the Year, Royal Valley Middle School, Mayetta
The Gilder Lehrman National History Teacher of the Year award is the preeminent award for the teaching of history, but it is also a key. As a Gilder Lehrman HTOY alum, I look back over the past ten years in awe of all that I have been privileged to experience. Whether it was a private tour of the US Supreme Court, leading history workshops and seminars around the country, or simply being asked for my opinion as a history education authority, I know the key is Gilder Lehrman.
Michael Neagle, 2019 Massachusetts History Teacher of the Year, JG Pyne Arts Magnet School, Lowell
The application process provided a unique opportunity to reflect on my work and think more broadly about the opportunities and challenges we face in social studies education. The experience has also given me a platform to partner with community organizations, higher education institutions, and educators across our state (and beyond) to contribute beyond the walls of my classroom.
Mariah Pol, 2019 Indiana History Teacher of the Year, Barker Middle School, Michigan City
Being awarded the Gilder Lehrman Institute of American History Indiana History Teacher of the Year Award has been one of the greatest honors of my career. Every step of the process has been an honor, from being nominated by someone in my community, to the Institute's recognition of my efforts, and the continued appreciation I've widely received in my community and state. Every award ceremony, news media press release, and letter of appreciation from political and educational leaders warms my heart, and I hope it inspires others to dedicate themselves to teaching. This accolade has also allowed me to expand my professional network among social studies education professionals, and opened doors for me to become involved with the Indiana Department of Education, the Indiana Council for the Social Studies, and my alma mater, Indiana University School of Education. The Gilder Lehrman History Teacher of the Year award has invigorated my pride, passion, and confidence to use my voice in this profession and to ignite passions in my students for their education.