Big News: Gilder Lehrman Partners with Hamilton on Broadway
Posted by Lesley S. Herrmann on Tuesday, 10/27/2015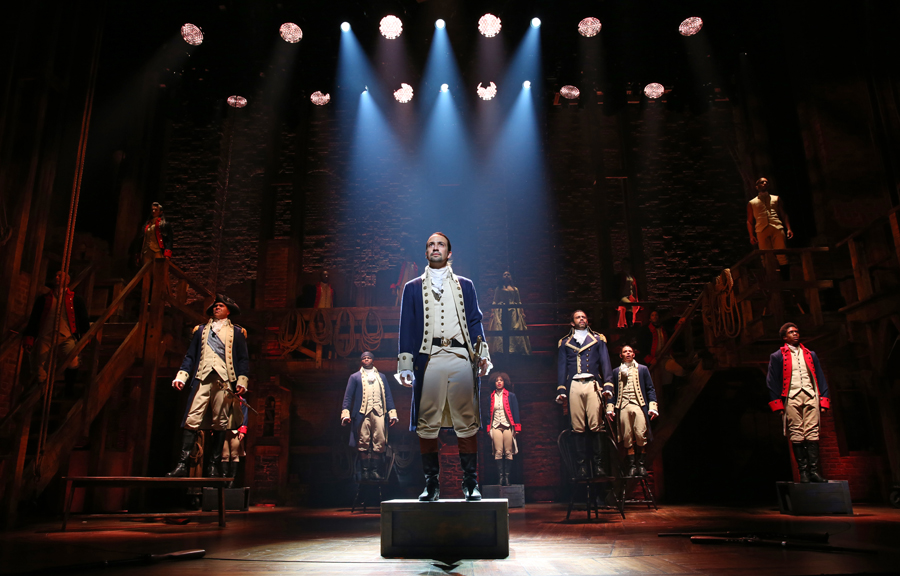 The Gilder Lehrman Institute is delighted to announce a partnership between the New York City Department of Education and the Broadway musical Hamilton. With support from the Rockefeller Foundation, 20,000 NYC public high school students, who would otherwise not have the means or the opportunity to see a Broadway performance, will receive subsidized tickets to attend Hamilton.
The musical Hamilton, written by and starring Lin-Manuel Miranda, has sparked more public interest in the history of America's founding than any popular project in recent memory. With a diverse cast starring actors of color in the roles of the Founders, Hamilton uses the language and sounds of contemporary American life, including rap, hip-hop, and R&B music, to breathe new life into the past and engage audiences in what the New York Times has called "the unstoppable, urgent rhythm of a nation being born."
Students in 11th grade from Title 1 schools across the five boroughs will be identified by the NYC Department of Education for participation. The Gilder Lehrman Institute will oversee the distribution of tickets and scheduling of school groups to attend the show. The first exclusive student matinee will take place on April 13, 2016. The Hamilton Study & Performance Guide will include an online Hamilton portal for students and teachers and printed classroom materials that will offer students a creative platform for developing and producing their own original performances of poetry, rap, songs, theater scenes, and other media.
To receive updates and for more information, go to www.gilderlehrman.org/hamilton.