Black Lives in the Founding Era News, Week 12: A Black Patriot's Pay Warrant
Posted by Gilder Lehrman Staff on Wednesday, 06/02/2021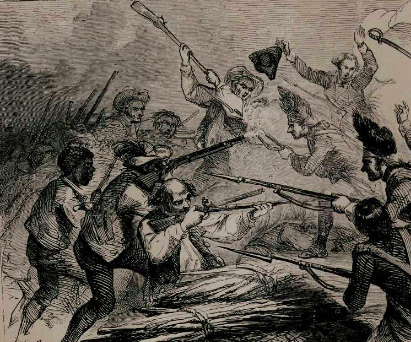 The Gilder Lehrman Institute initiative "Black Lives in the Founding Era" restores to view the lives and works of a wide array of African Americans in the period 1760 to 1800, drawing on our archive of historical documents and our network of scholars and master teachers.
Highlighted in this weekly news post are programs, resources, and other matter related to Black Lives in Founding Era.
Sharp Liberty was an African American soldier who served in the Connecticut Line of the Continental Army. Before the war, he had been enslaved in Wallingford, Connecticut. In 1777, he enlisted in the army, served in the 6th and 4th Connecticut, and was manumitted at the end of the war for his service.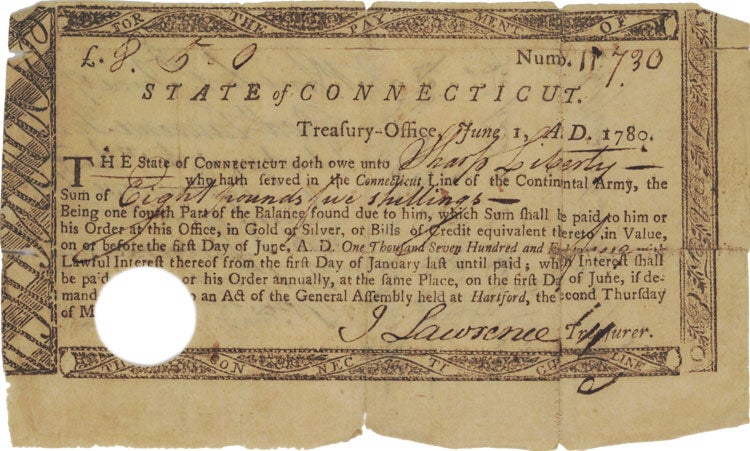 What we know of his story comes primarily from this pay warrant, issued by the State of Connecticut, which had to offer soldiers a promissory document because the government did not have enough money to pay them in full. The government's debt to Sharp Liberty seems to have been paid as shown by the circular punch cancelation on the voucher and notes made on the back, tracking interest paid each year.
Learn more in this Spotlight on a Primary Source.