Black Lives in the Founding Era News, Week 2: Black Patriots of the American Revolution
Posted by Gilder Lehrman Staff on Wednesday, 03/24/2021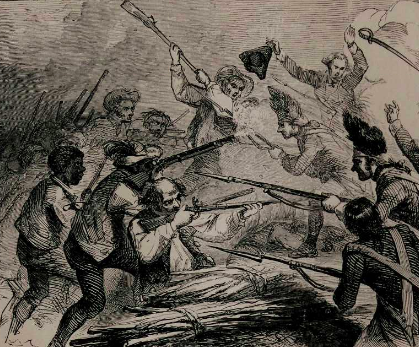 The Gilder Lehrman Institute initiative "Black Lives in the Founding Era" restores to view the lives and works of a wide array of African Americans in the period 1760 to 1800, and draws on our archive of historical documents and our network of scholars and master teachers.
Highlighted in this weekly Black Lives in the Founding Era News post are programs, resources, and other matter related to Black Lives in Founding Era.
Black Lives in the Founding Era News, Week 2
On October 29, 2020, Inside the Vault: Highlights from the Gilder Lehrman Collection explored unique documents from the Gilder Lehrman Collection that record the service of Black soldiers in the Continental Army and reveal their postwar experiences. Mandel Holland, a history teacher from Woodlands Middle High School in Hartsdale, NY, and Meecah, who has performed as Eliza, Angelica, and Peggy in the musical Hamilton, joined Curator and Director of the Gilder Lehrman Collection Sandra Trenholm to investigate the lives and military service of Cuffee Saunders, Quaco, Romeo Smith, and Peter Kiteredge.
You can learn more about one of these Black soldiers in this Spotlight on Doctor Cuffee Saunders, who purchased his freedom from slavery through his bounty from enlisting in the Continental Army. His story is an extraordinary example of an individual rising from slavery to a position of responsibility and social respect through skill and initiative.