Counting Down to Hamilton: Week 3
Posted by Anna Khomina on Wednesday, 03/23/2016
There are only three short weeks until the first student matinee of Hamilton on April 13!
This week, discover a letter written by Alexander Hamilton. When the hotly contested election of 1800 ended in a tie between the two Democratic Republicans, Thomas Jefferson and Aaron Burr, the House of Representatives was tasked with choosing the president. Hamilton was at odds with both candidates, but thought Jefferson was the better choice, as he had certain principles that Burr lacked. He wrote letters to his fellow Federalists, urging them to vote for Jefferson. In this letter to Massachusetts Congressman Harrison Gray Otis, Hamilton explains his reasoning:
Mr. Jefferson, though too revolutionary in his notions, is yet a lover of liberty and will be desirous of something like orderly Government – Mr. Burr loves nothing but himself. . . . In a choice of evils let them take the least – Jefferson is in every view less dangerous than Burr.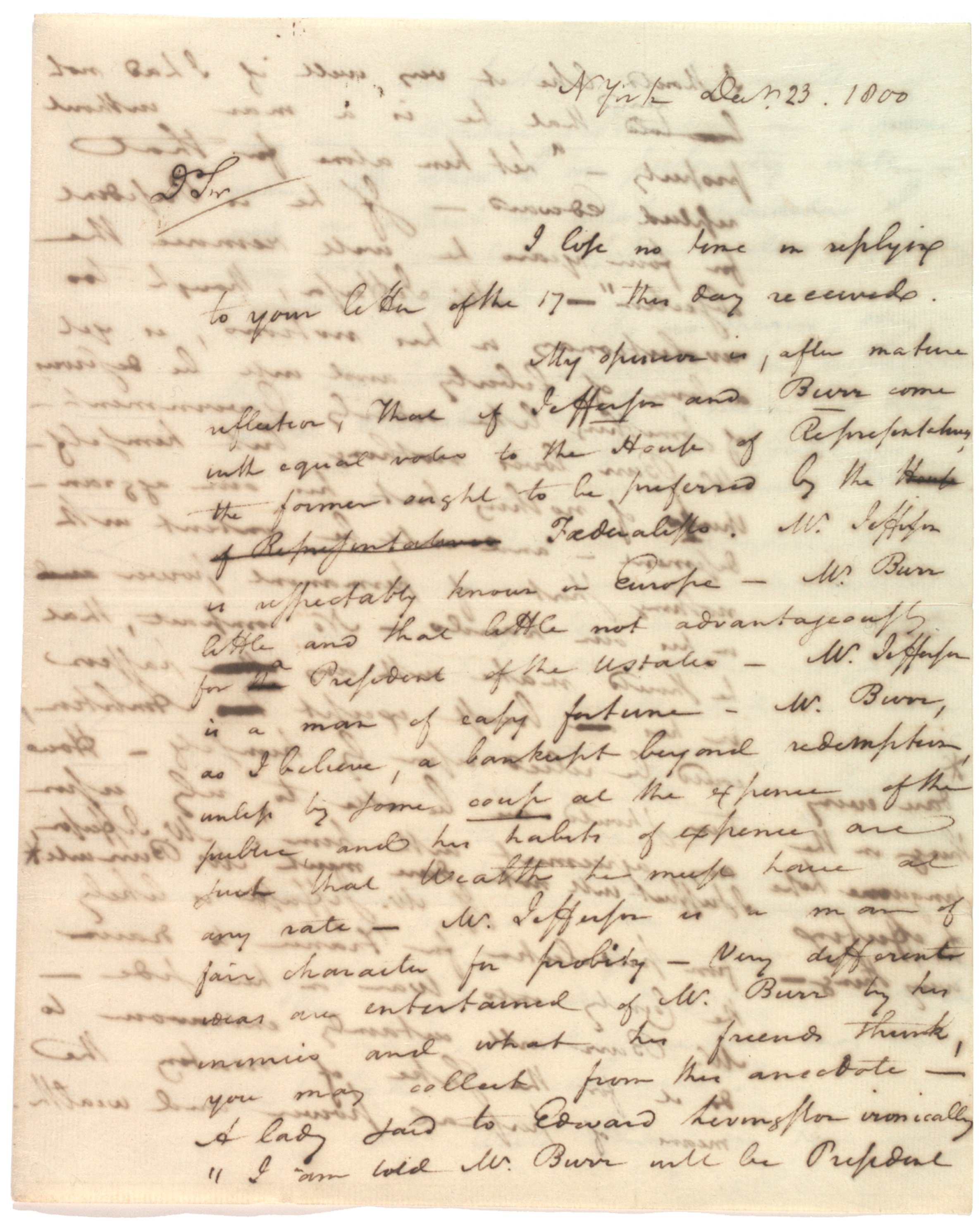 After six days of fierce debate and deadlock in the House, Thomas Jefferson won the vote and became the third president of the United States.
Learn more about Hamilton's letter here, and download a full transcript here. 
Want more Hamilton? Explore the Gilder Lehrman Institute's videos, essays, featured primary sources, and teaching resources related to Alexander Hamilton and the Founding Era.