On This Day: Statue of Liberty Dedicated, 1886
Posted by Anna Khomina on Friday, 10/28/2016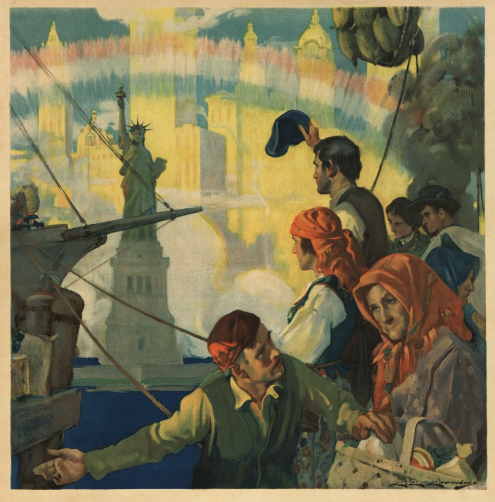 On October 28, 1886, the Statue of Liberty was formally dedicated. Although the idea for the statue was first conceived in 1865, it took over two decades to complete the long process of planning, building, shipping, and installing the famous statue.
The statue itself was built in France and shipped to the United States, but the United States took responsibility for building a pedestal for the statue on Bedloe's Island (now called Liberty Island). In a country-wide campaign, Americans from all walks of life contributed to the cost of the pedestal, donating anywhere from a cent to thousands of dollars. Even former President Ulysses S. Grant assisted in the effort. In a January 1884 letter to Tiffany and Company, he requested a donation of $5,000, calling the statue a "commemoration of the ancient alliance and present friendship of the two Republics." 
The statue would become a famous icon of New York City and, with help from a poem by Emma Lazarus on its base, a beacon of hope for incoming immigrants.