EduHam Online October 2022 Newsletter: Broadway's Nik Walker Reads Aaron Burr's Letters
Posted by Gilder Lehrman Staff on Tuesday, 10/18/2022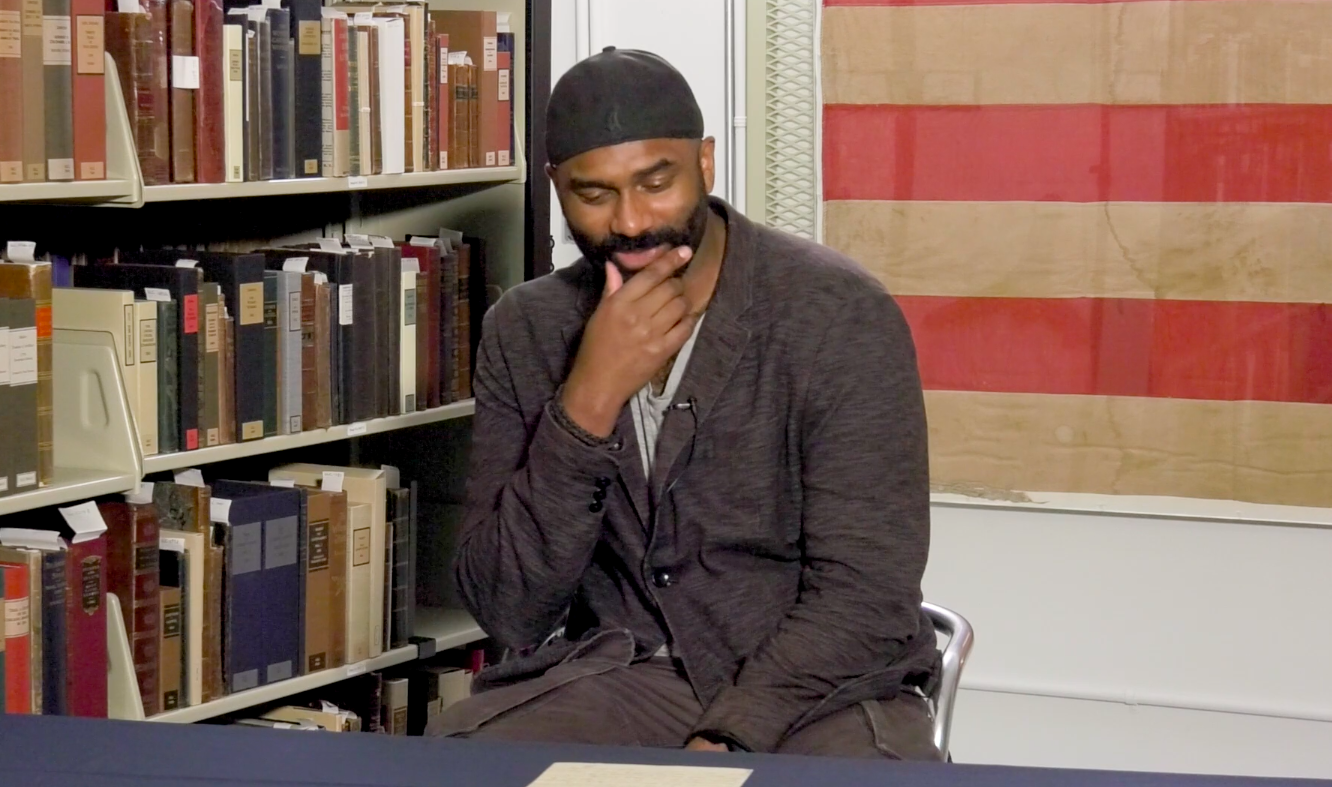 Welcome to the official newsletter for the Hamilton Education Program Online, the program whose goal is to help students in grades 6–12 see the relevance of the founding era by using primary sources to create a performance piece (e.g., a song, rap, poem, or scene) following the model used by Lin-Manuel Miranda to create the musical Hamilton.
This month we feature, for your primary source inspiration, the current Aaron Burr from Broadway's Hamilton, Nik Walker, who visited the Gilder Lehrman Collection recently. Below Nik Walker reads letters from Burr to pivotal historical figures like Thomas Jefferson and his daughter Theodosia (of "Dear Theodosia" fame). Enjoy!
Burr's letter to Theodosia
Burr's letter to Jefferson
Burr's letter to Joseph Alston
Burr's Letter to Jacob Gurby
---
Wondering where else to look once you've registered to participate in EduHam Online?
Check out the resources in this Student Guide.
Explore the videos below on creating scenes, writing raps, and working with primary source documents.
Create a scene for EduHam Online with Gilder Lehrman Education Fellow Gena Oppenheim
Learn how to write a rap for EduHam Online with teaching artist and performer Renee Benson
Learn how to use a primary source document to create a performance piece