Explore the Constitution with the Gilder Lehrman Institute
Posted by Anna Khomina on Tuesday, 09/12/2017
September 17 is Constitution Day, a time to celebrate the US Constitution, the oldest written national framework for government in the world. Take the opportunity to discover and appreciate its history, content, and meaning with Gilder Lehrman resources on the Constitution, from online exhibitions to scholarly interpretations:
Creating the Constitution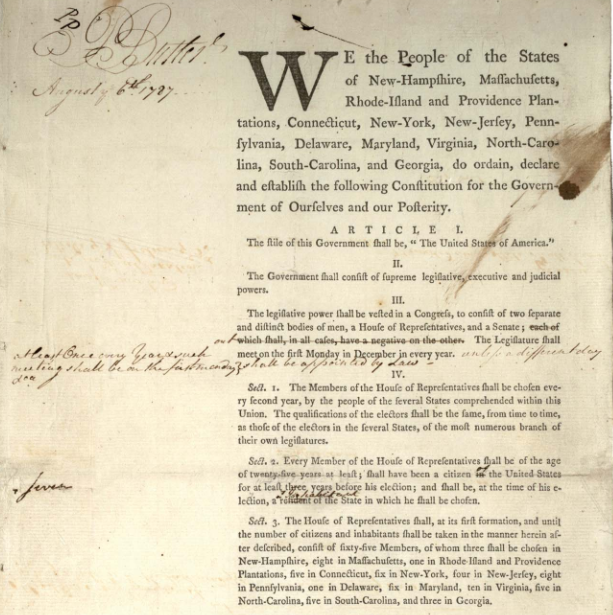 Online Exhibit: "We the People": Printings of the US Constitution from the Gilder Lehrman Collection
Infographic: Federalists vs. Anti-Federalists
Essay: James Madison and the Constitution
Video: Calling the Constitutional Convention
Primary Source: Printing of the Constitution Distributed in New York, 1788
Amending the Constitution
Primary Source: Speech in Favor of the Twelfth Amendment, 1803
Primary Source: Fifteenth Amendment Resolution, 1869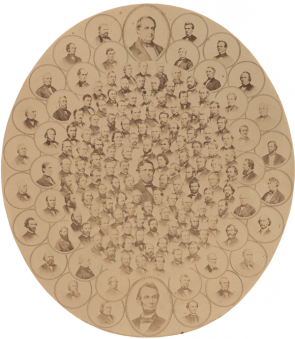 Essay: The Reconstruction Amendments: Official Documents as Social History
Essay: The Nineteenth Amendment and the Movement for Women's Suffrage
The Constitution and the American People
Essay: Ordinary Americans and the Constitution
Essay: Race and the American Constitution: A Struggle Towards National Ideals
Video: Slavery and the Constitution
Essay: Why We the People? Citizens as Agents of Constitutional Change
For more, visit Constitution Day Resources from the Gilder Lehrman Institute.