Get to Know Sergio de Alba, 2020 National History Teacher of the Year
Posted by Gilder Lehrman Staff on Wednesday, 09/30/2020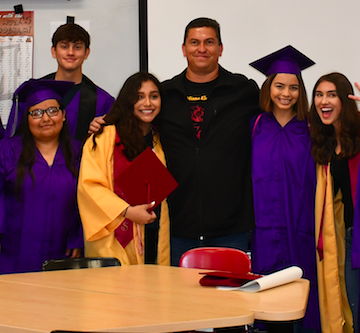 Sergio de Alba, a teacher at R. M. Miano Elementary School in Los Baños, California, was named the 2020 National History Teacher of the Year and will be honored in a recorded ceremony on October 7, 2020. Register here for A Tribute to Teachers: Heroes of 2020.
Mr. de Alba answered some questions asked by Gilder Lehrman Institute staff when his award was announced.
What was your initial reaction upon hearing that you were named the 2020 National History Teacher of the Year?
My initial reaction was excitement and an overwhelming sense of honor to be selected for such a prestigious award. I know how many incredible teachers there are in our country (I work with countless incredible educators at my school), so to be chosen as the national winner is truly special.
How does being named National History Teacher of the Year make you feel about your teaching so far and aspirationally?
I have always tried to create innovative, engaging, and thought-provoking lessons. This is, in fact, the reason for my focus on hands-on opportunities. Being named National Teacher of the Year makes me feel that what I have been able to accomplish is appreciated while also motivating me to do more. There are still a few projects I want to complete, and this award has reenergized my desire to move forward and continue to make a difference.
How would you describe your teaching style?
My teaching style is based on hands-on inquiry study while integrating multiple subjects with each lesson. I know that my greatest joys to teach are social studies and science. This understanding is the foundation of my style. I use these subjects in every lesson because of the personal enthusiasm I have toward these areas. When students see that you are passionate about the lesson they tend to achieve more and become excited to also share this love for learning.
Do you have a favorite and/or funny moment from teaching?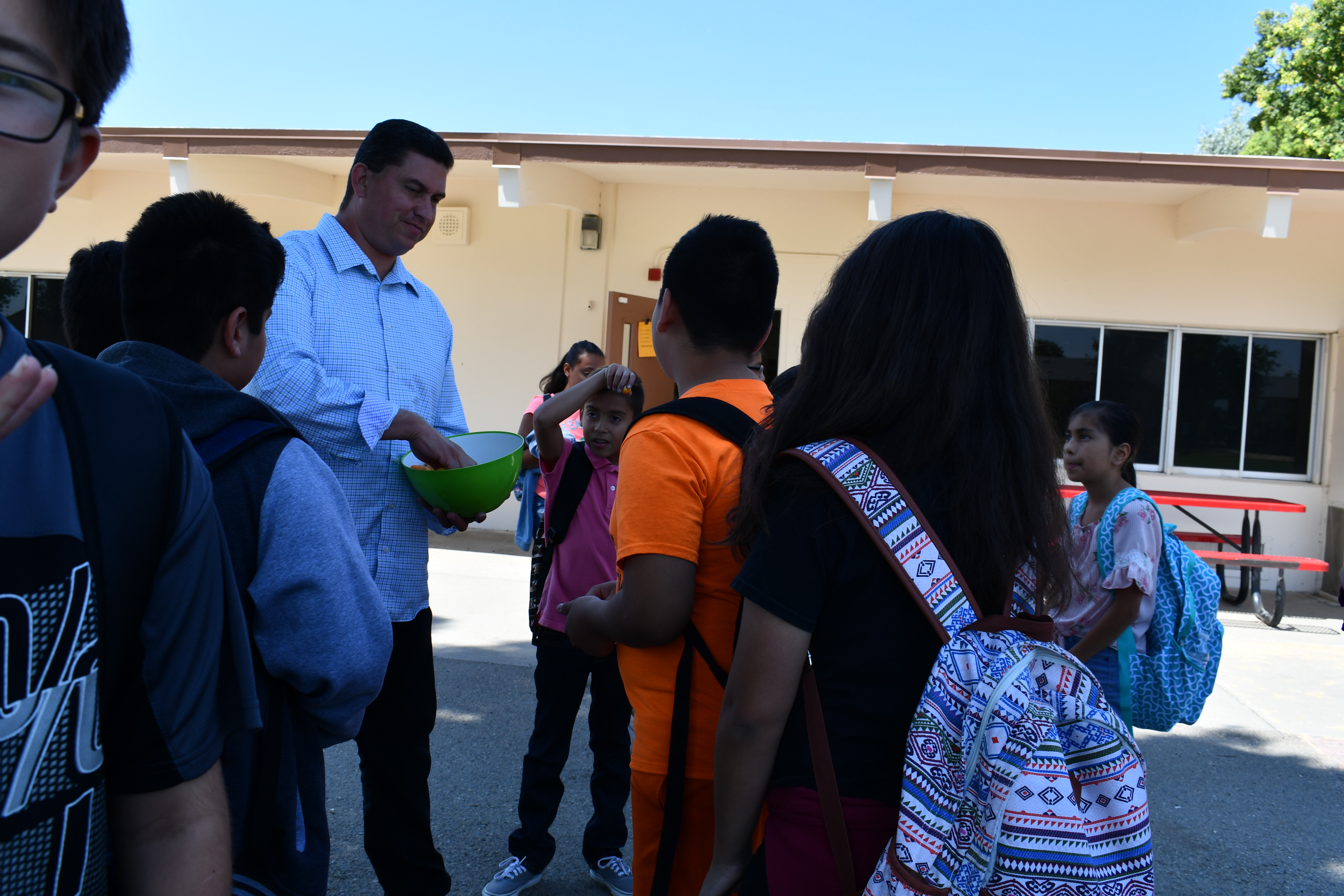 My favorite moment is when students begin to feel that we are a family. I believe that it is vital to create a certain comfort level in which students are not afraid to make mistakes in front of their peers; a place where they can share thoughts and ideas and know that it will be okay to make mistakes. This is critical throughout education, but I believe that it is especially vital in middle-level grades. At this age, students are beginning to discover who they are and every experience can have a great effect on their future. I am grateful for how they learn to connect and become a bonded group by the end of the year. I love to hear the conversations that to them seem so important. I am in awe in how they grow so much in sixth grade and begin to find their voice. As you can see, my favorite moment is really a series of moments that fuse into one.
What do you find most historically interesting about your town or community?
Los Baños, California, is a small rural farming community. My garden program is inspired by this fact and I have created lessons revolving around the importance of agriculture to the successes of our town, state, and nation. I appreciate the history that revolves around this industry because it represents our community well. Hard-working, dedicated to making a difference, and always taking time to enjoy the simple joys of life.
If you could travel back in time and meet any historical figure, who would it be and why?
A few years ago I had the opportunity to visit George Washington's Mount Vernon. There is something about visiting historical places that changes your outlook on what you read in books. As I stepped on the grounds, I could not help but to smile. This was the home where our first President lived! Though there are many historical figures I would love to meet I think I would choose George Washington, both for his historical significance and to develop a better understanding of the ideas that formed our country. I would enjoy philosophical discussions about slavery as well as discussions regarding our similar interest in agricultural innovation. I believe that this would be a most interesting experience.
What is your favorite historical site or museum?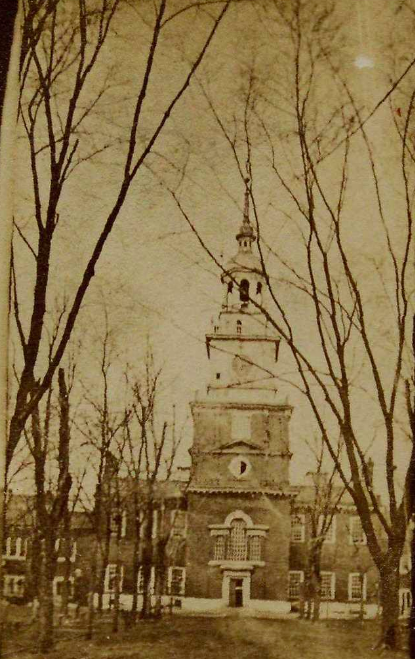 I have both a favorite historical site and museum. I was fortunate to take a tour of Philadelphia because of the great work of the Freedoms Foundation. As we took the tour I could not help but imagine the many historical events that have taken place in this beautiful city. I am sure I looked like the typical awe-struck tourist, but it didn't matter. This was a special trip. Every American should visit this city at least once in their life. A museum that is also a must is the Henry Ford Museum in Dearborn, Michigan. If you want to see one of the greatest collections of historical artifacts you should go to the Henry Ford Museum. What they have been able to create is not only powerful but beautiful and an experience for any history enthusiast. It is indeed a national treasure.
What is your favorite historical film or series?
My favorite historical film is Life Is Beautiful. I appreciated the historical significance of the topic being depicted while also showing a personal story that any parent can relate to. It is a very touching film that helps to illustrate the human spirit.
Do your students have a favorite historical topic or era?
My students do not have a favorite topic or era but rather a mode of delivery. I tell many oral histories about our town, my childhood, and every other lesson that connects learning to a lesson about life. I have been told many times how these stories inspire and make learning fun.
How are you dealing with the new teaching challenges brought on by the pandemic?
My program is based on hands-on lessons with on-campus field trips so this format has been challenging. I have been able to take a field trip of our campus via Zoom and it worked out well. The kids really seemed to enjoy the idea of a Zoom field trip and I could see them smiling as I went around campus conducting my lesson. Though it is difficult to have the same interactions and discussions, I do see a silver lining from distance learning. Students typically behave a certain way because of their peers and it takes a while to really get to know who they are. Because they are in their own homes, they are more inclined to be themselves in the beginning and I have gotten to know who they truly are.
What advice would you give to young people in high school or college who may be considering a career in education but are unsure?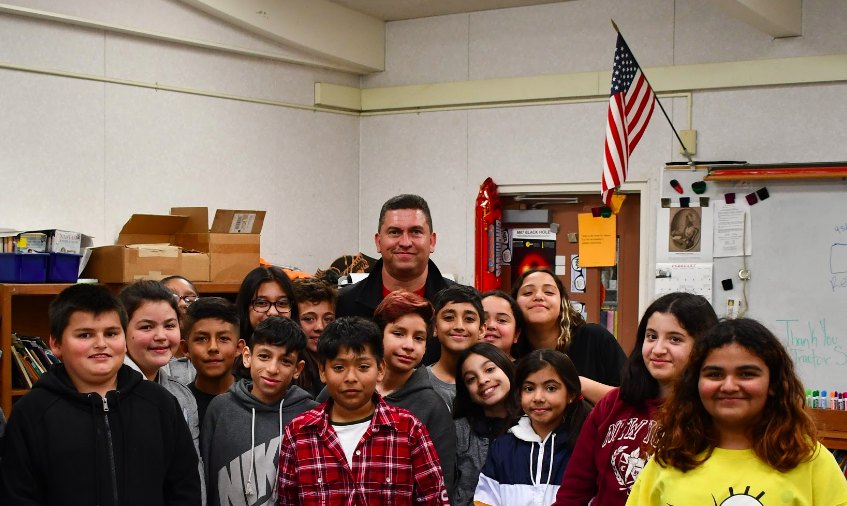 I would tell young people that teaching can be an incredible career. The key is to maintain a focus on enjoying your role as a life changer in our world. Teaching is a gift. Not only for students but for teachers that want to make the world better as there is no other profession that can touch as many lives. The influence of a teacher is exponential and can change the world. With all the difficulties and struggles of our profession, it is common to feel overwhelmed; but persevere. The truth is that our profession is filled with difficulties that test us every day. As a teacher that has always looked for ways to improve, I can tell you that changing the status quo and implementing innovative strategies will not always be seen as a positive. The key is to do your homework, understand the concepts and research behind your approach, and always ensure that your ideas are based on what is best for the students you serve. Once you have developed your program and have achieved success do not stop. Continue to grow and seek the wisdom of others. Join associations that will allow you to continue to grow and understand the ever-changing landscape of teaching. Become involved in committees and leadership roles. I have learned that the best way to understand the complexities of this profession is to become active in these functions. Finally, use your personal experiences to fuel your passion for teaching. If you can make relevant connections to create positive relationships with your students, it will make an incredible difference in how you succeed. If you want to make a difference in the world, become a dedicated teacher.