The Gilder Lehrman History Shop Offers Mugs, Bags, Posters, and Apparel with Collection Images
Posted by Gilder Lehrman Staff on Wednesday, 07/22/2020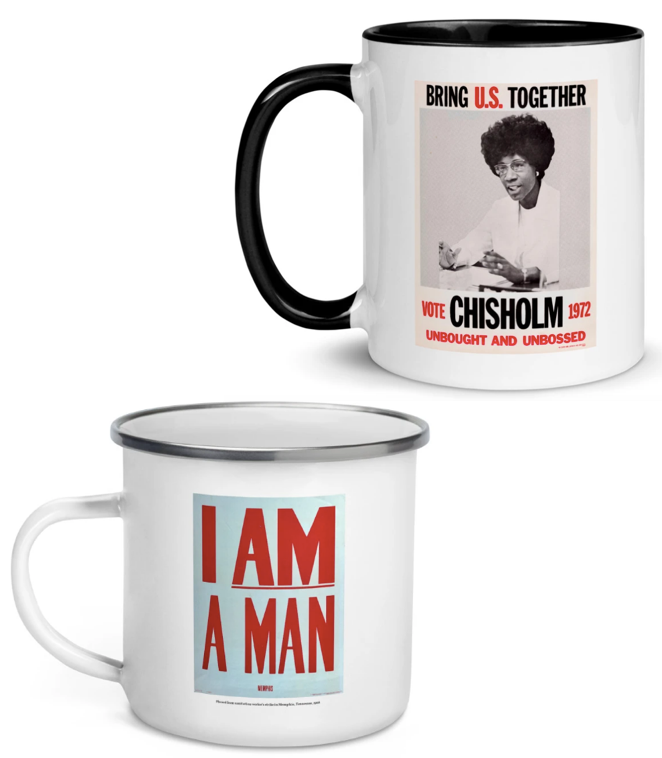 The Gilder Lehrman Institute's new History Shop features favorites from the Gilder Lehrman Collection that we hope will be of interest to our friends and supporters.
Start your morning with American history with these and many other coffee mugs featuring Gilder Lehrman Collection images.
In 1968, Shirley Chisholm was the first Black woman elected to Congress. The poster from Shirley Chisholm's 1972 campaign to be the Democratic Party's nominee for President of the United States is pictured on this mug.
The phrase "I am a man" was used by Memphis sanitation workers and their supporters during their famous strike led by Martin Luther King, Jr. in April 1968. It  echoes a nineteenth-century abolitionist poster, which asked, "Am I not a Man and a Brother?" Most of the sanitation workers/strikers involved were African Americans who demanded suitable compensation and union recognition.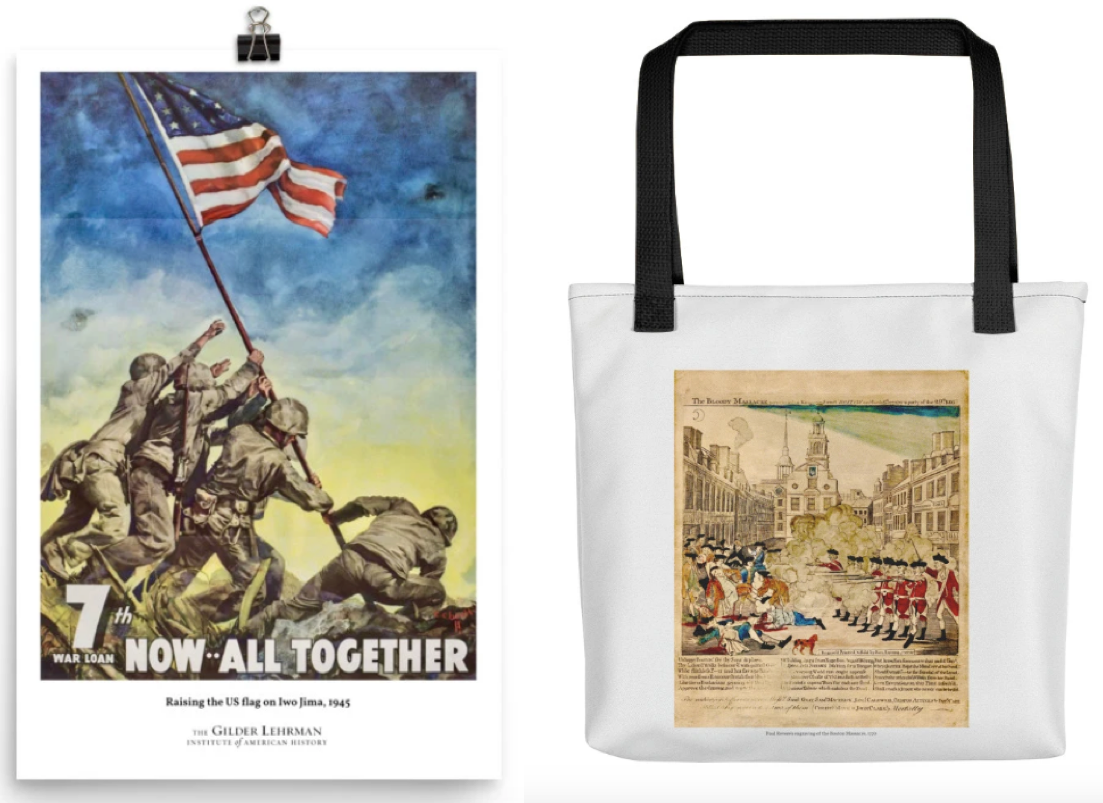 Posters from the collection let you to decorate your home with powerful moments in history, or take them with you on the go with our tote bags.
This poster depicts the US flag being raised on the island of Iwo Jima during World War II, while the tote bag beside it features Paul Revere's famous engraving of the Boston Massacre of 1770.
Gilder Lehrman Institute t-shirts, sweatshirts, and hats are available in all sizes.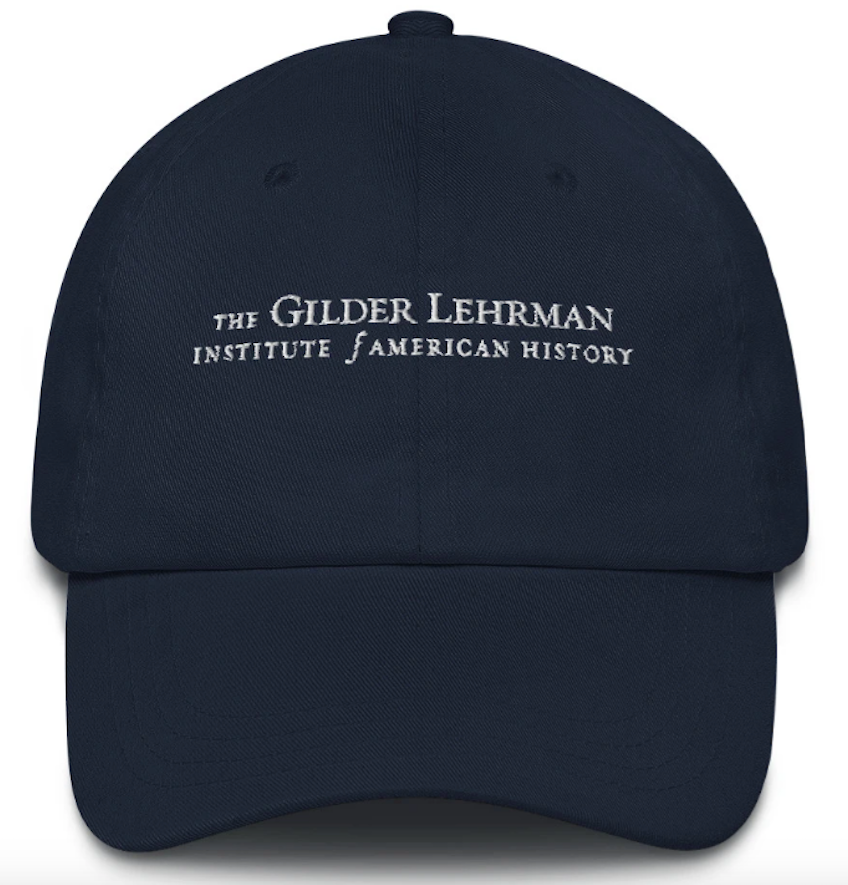 We will continue to add more items over time, and if you have a suggestion for a primary source or a new product you'd like to see in the shop, or if you wish to purchase a classroom set, email historystore@gilderlehrman.org.
Start your history shopping here!