The Gilder Lehrman Institute Hosts Henry Louis Gates, Jr., at Pace University
Posted by Gilder Lehrman Staff on Tuesday, 06/04/2019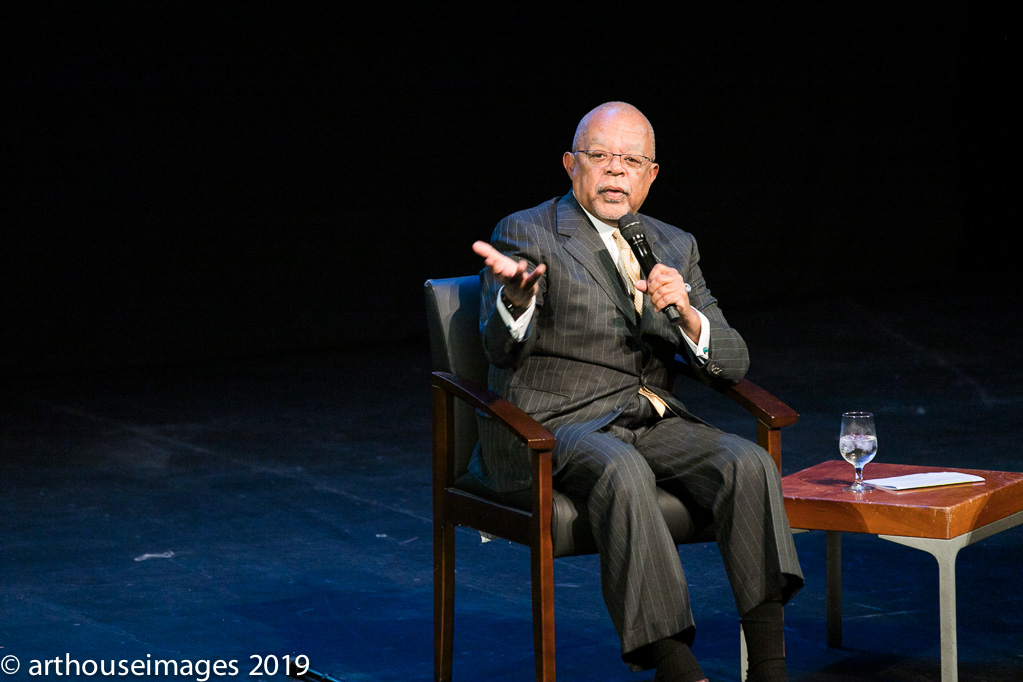 On Friday, May 31, 2019, the Gilder Lehrman Institute and Pace University hosted a book talk and screening with Professor Henry Louis Gates, Jr., the Alphonse Fletcher University Professor and director of the Hutchins Center for African and African American Research at Harvard University. Professor Gates is also an Emmy Award–winning filmmaker, literary scholar, journalist, and cultural critic.
As Gilder Lehrman Institute President James Basker reminded the audience of Gilder Lehrman Affiliate School students and teachers gathered at the Schimmel Center at Pace University, Gates has received fifty-five honorary degrees from universities around the world, was in the first cohort of MacArthur Foundation "genius grant" awardees, and has been a friend of the Gilder Lehrman Institute and on its advisory board since 1994. In 2019, he accepted the position of Gilder Lehrman Institute trustee.
This year Professor Gates published Stony the Road: Reconstruction, White Supremacy, and the Rise of Jim Crow (Penguin Random House), and his new doucmentary series, Reconstruction: America after the Civil War, was presented by PBS. Both offer in-depth explorations of the post–Civil War period. African Americans first experienced a degree of freedom and agency that they had never before achieved in the United States. But a reactionary movement followed, which ended Reconstruction and replaced it with Jim Crow laws and a vast network of oppression that lasted into and through the 1960s civil rights era.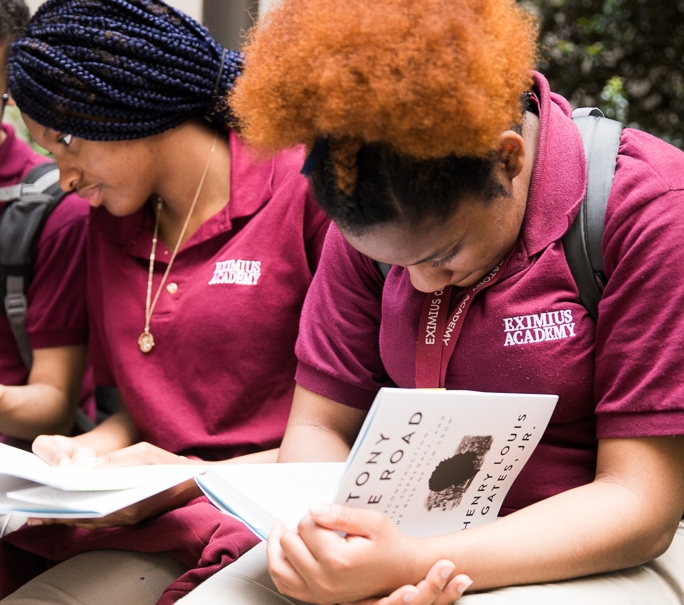 Among the more than 400 attendees, 210 high school students from Gilder Lehrman Affiliate Schools received free copies of Stony the Road: Reconstruction, White Supremacy, and the Rise of Jim Crow.
A twenty-minute preview from Reconstruction: America after the Civil War was shown to the attendees. Following the screening, Henry Louis Gates, Jr., and James Basker engaged in a discussion propelled by the question "Why now?"
Professor Gates spoke candidly about his desire to engage allegorically with contemporary events through focusing on Reconstruction and the reaction to it. He traced the roots of present discourse on race to the roots of Jim Crow and remarked on his own roots as a documentarian—a role, he said, he always secretly wanted and so was afraid to really go after until producer Jane Root convinced him that he should do it. Richard Gilder, a founder of the Institute, Gates said, was also instrumental in providing funding for his documentaries.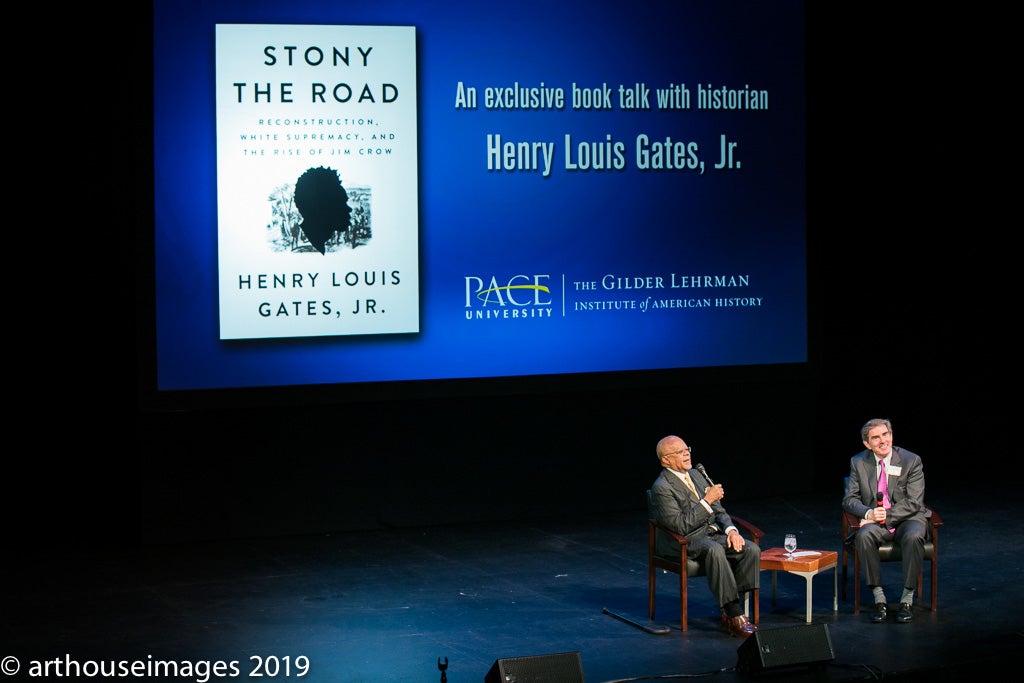 After fielding questions from students and thanking the hosts of the evening, Pace University president Marvin Krislov and James Basker, Professor Gates received a standing ovation and headed out to the lobby to greet fans.
Professor Gates wrote to the Institute after the event to say, "It was one of the great evenings in my career."