GLI Receives Funding from the Department of Veterans Affairs for "Their Last Full Measure: Americans on the Battlefield"
Posted by Gilder Lehrman Staff on Tuesday, 10/11/2022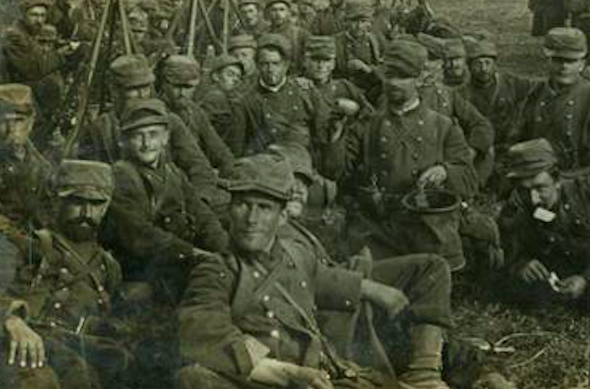 The Gilder Lehrman Institute is proud to announce that the Department of Veterans Affairs (VA) has approved funding under the National Cemetery Administration's inaugural Veterans Legacy Grants Program in the amount of $195,079.84 for the Gilder Lehrman Institute of American History's new military history project, "Their Last Full Measure: Americans on the Battlefield."
"Their Last Full Measure: Americans on the Battlefield" will commemorate our nation's veterans through the discovery and sharing of their stories, including those of groups and eras that have been previously underrepresented by race, ethnicity, or identity. The program will feature the stories of veterans interred in America's 155 national cemeteries or 119 VA grant-funded state, territorial, or tribal veterans cemeteries.
As part of this project, the Gilder Lehrman Institute will produce a learning guide that includes six lesson plans, each profiling veterans who fought in one of six major military conflicts in American history (the American Revolution, the Civil War, World War I, World War II, the Cold War—including Korea and Vietnam—and wars in Iraq and Afghanistan–including the Persian Gulf War and Operation Enduring Freedom).
The Institute will also showcase these veterans and service members in professional development sessions, on a webpage, and with a classroom calendar.
Read more about the program, its funding, and its history in this press release.