Hamilton's Love Letter: On This Day, December 14
Posted by Stephanie Townrow on Monday, 12/14/2015
On December 14, 1780, Alexander Hamilton married Elizabeth Schuyler, the second daughter of wealthy patriot Philip Schuyler. One of our favorite documents in the Gilder Lehrman Collection is a love letter from Hamilton to Elizabeth, written two months before their wedding.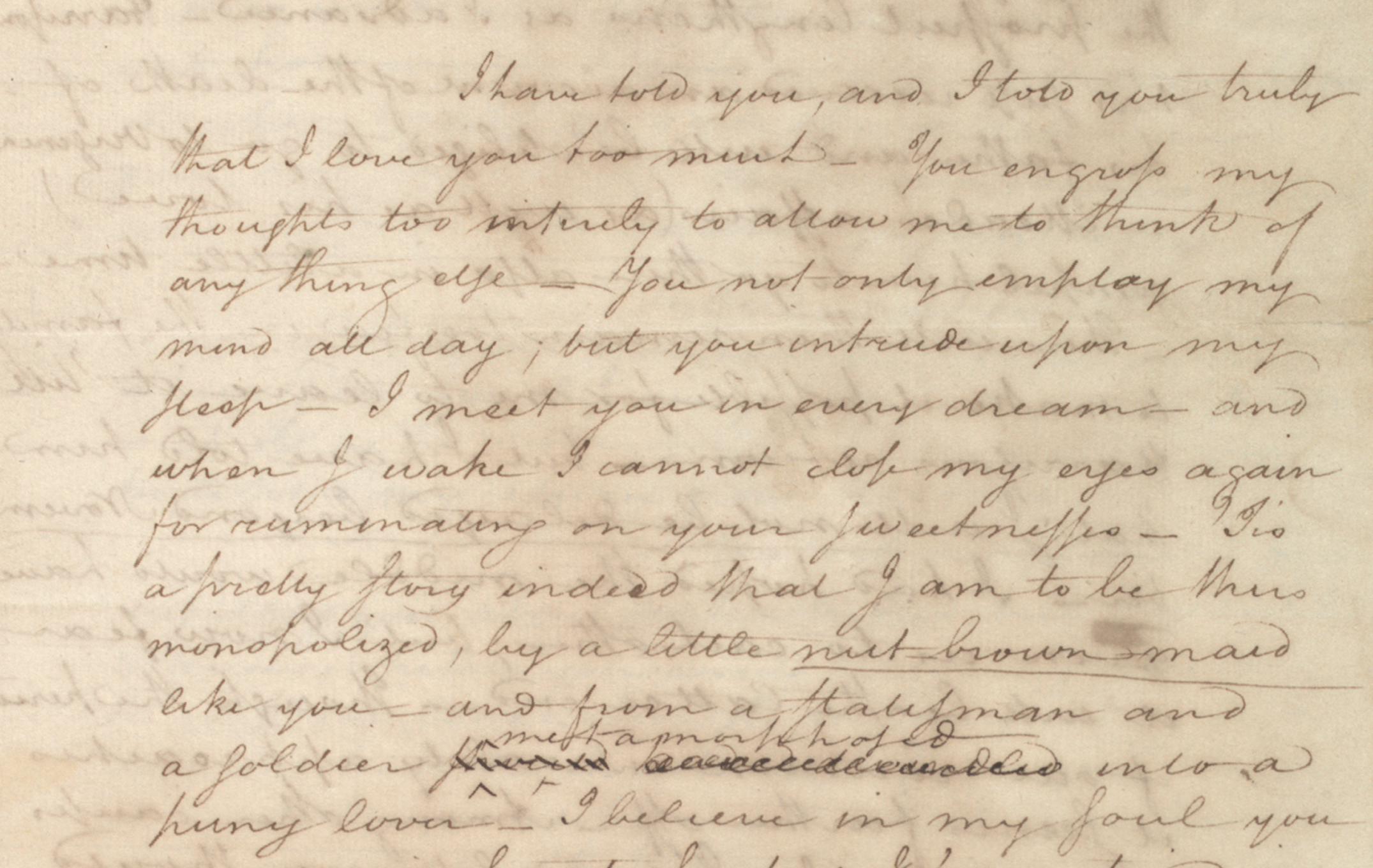 In this letter, Hamilton expresses his adoration for his future wife, writing, "I have told you, and I told you truly that I love you too much . . . I meet you in every dream . . . I am to be thus monopolized, by a little nut-brown maid like you—and from a statesman and a soldier metamorphosed into a puny lover." This letter is just one of many that Hamilton wrote throughout his life that shows his deep love for his wife.
Over the course of their marriage, Elizabeth loved Alexander, forgave him, bore him eight children, and honored his memory for half a century of widowhood. Alexander Hamilton's relationship with Elizabeth is one of the greatest love stories in American history, now being retold on the Broadway stage in Hamilton.